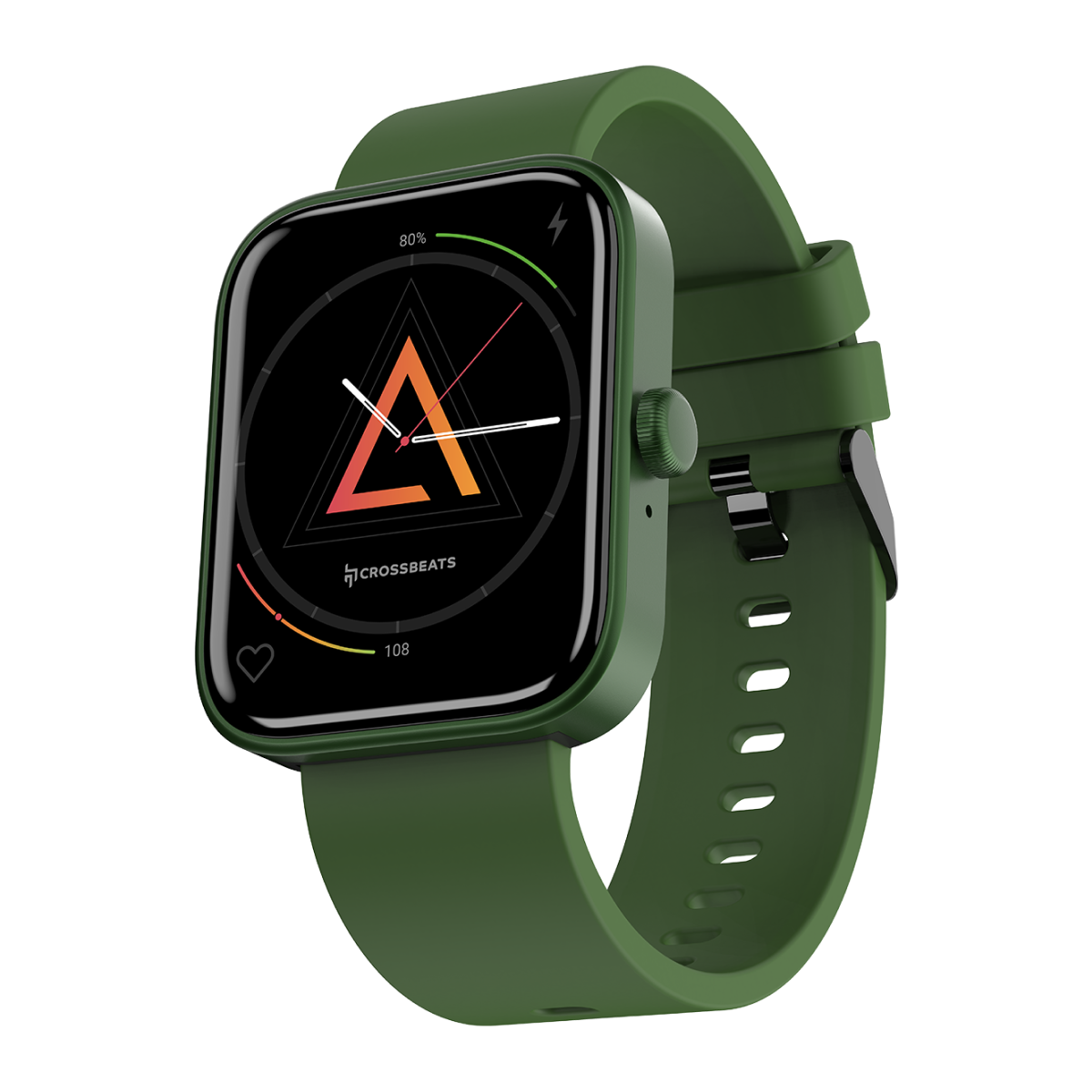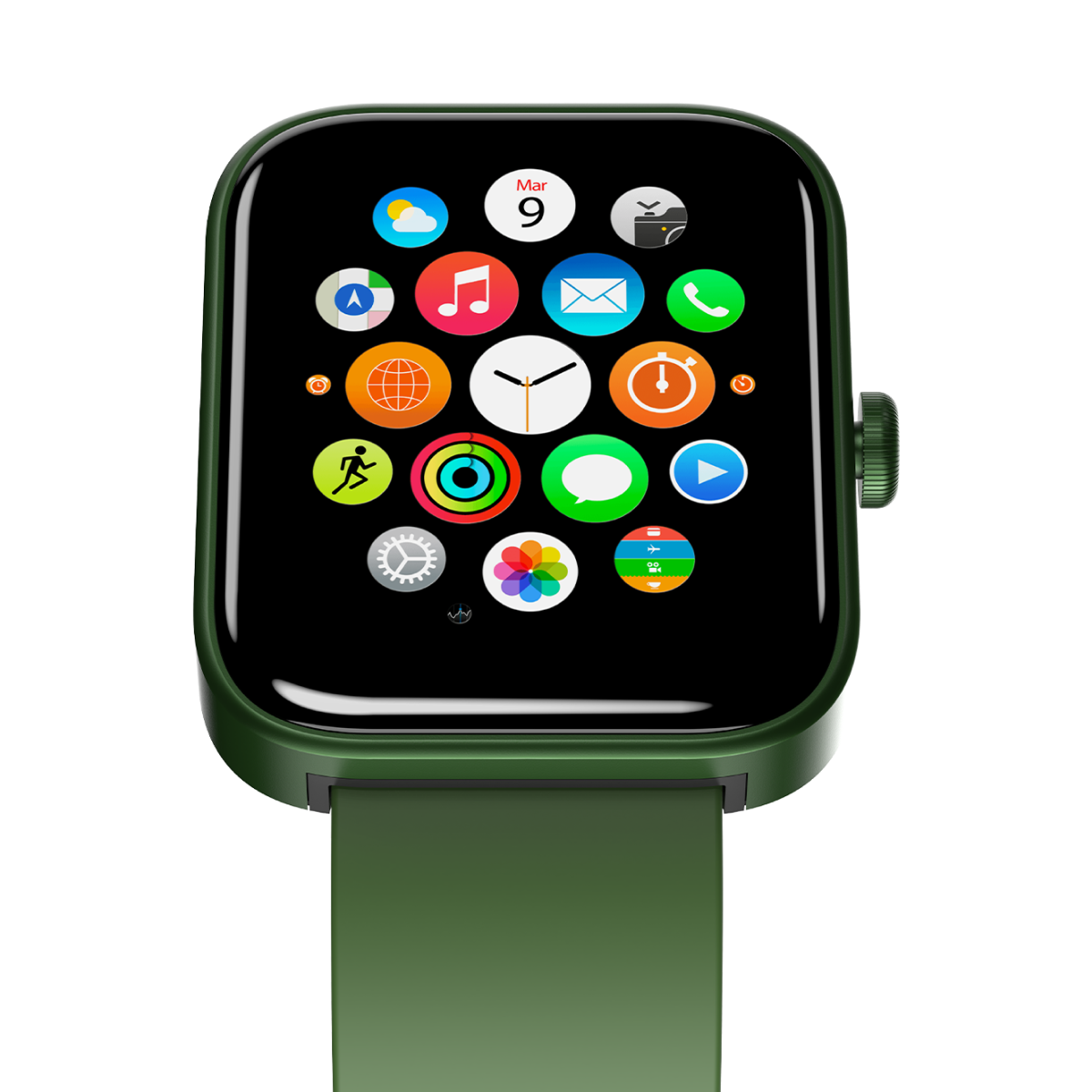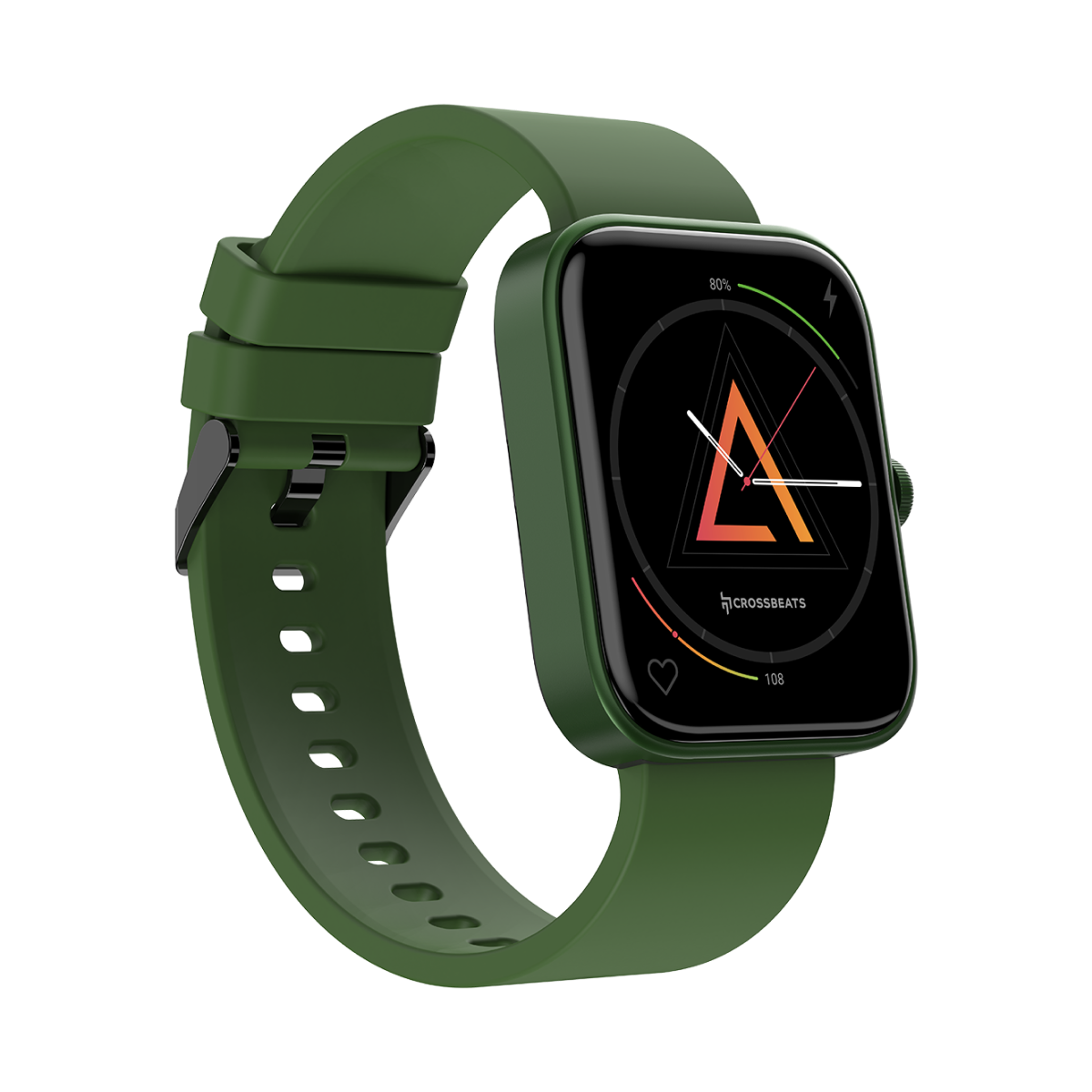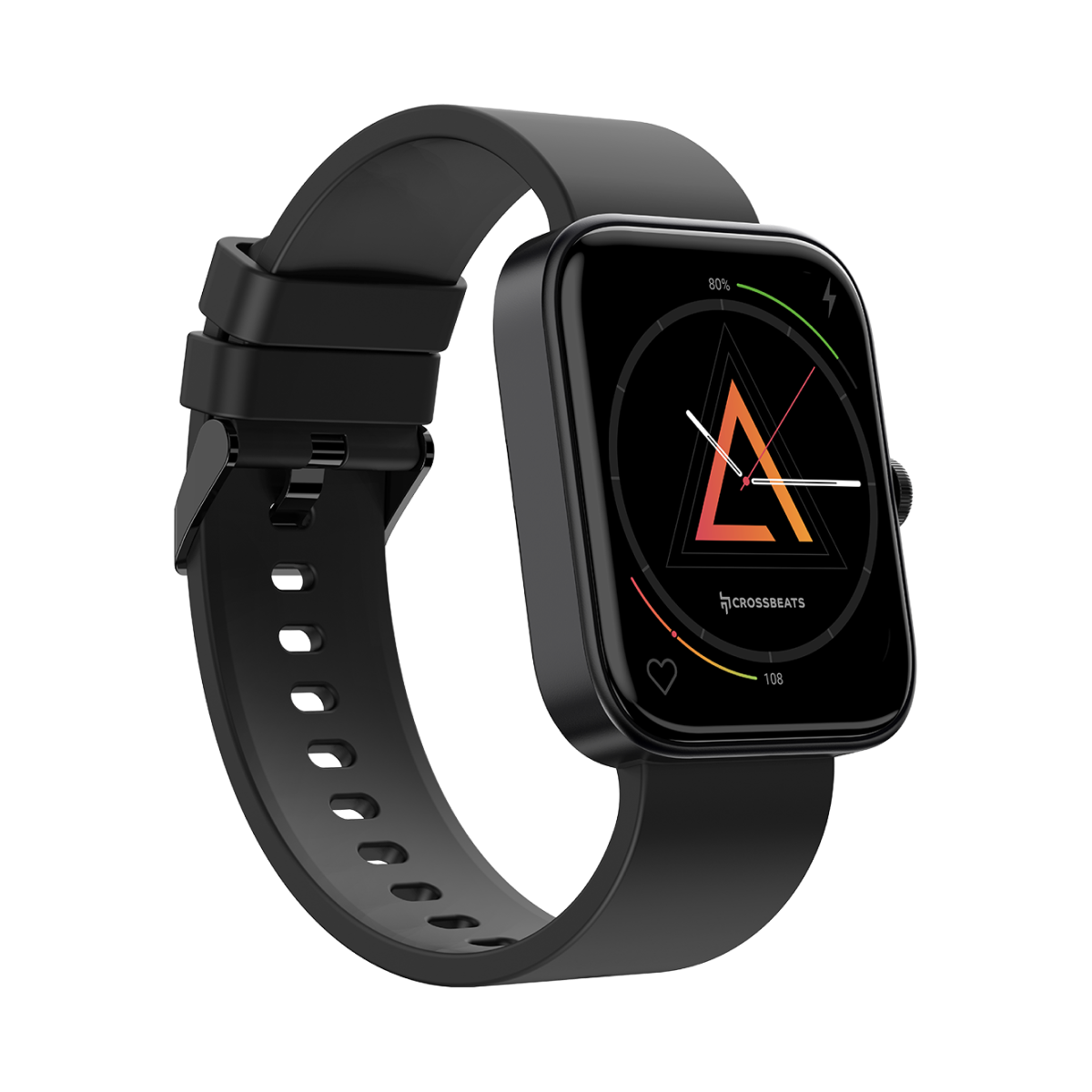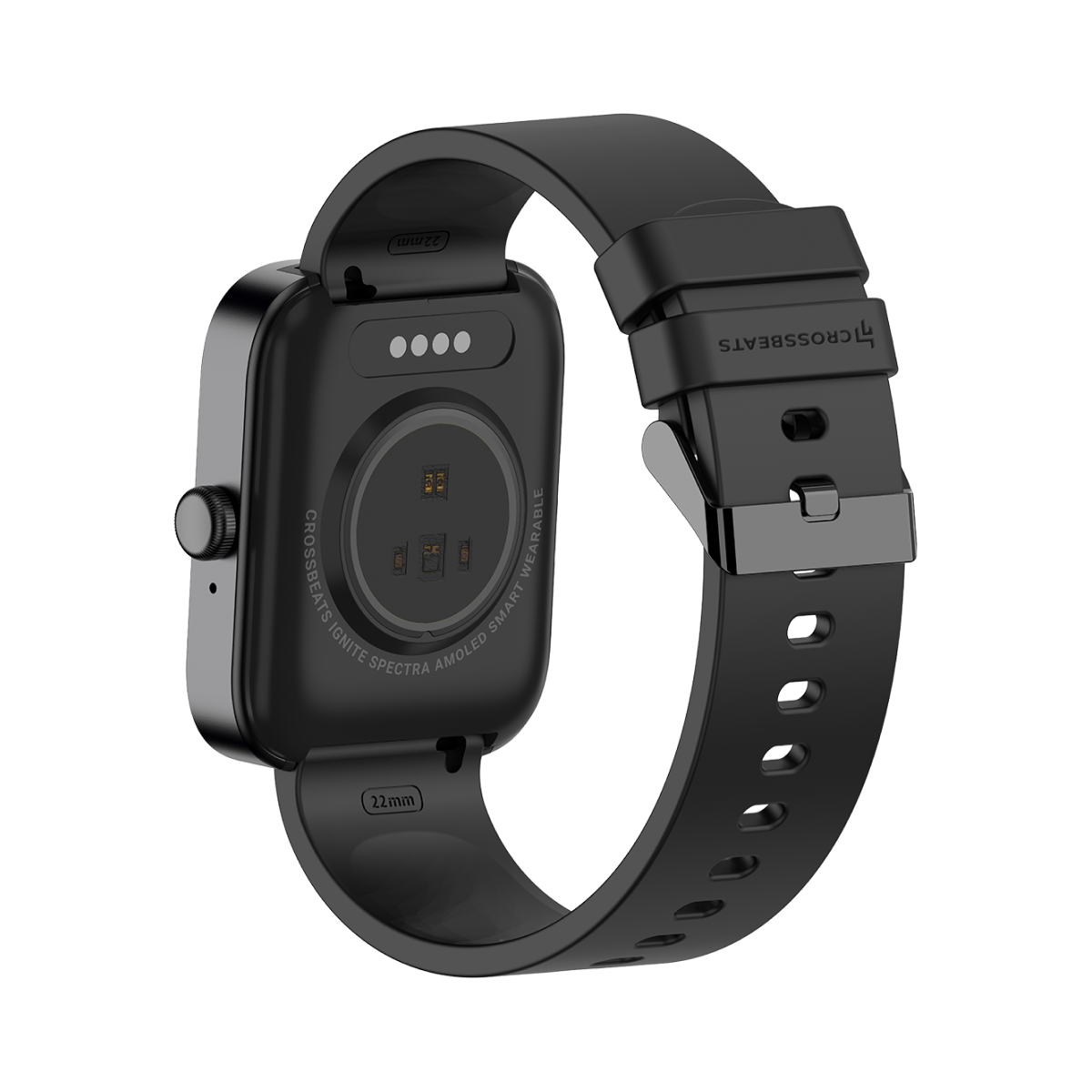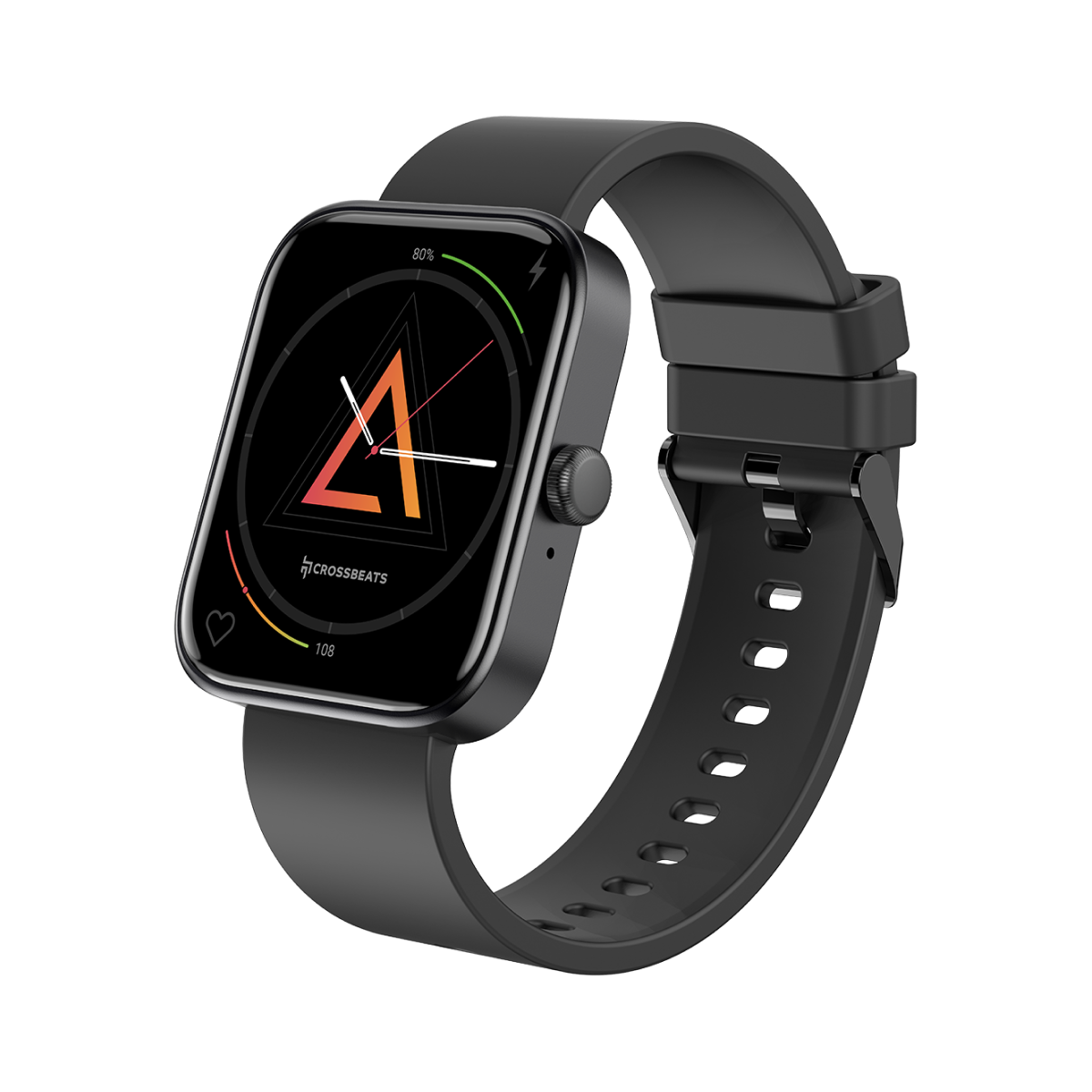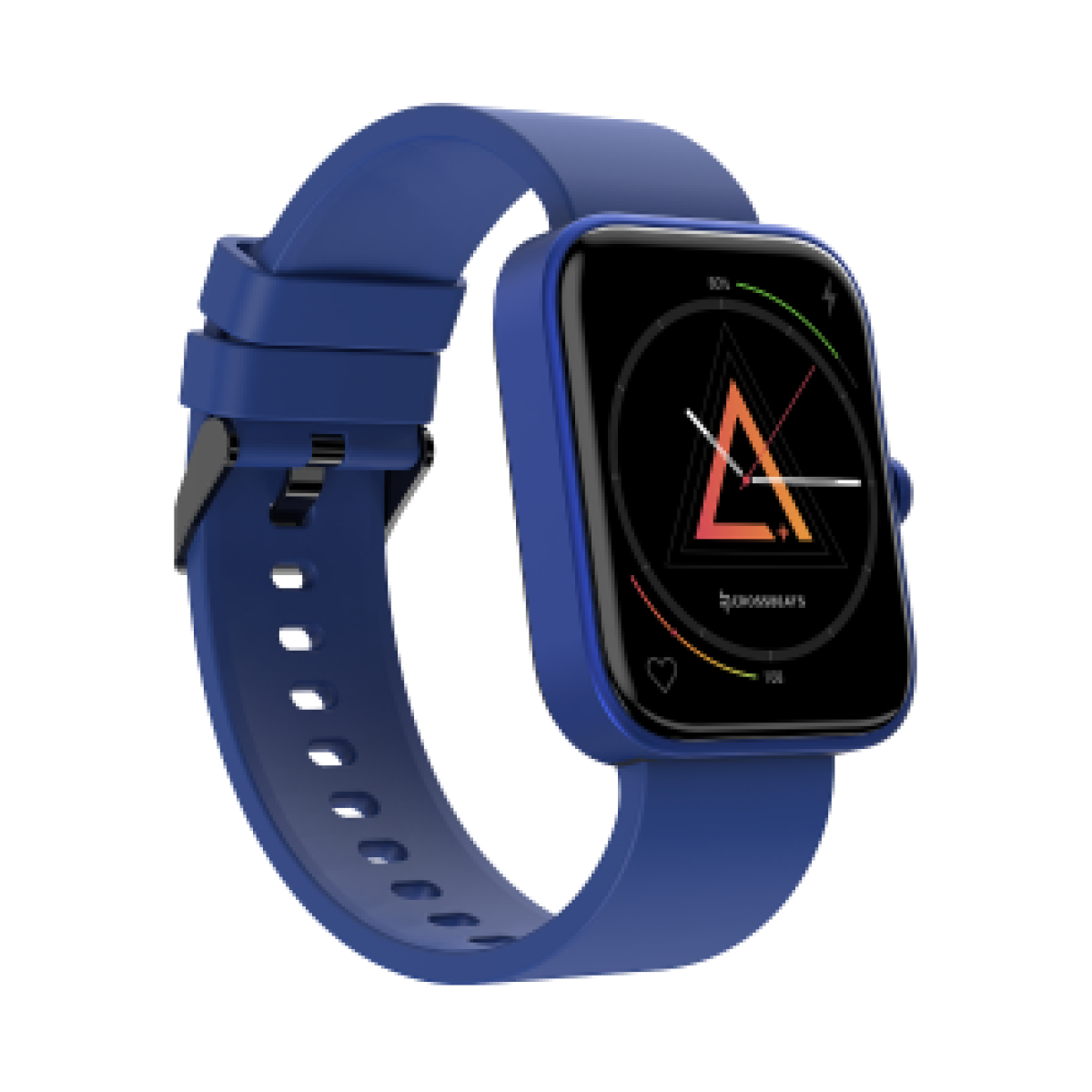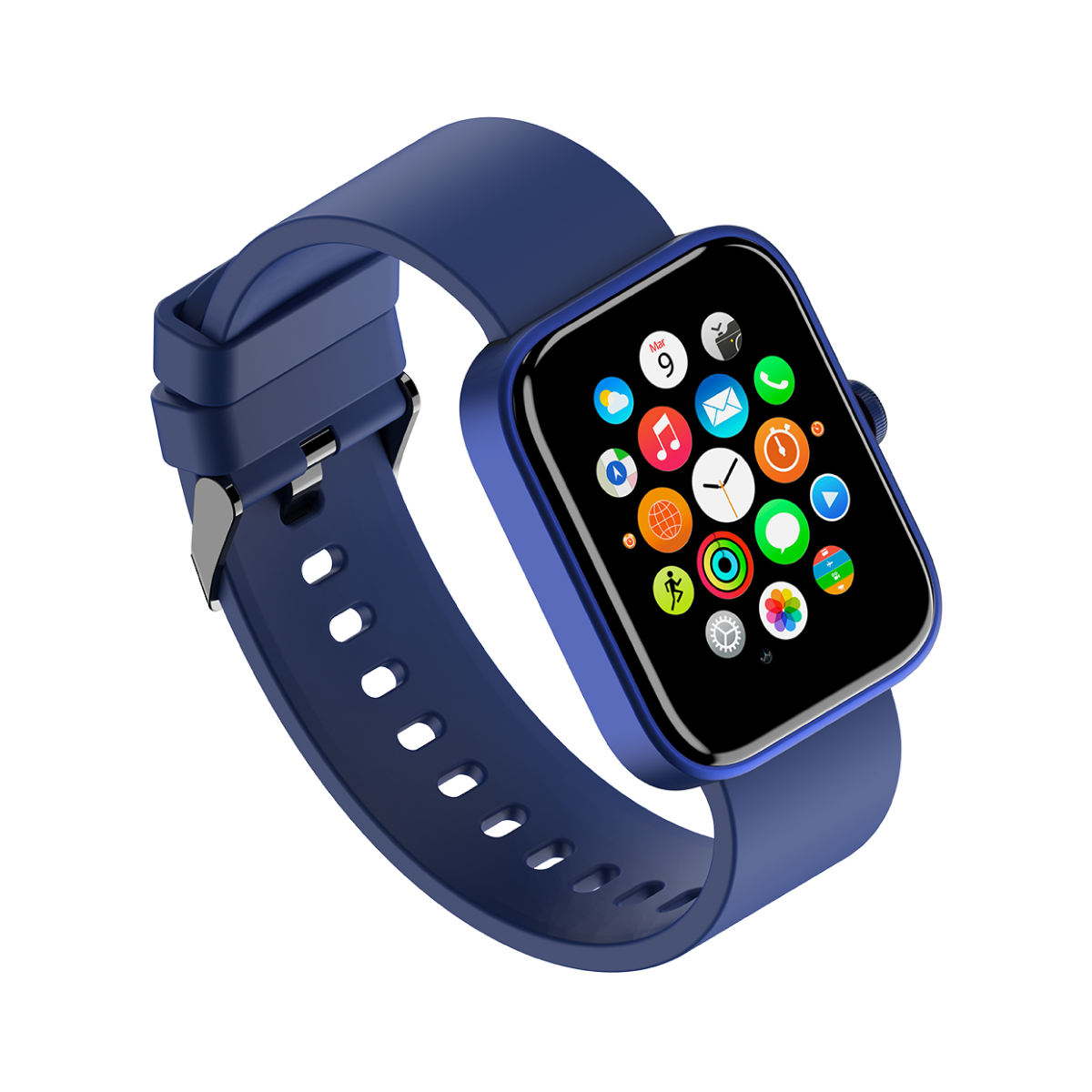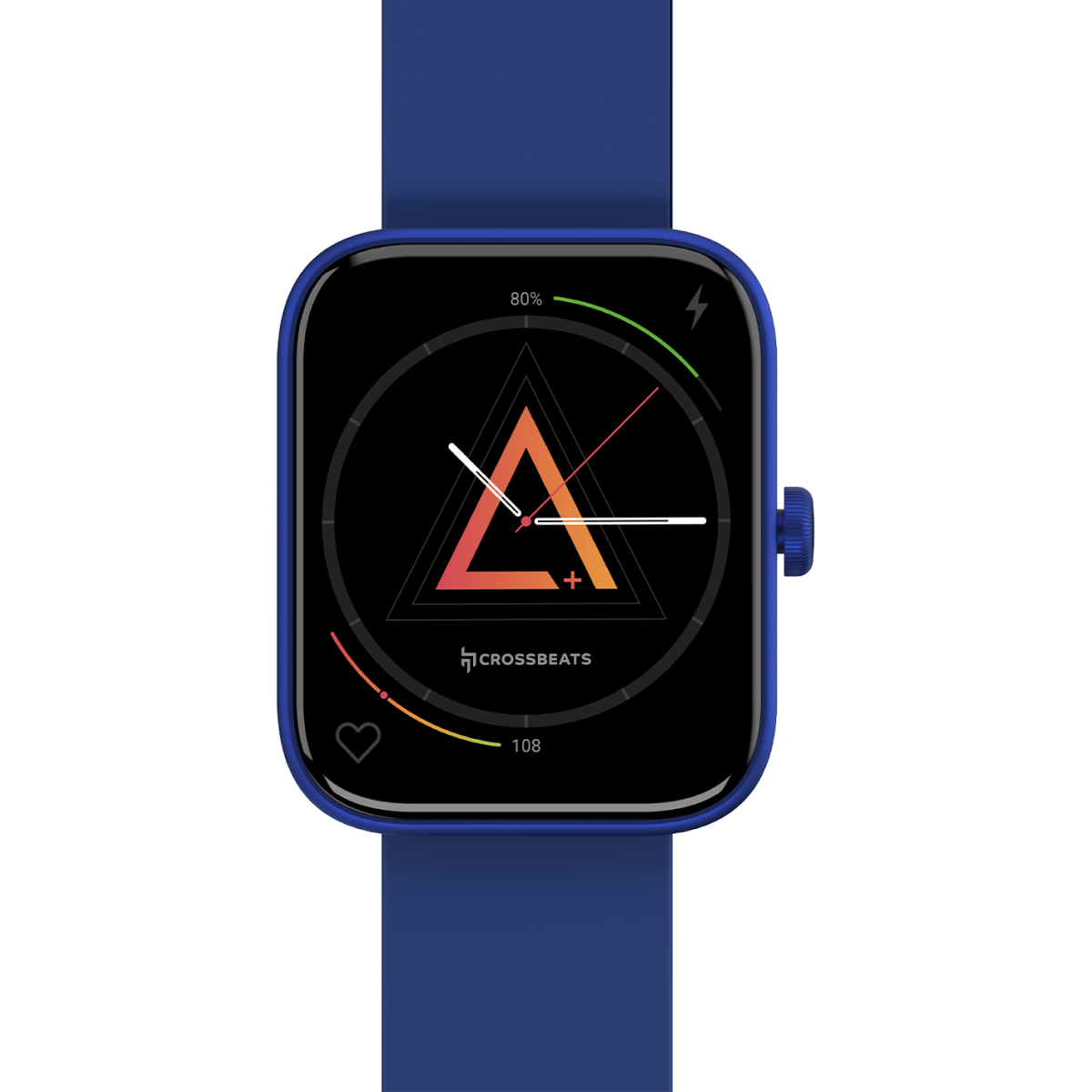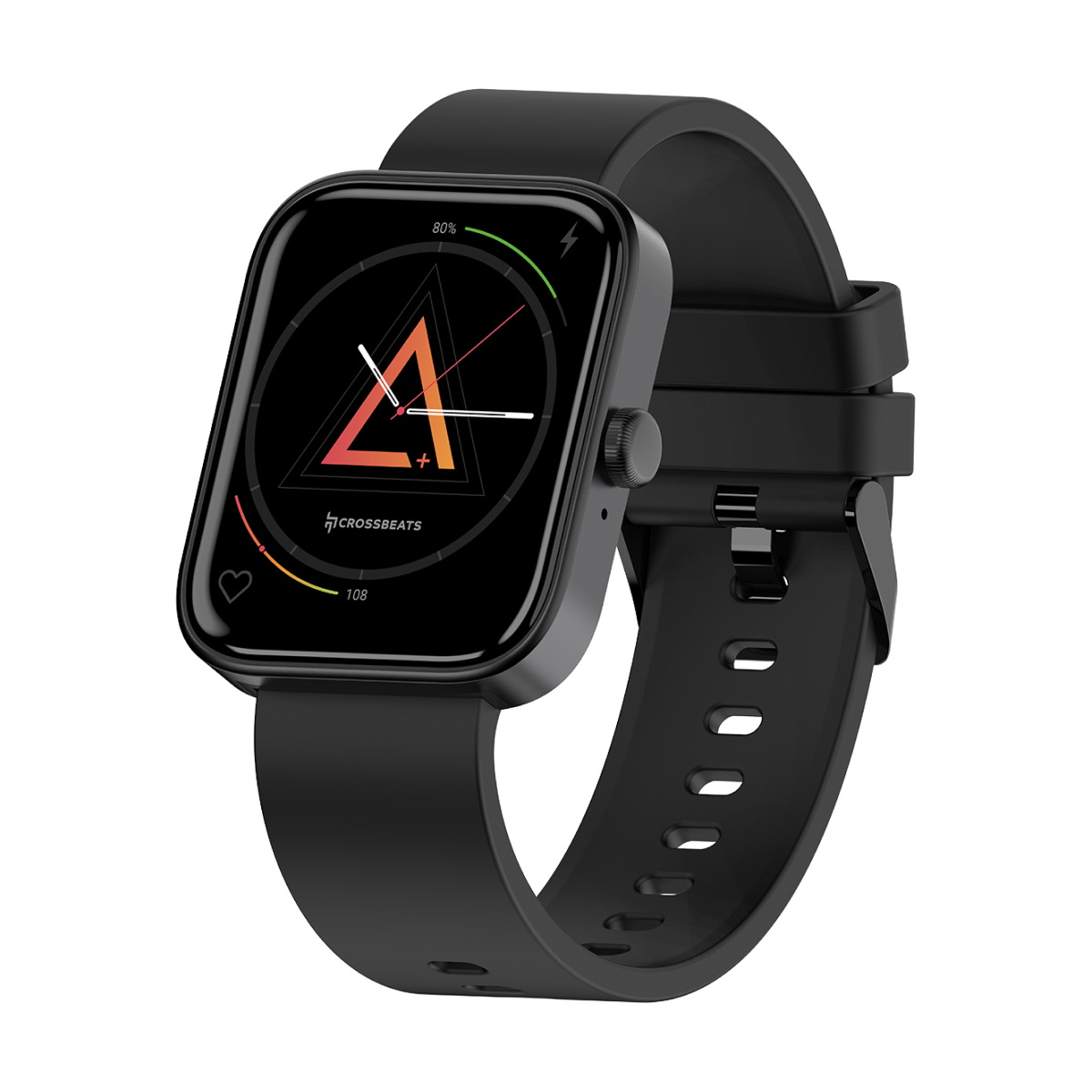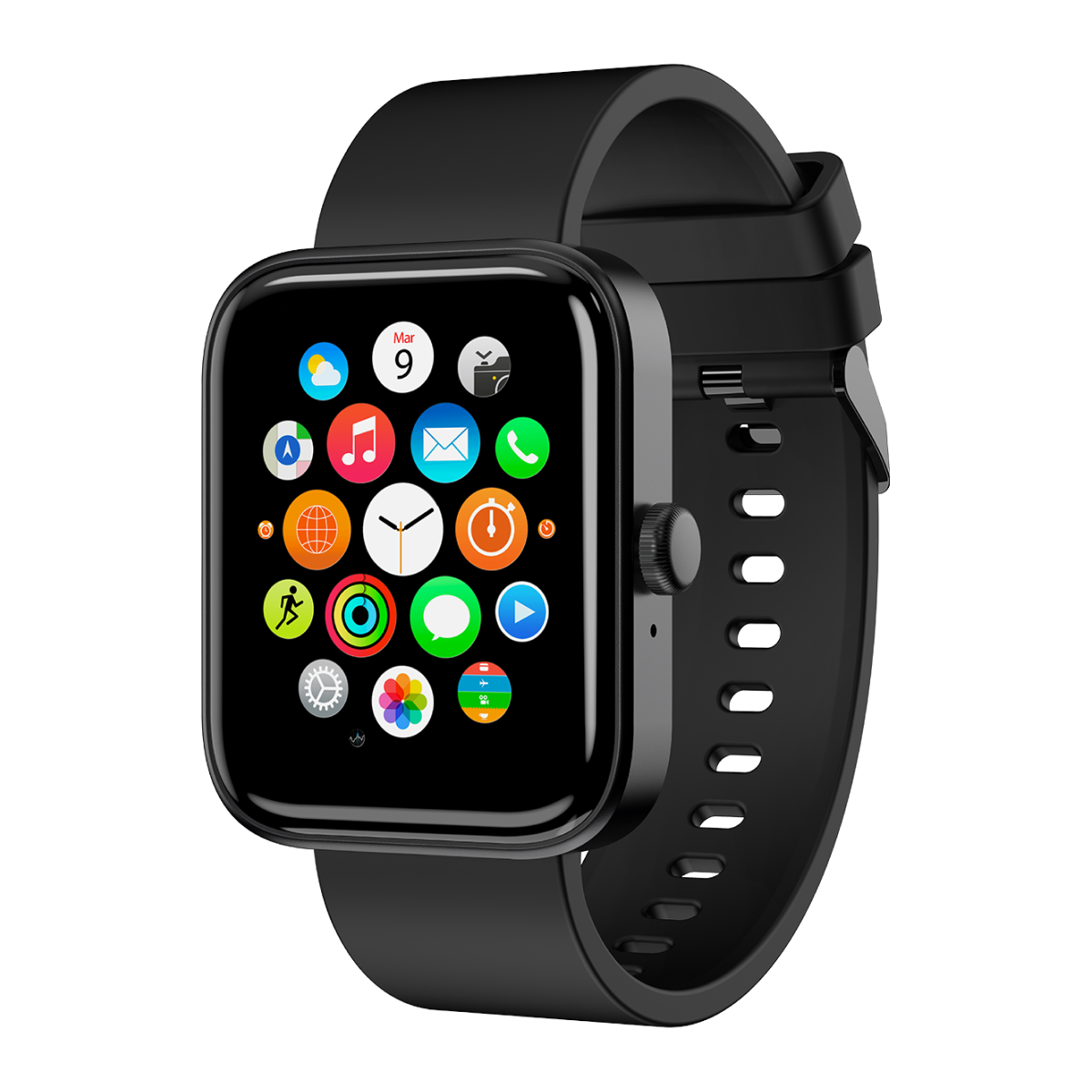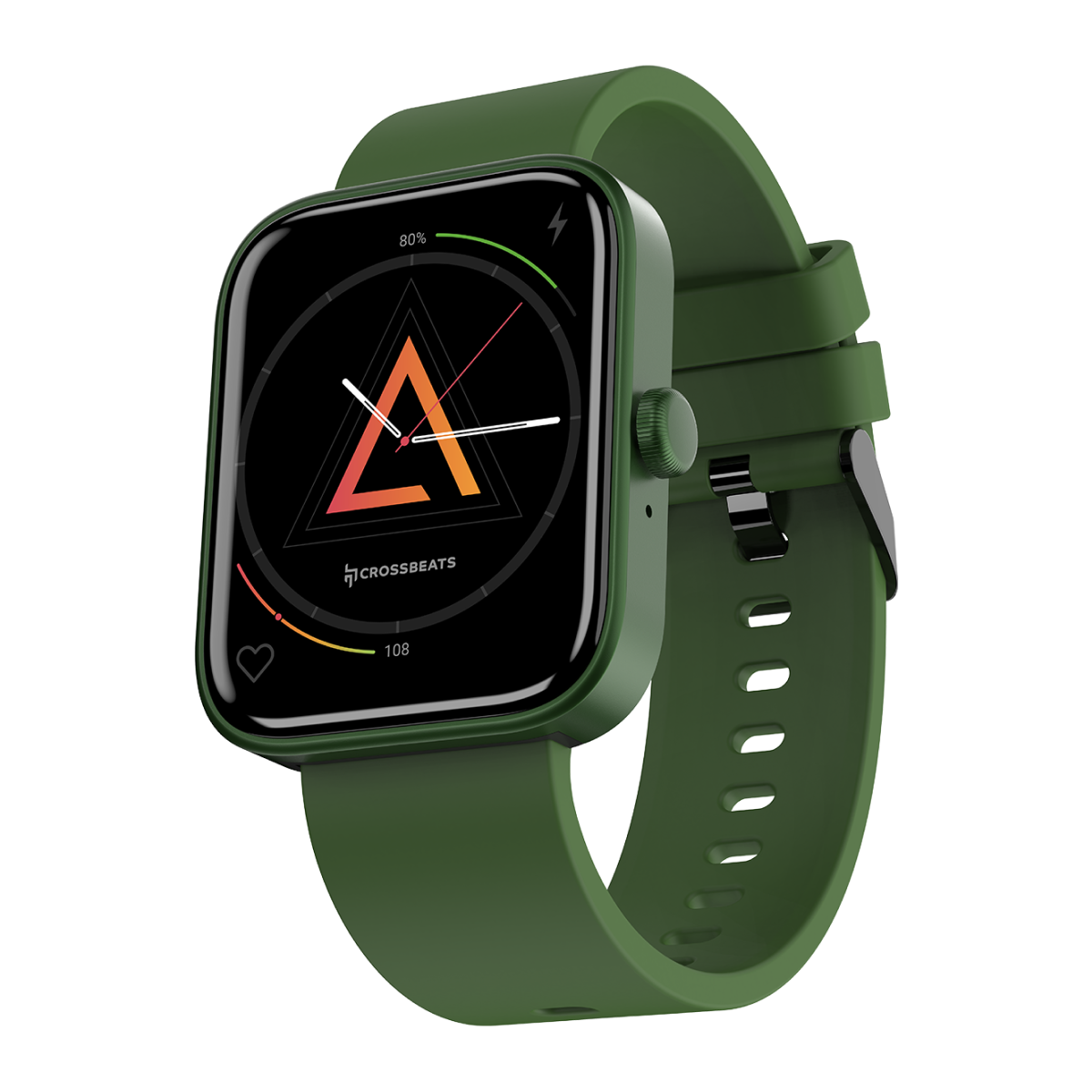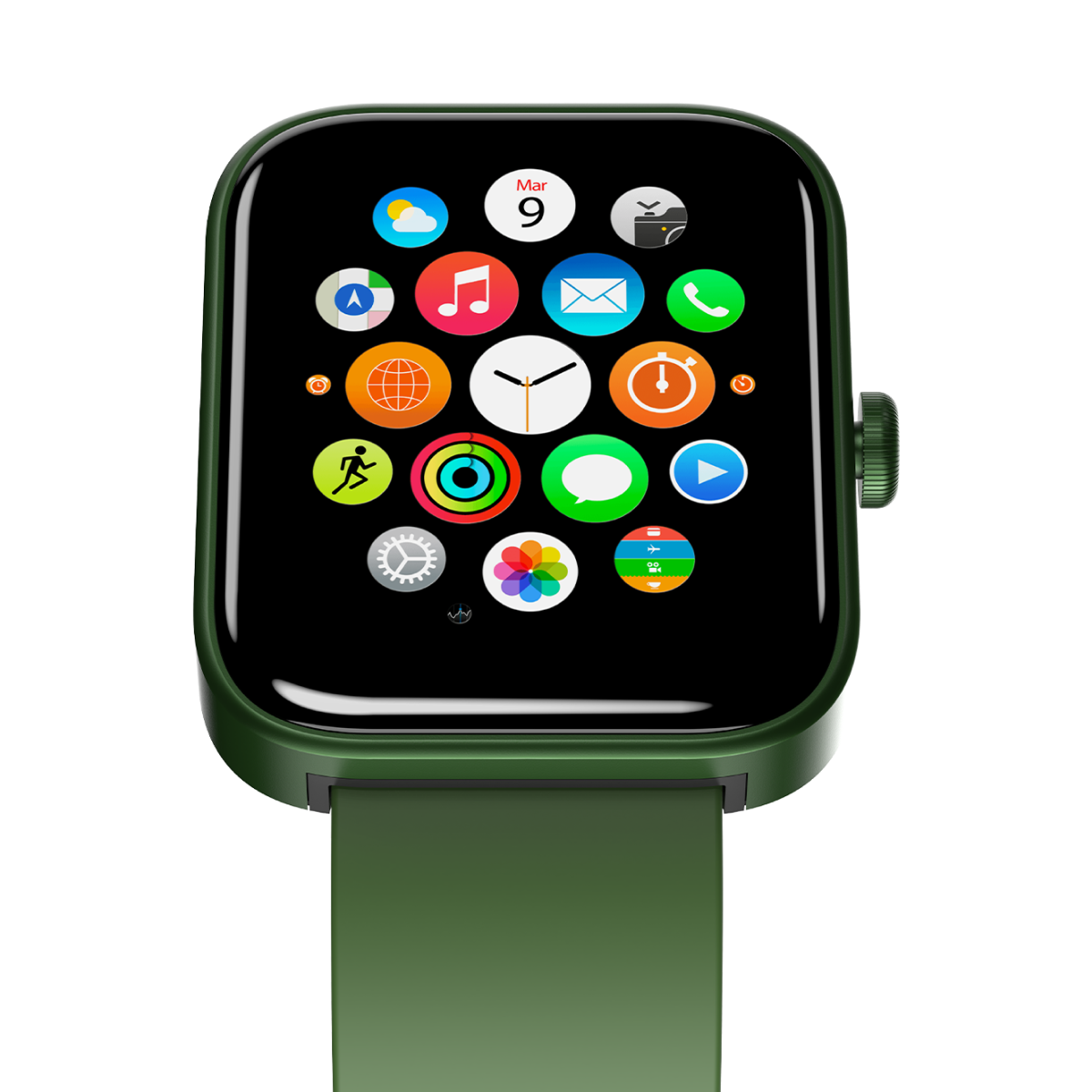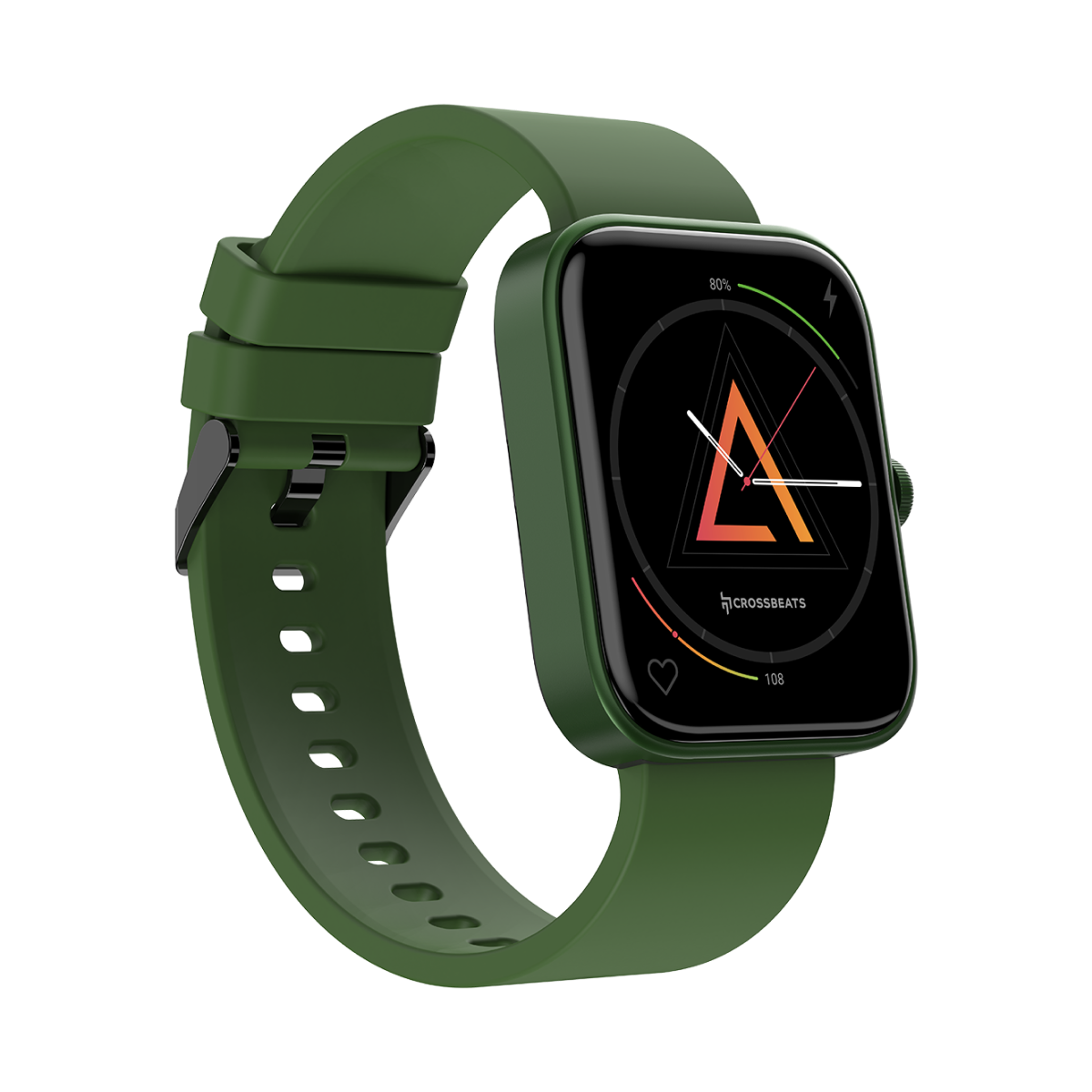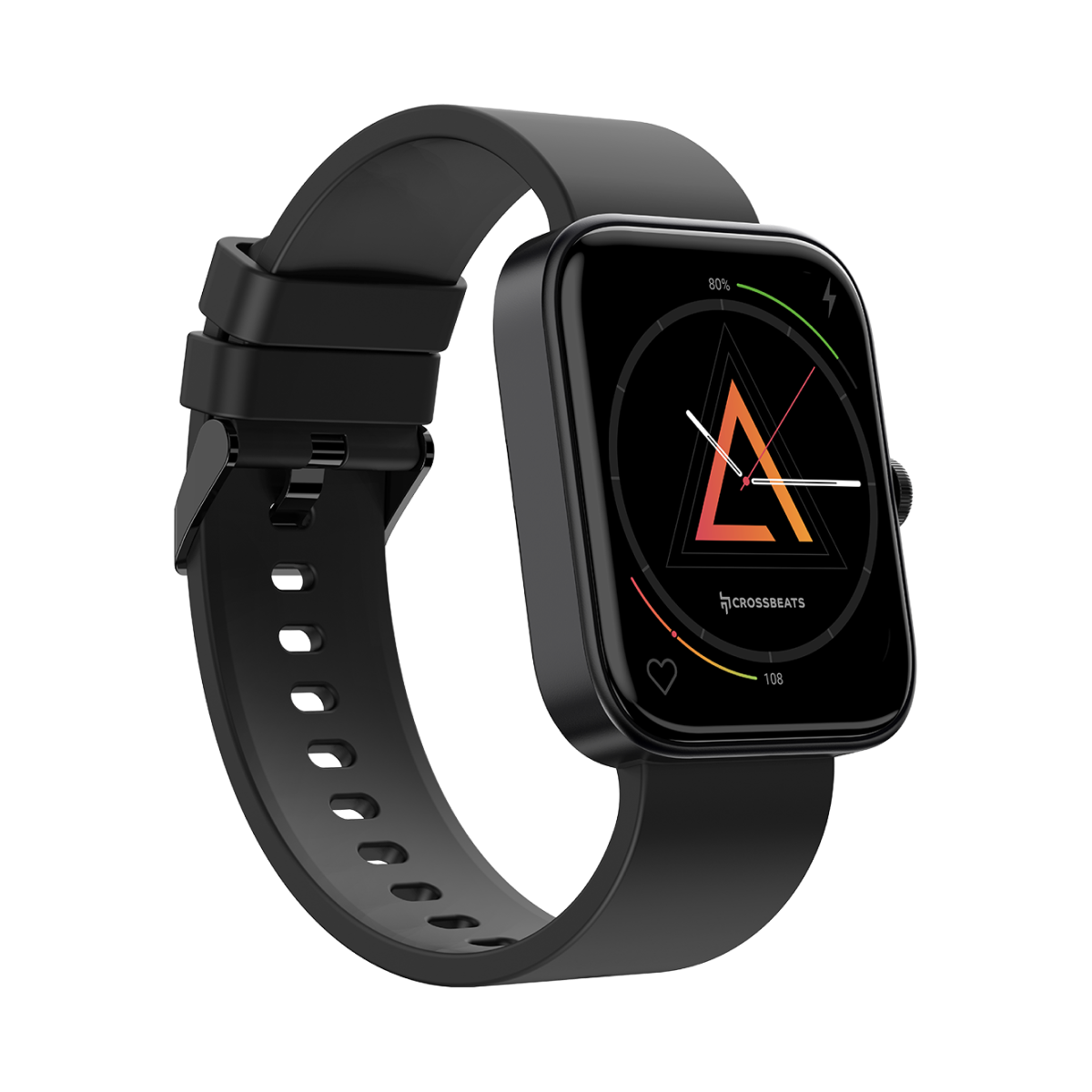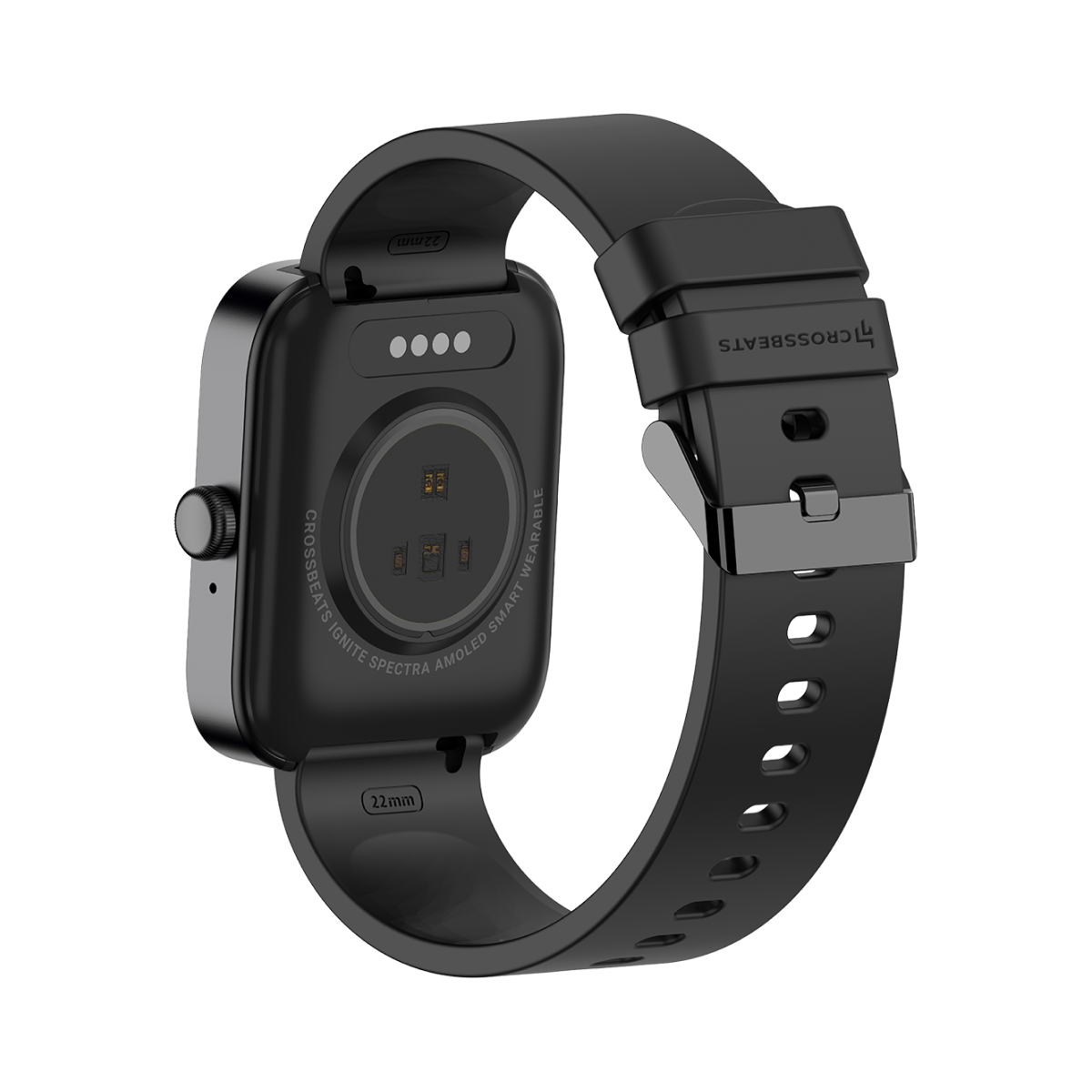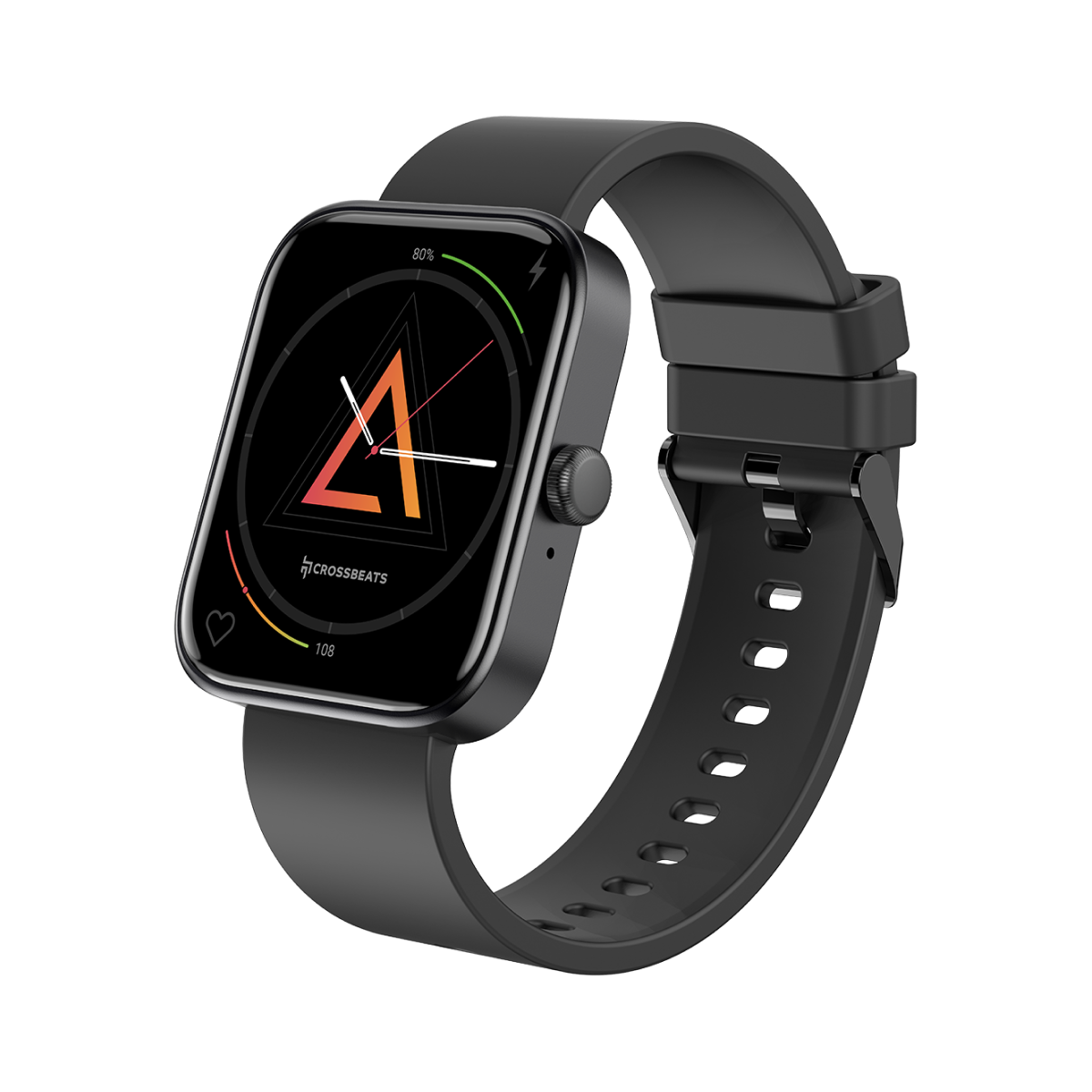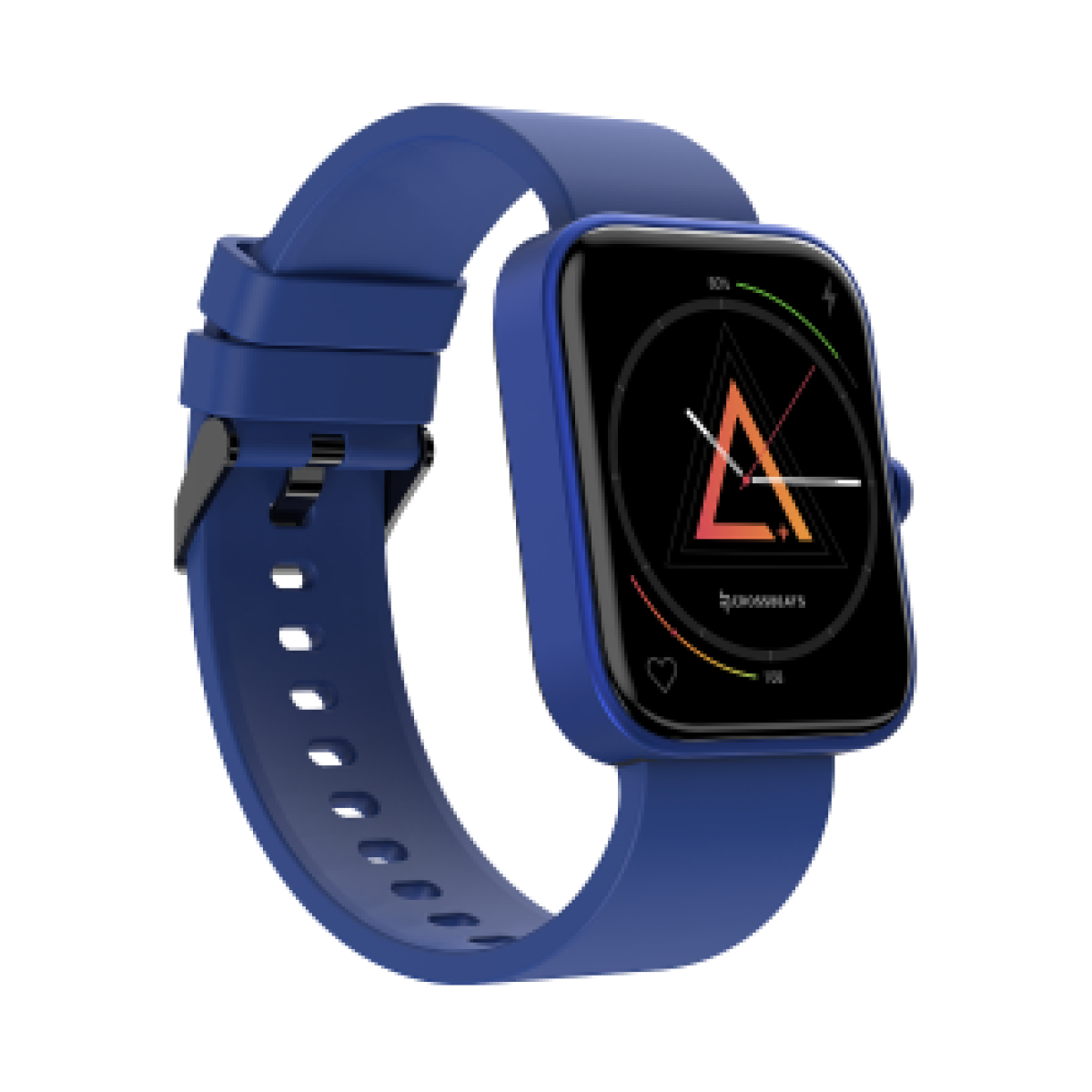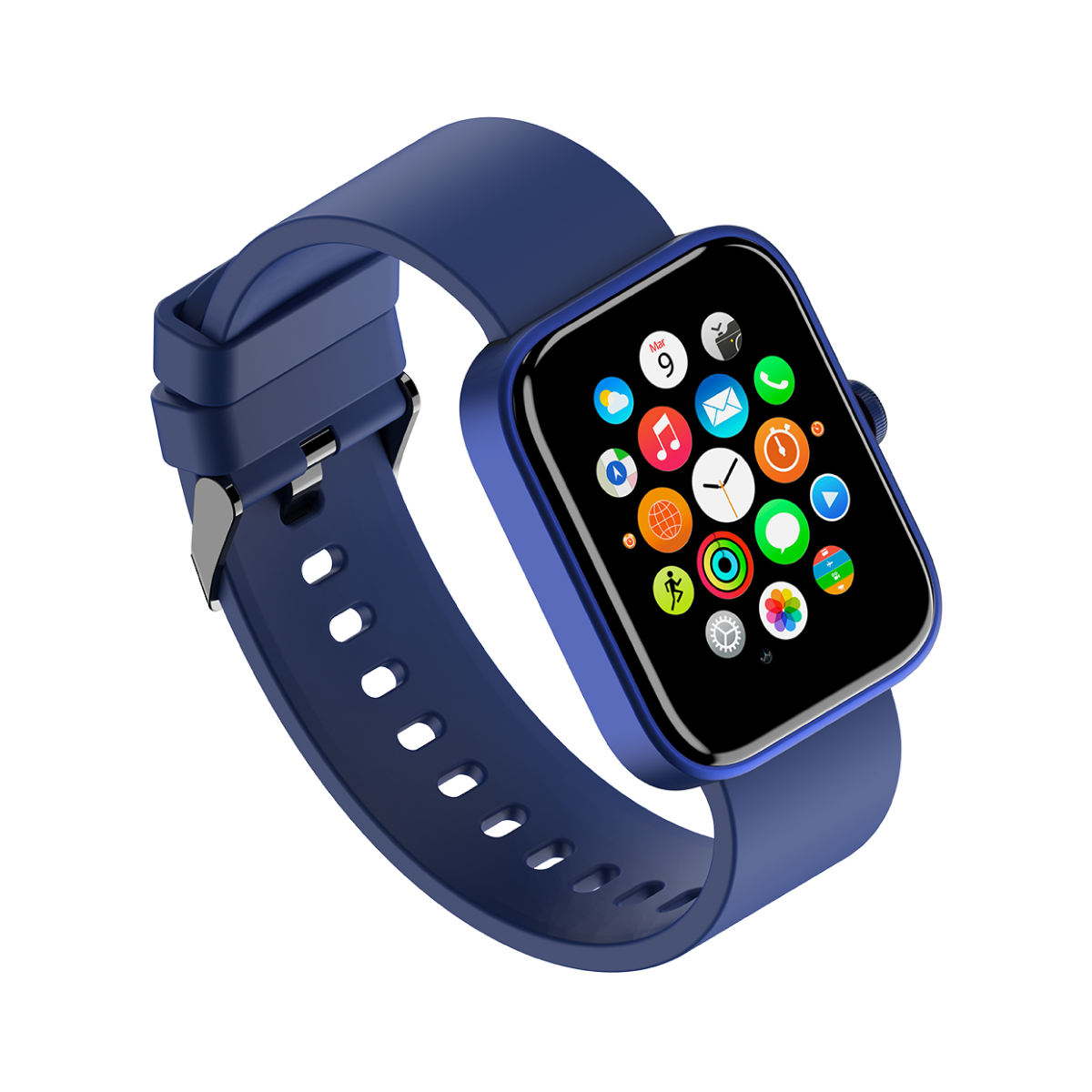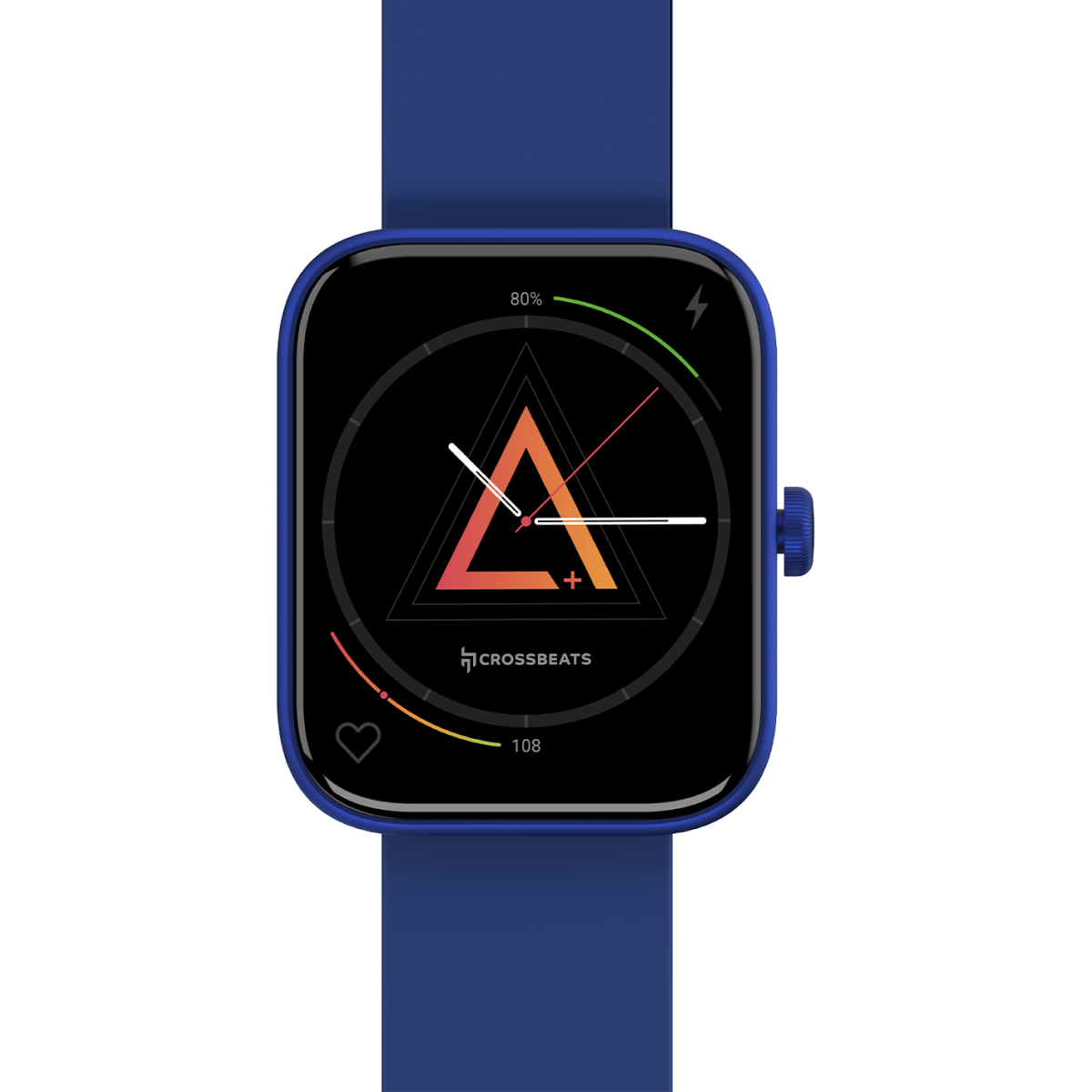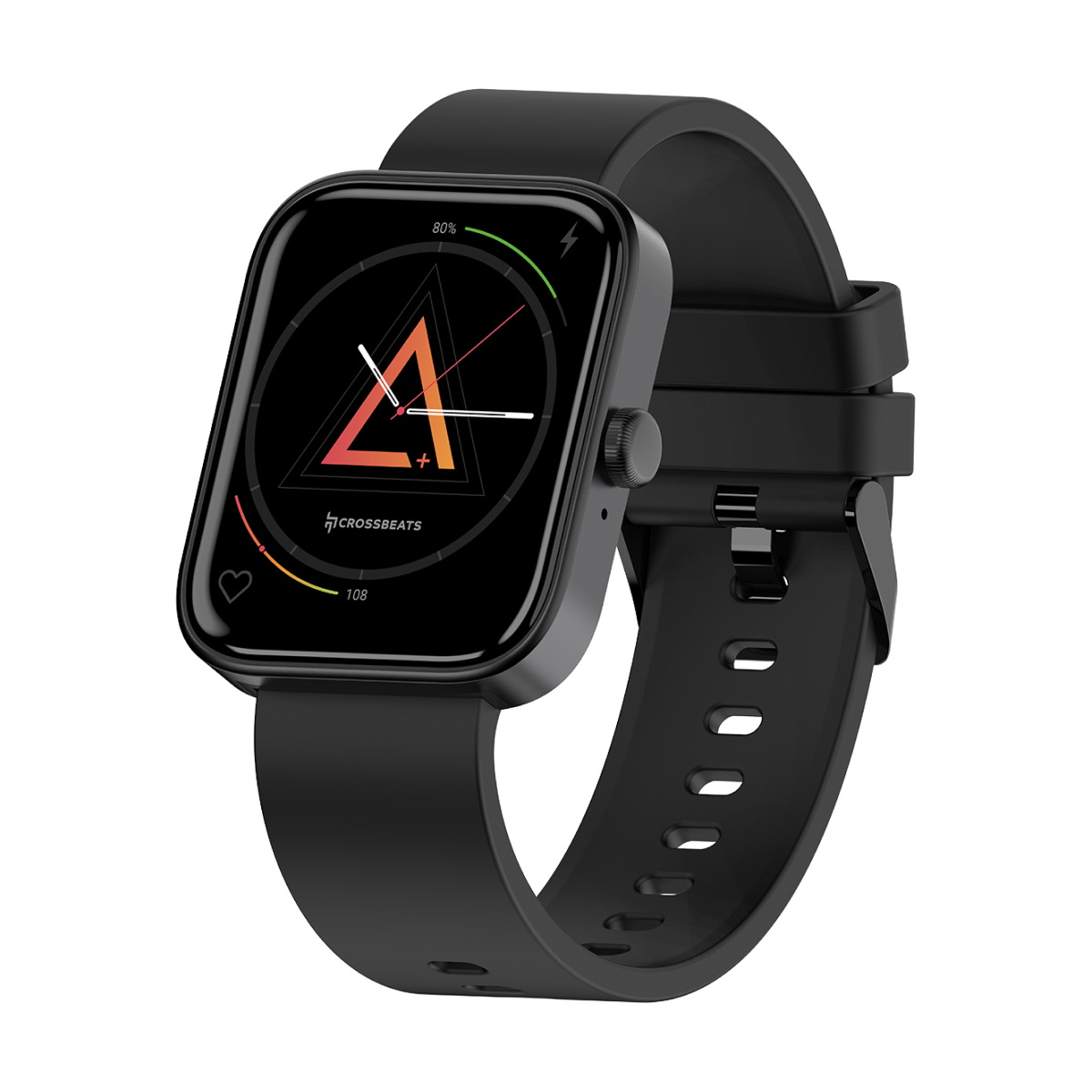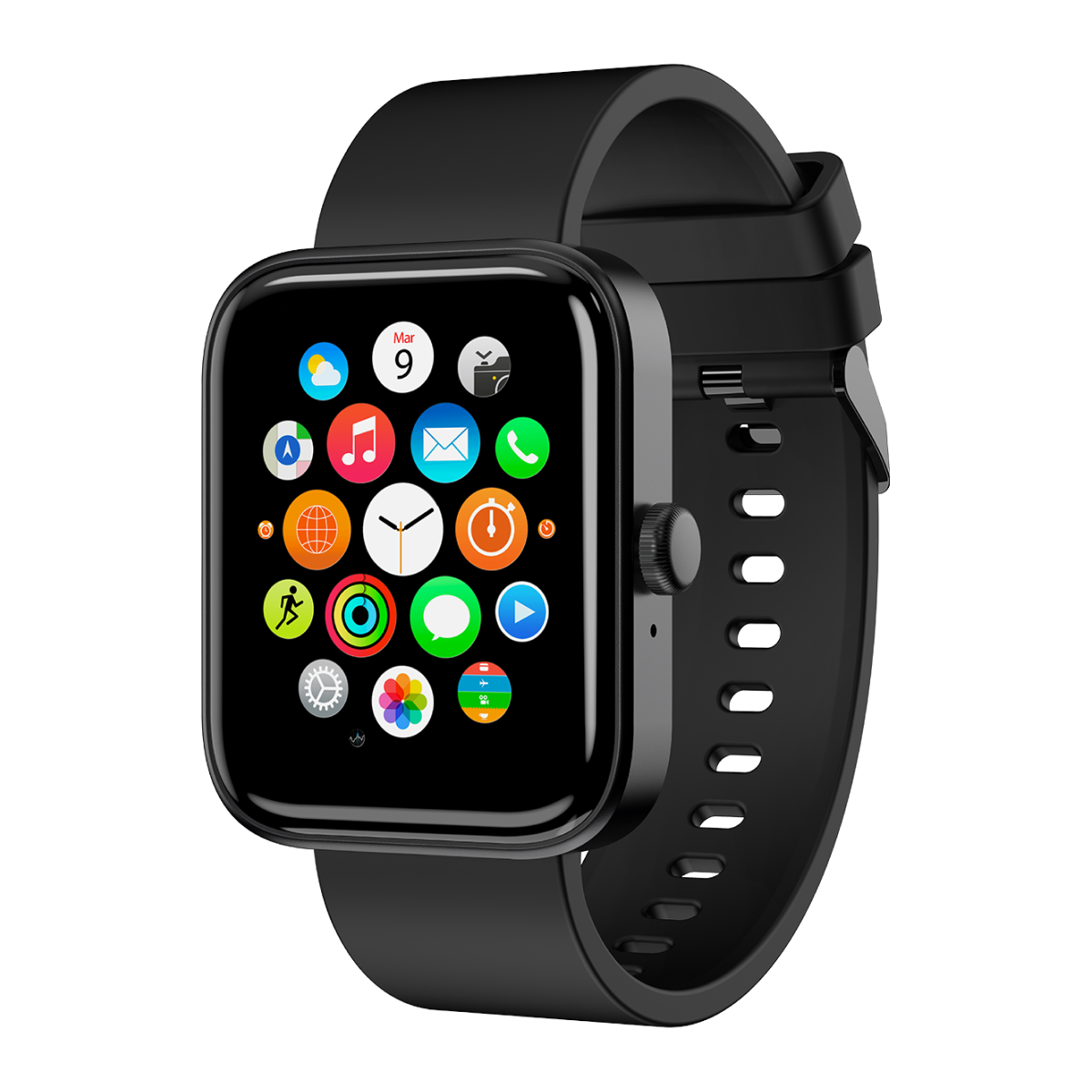 Ignite Spectra
Sale price

₹ 2,699
Regular price

₹ 7,999
(/)
Sale price

₹ 2,699
Regular price

₹ 7,999
(/)
Sale price

₹ 2,699
Regular price

₹ 7,999
(/)
Sale price

₹ 2,699
Regular price

₹ 7,999
(/)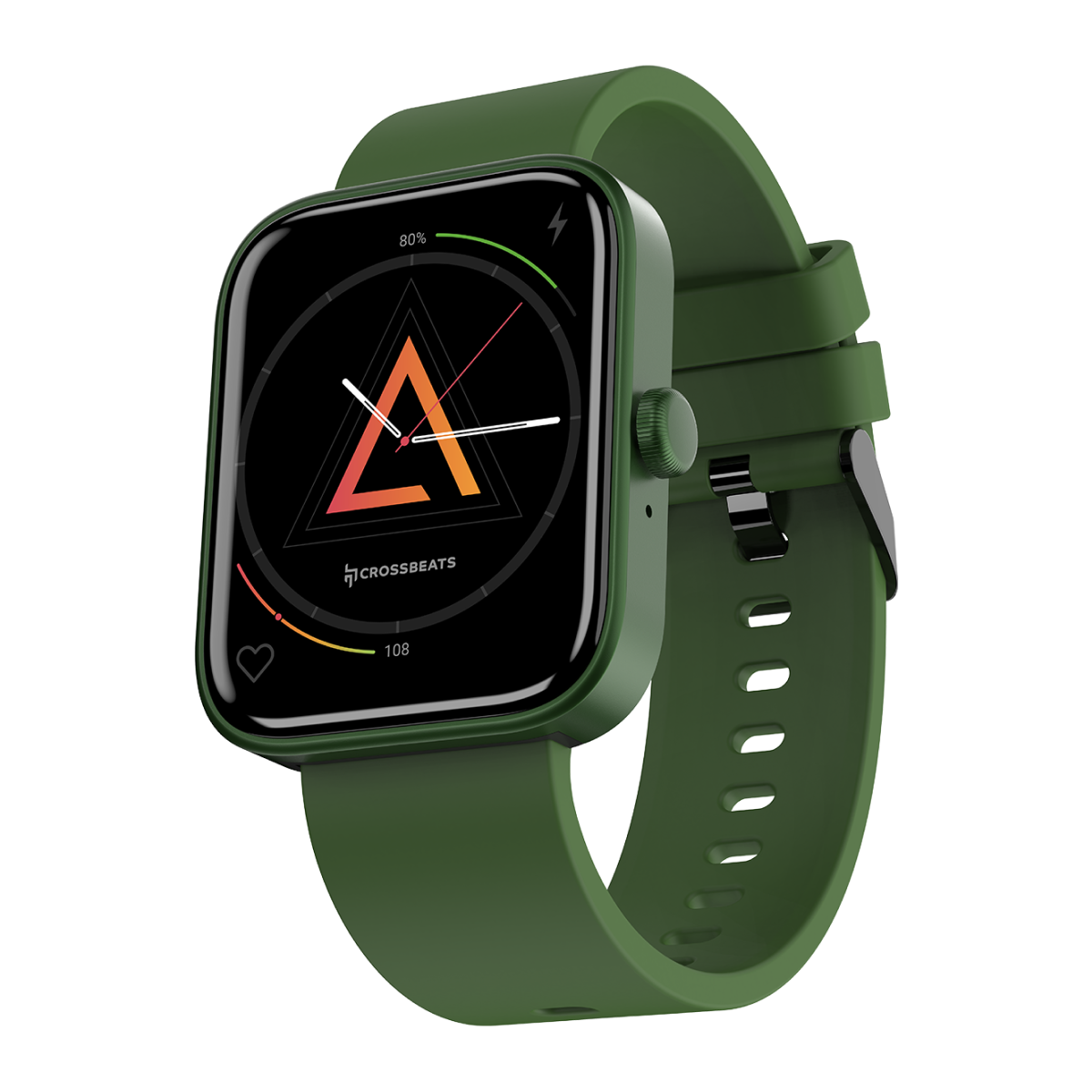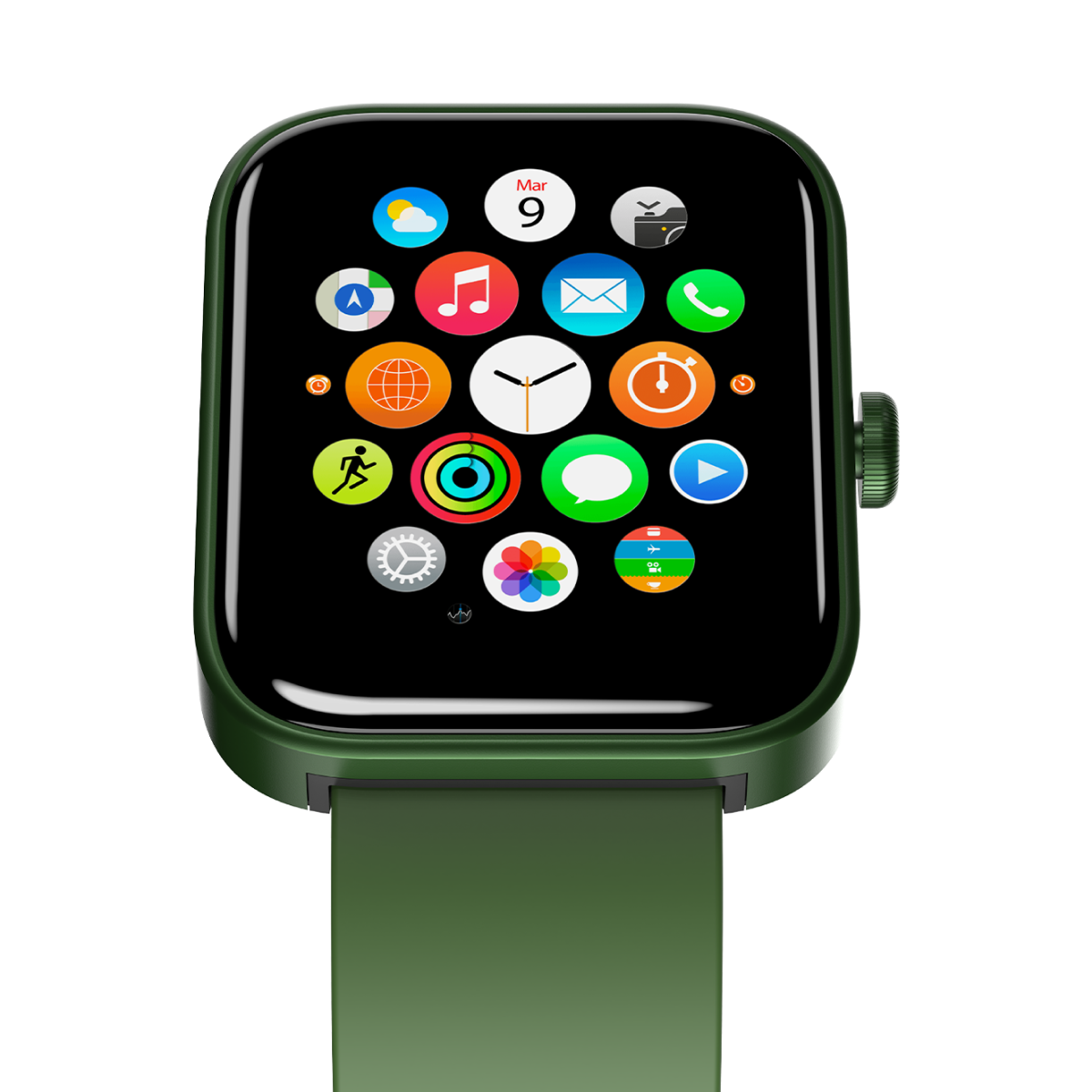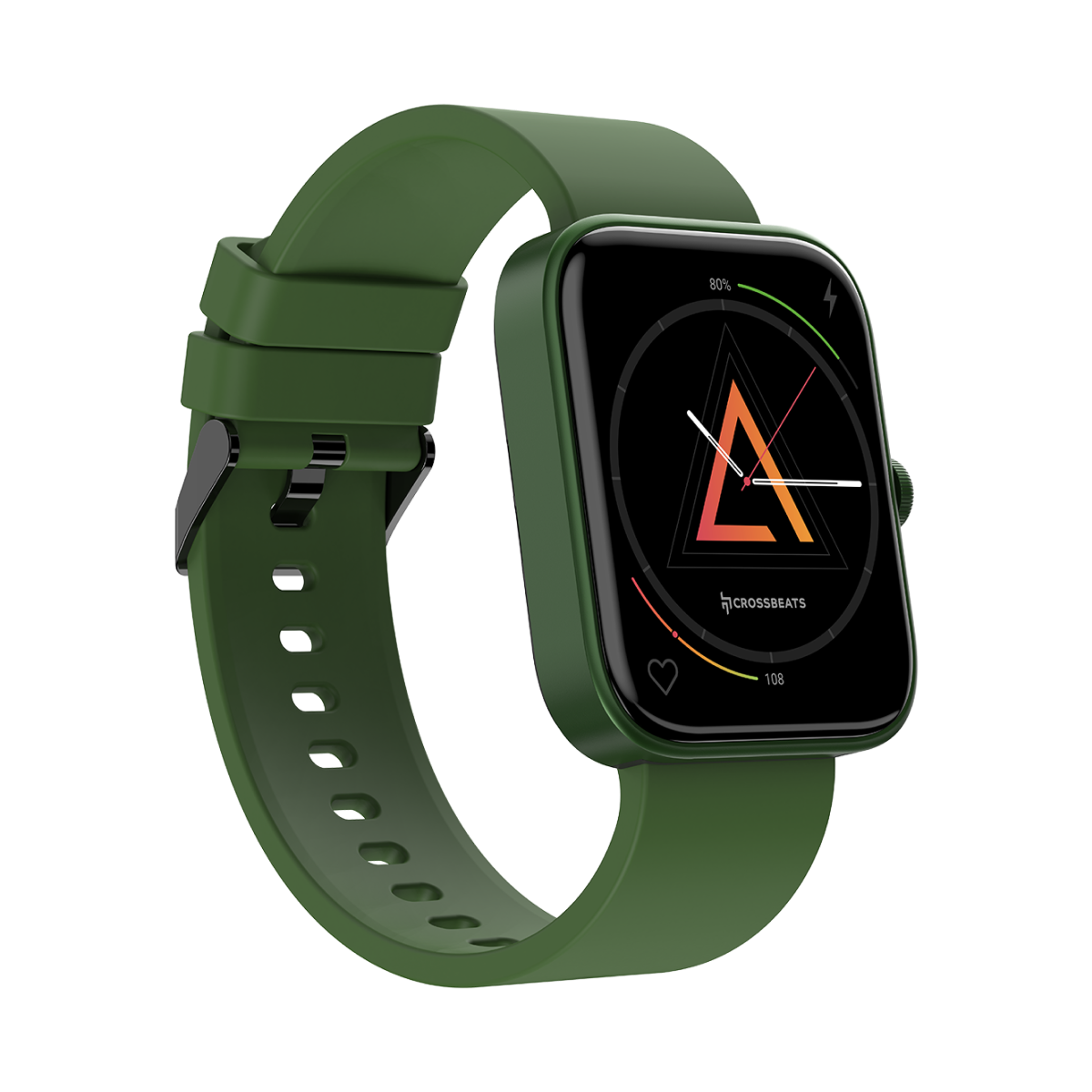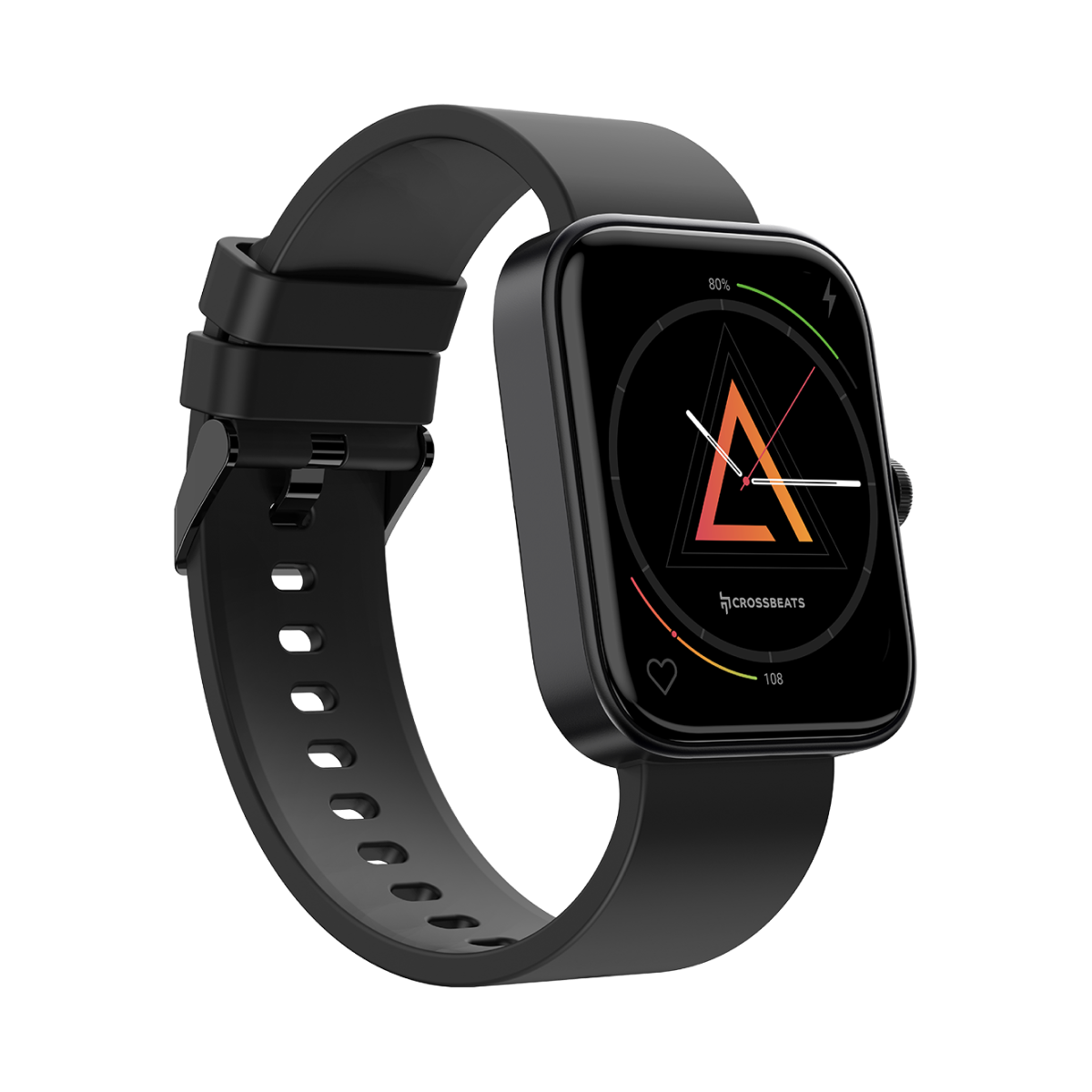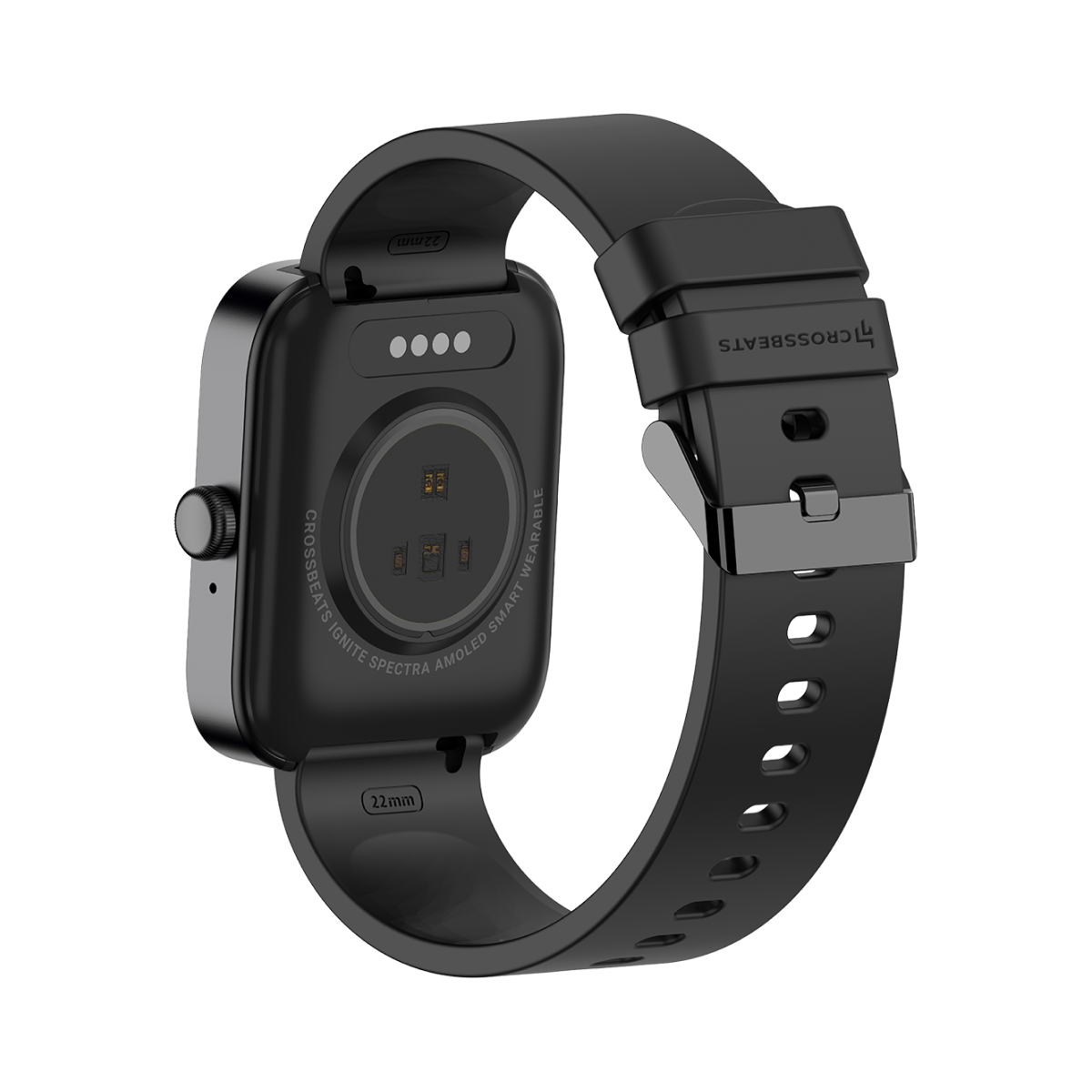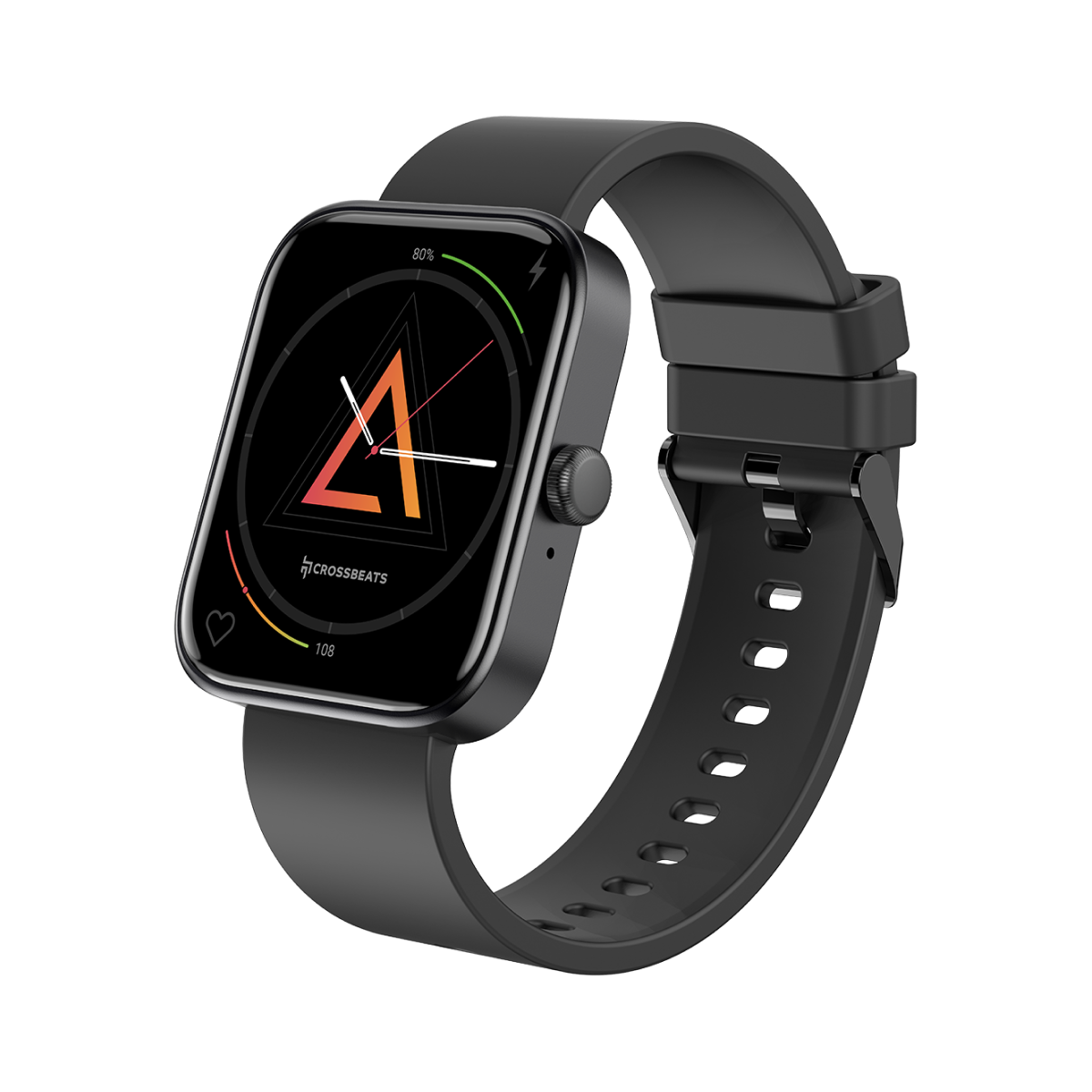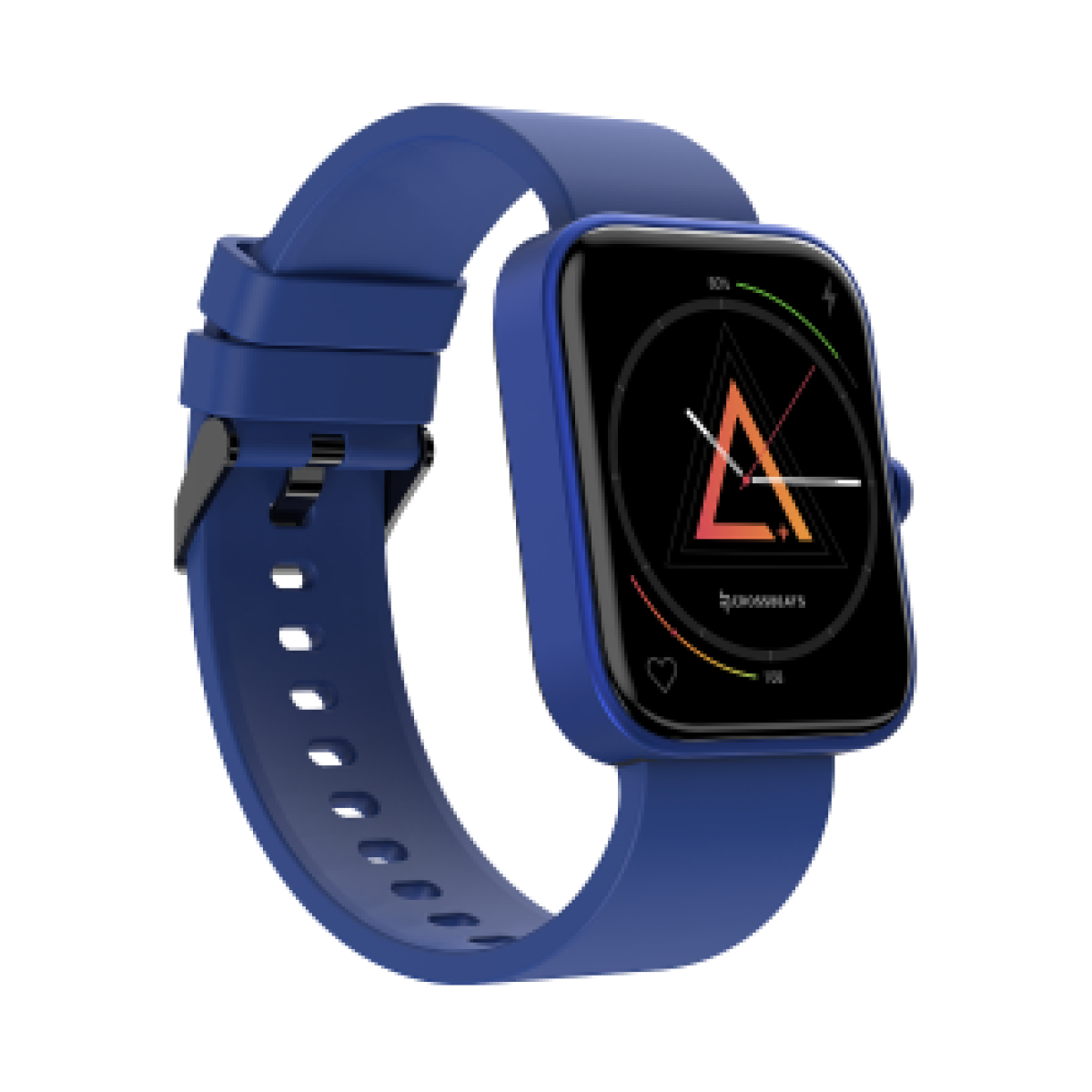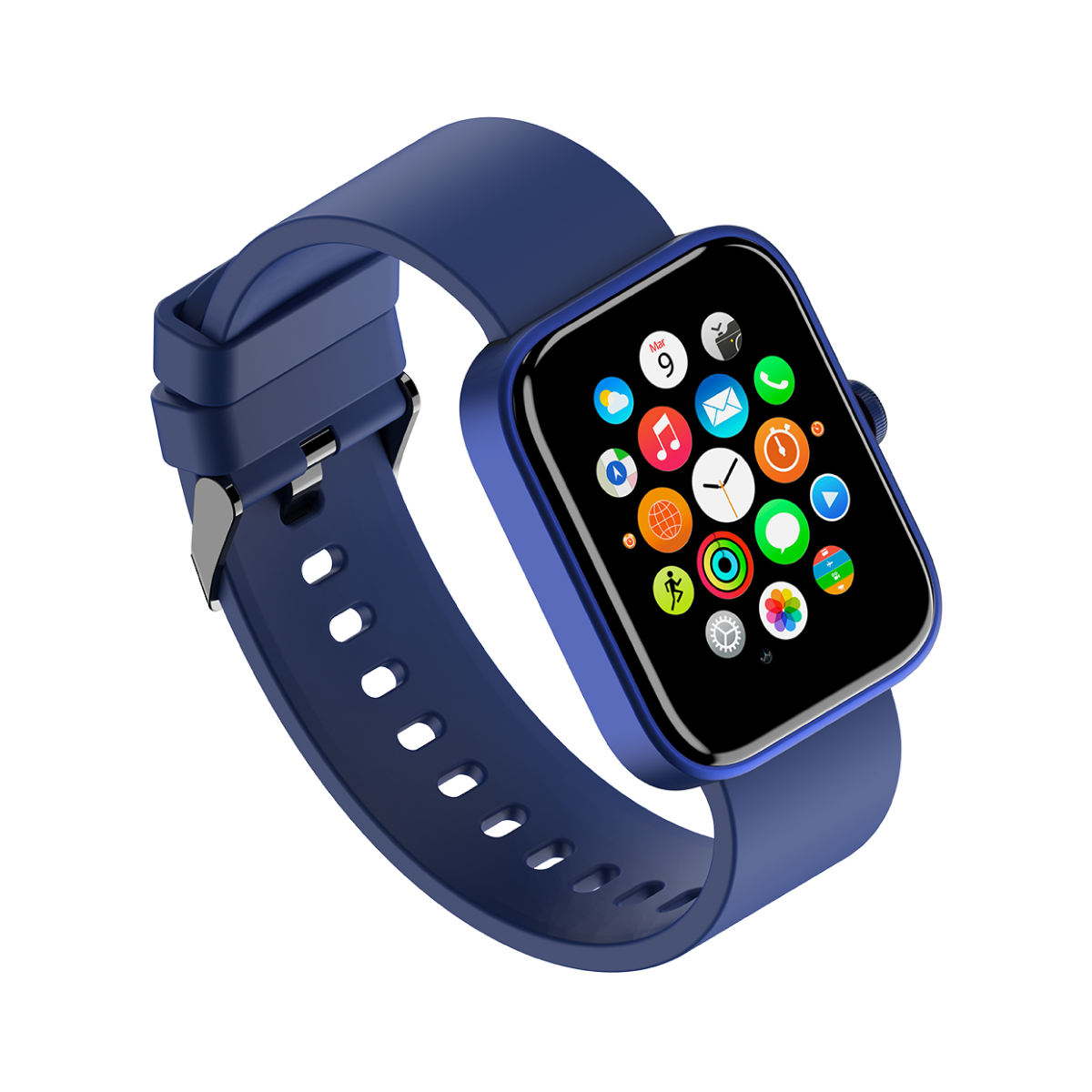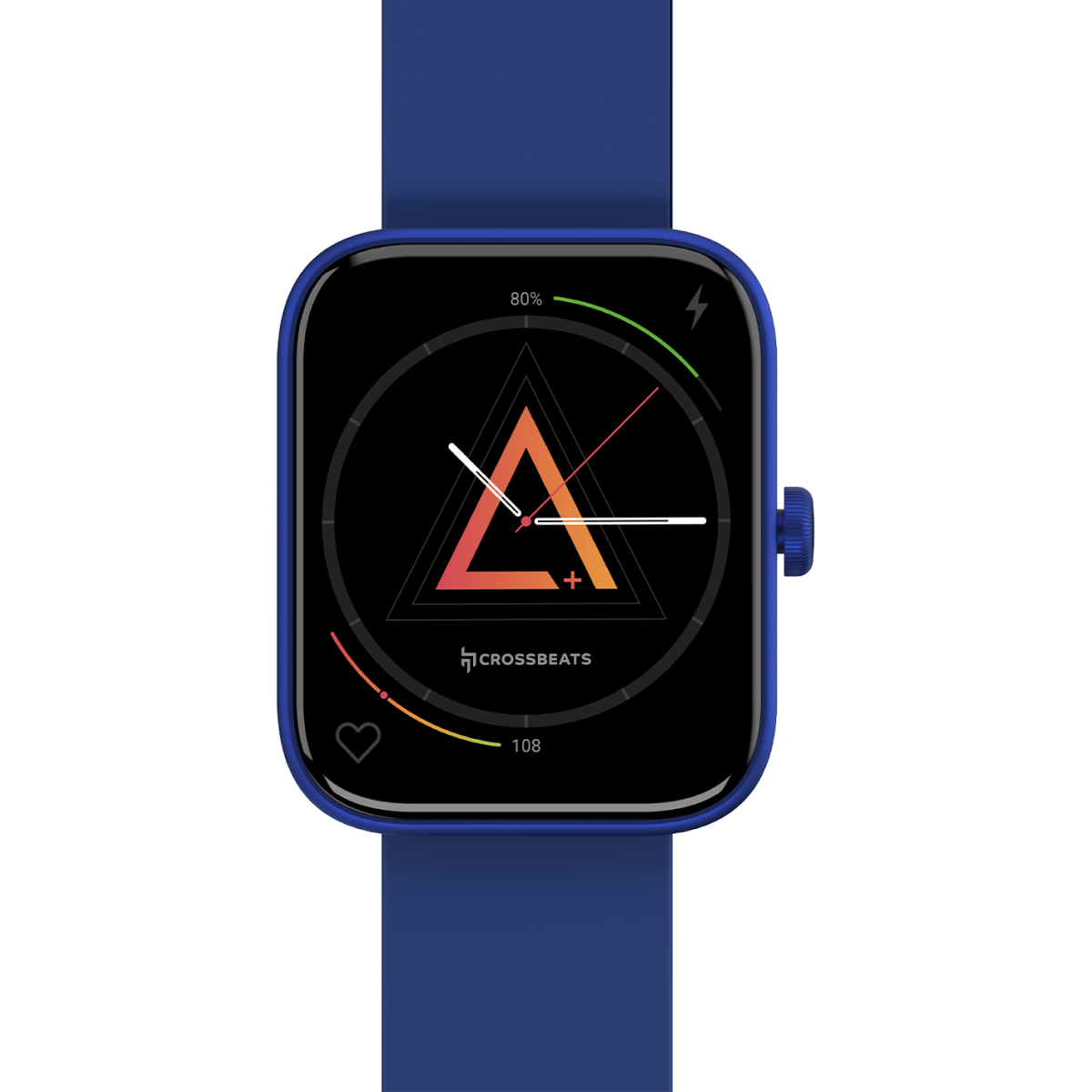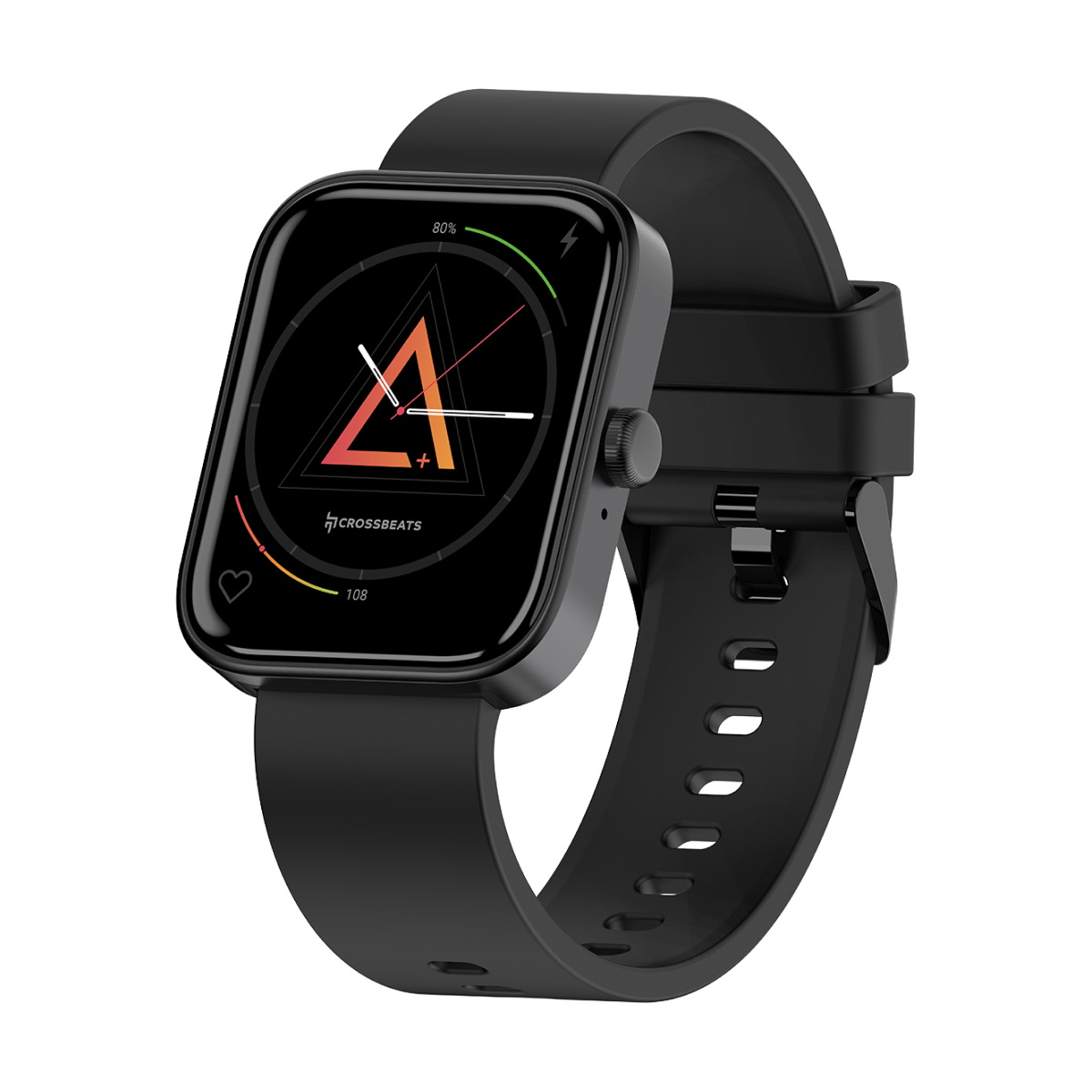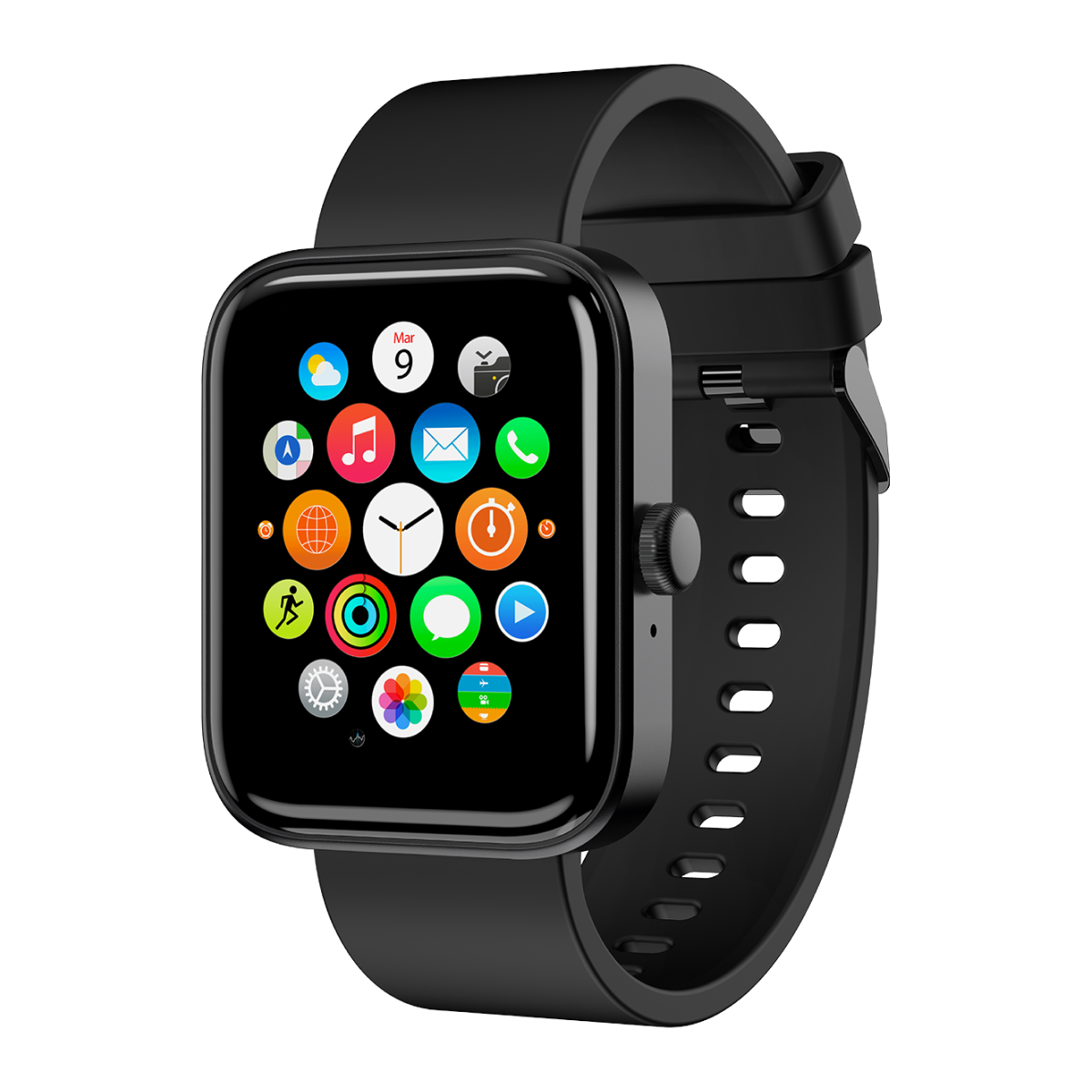 Ignite Spectra
---
Meet the magnificently crafted Crossbeats Ignite Spectra smartwatches, launched in 2 variants, the Spectra & Spectra Plus. These smartwatches house life like Retina AMOLED screens with our patented RealHueTM display along with Bluetooth calling, Watch Storage, AI Health Sensors, and all other benchmark features so you can enjoy true supremacy all round the clock.
Free Shipping
Easy Replacement

Secure Payment
1 Year Warranty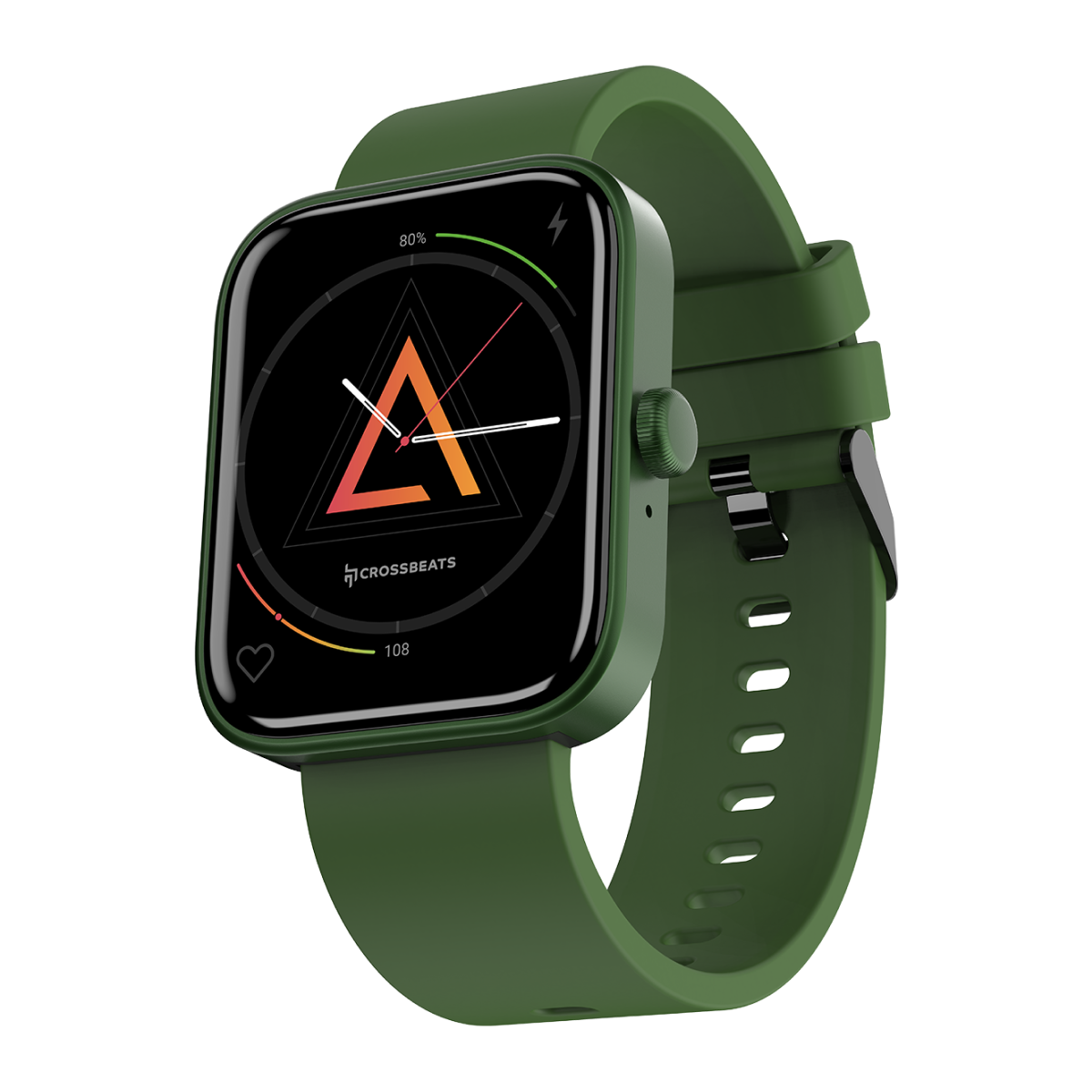 Or 3 interest free payments of ₹
The ultimate smartwatch.
The Spectra series are made to profess our love for fashion, technology, and art. These charmers possess benchmark Display, Music Storage and Bluetooth calling setup to ensure you have the best on your wrist.
Immersive superior display.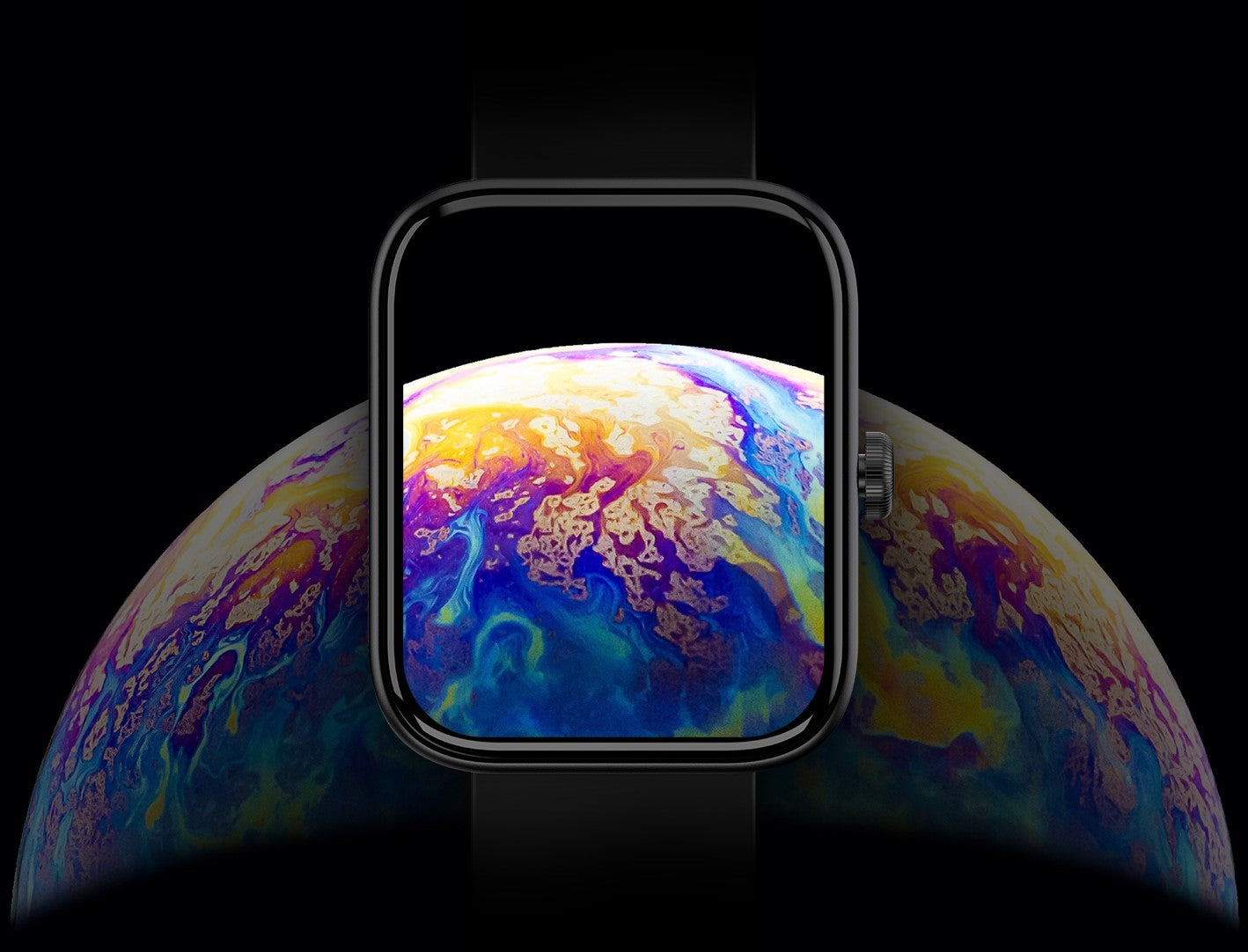 Why should TVs have all the fun? That's right, that's why we bought the highest display systems to our Spectra Series, the Retina AMOLED displays backed by RealHueTM technology.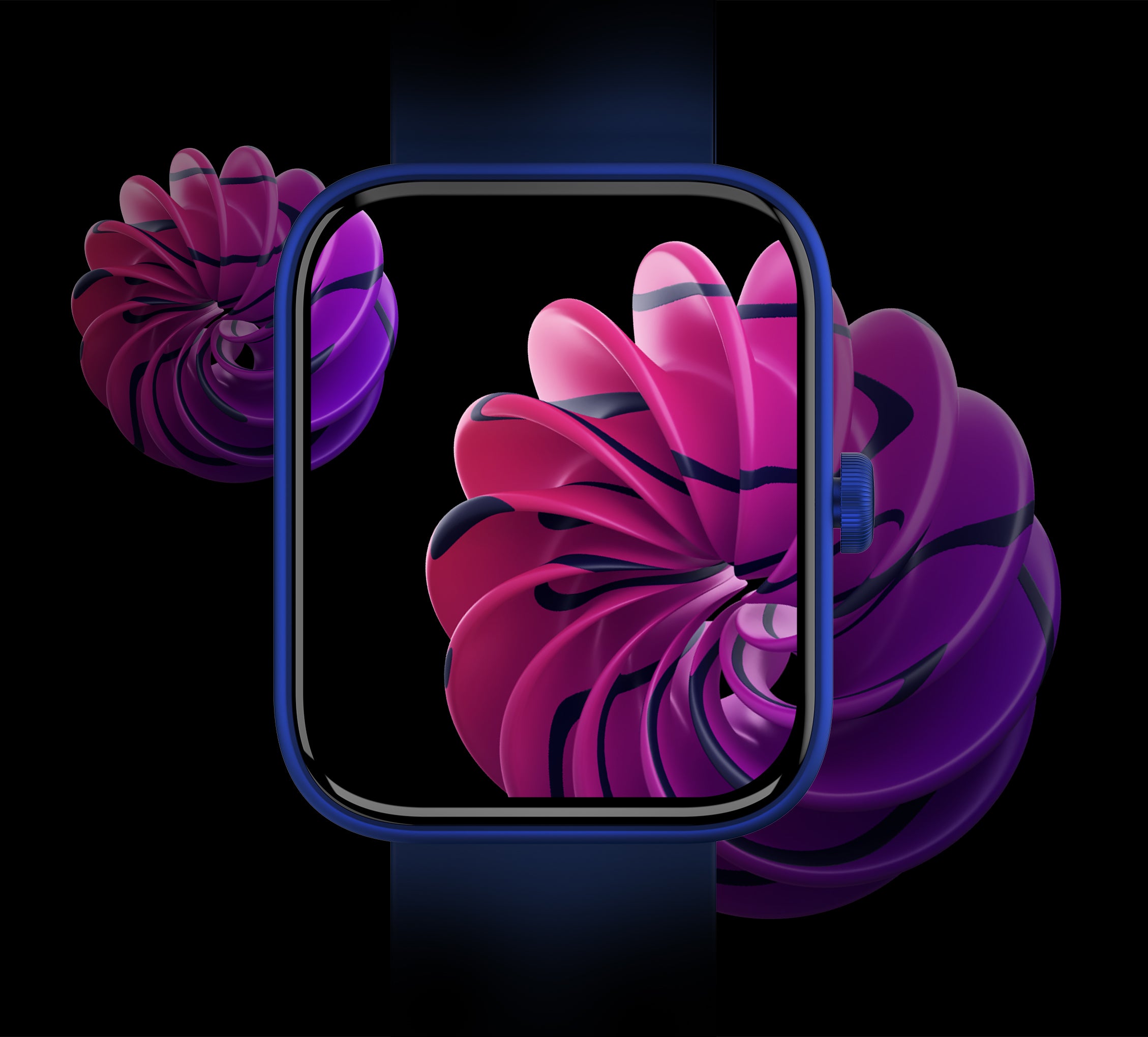 Retina AMOLED
Real life or Reel life? You can't make out the difference with the Retina AMOLED display backed by 368*448 pixels. Additionally, with a refresh rate of 60Hz supported by HyperSenseTM technology, experience a smart world the smooth way!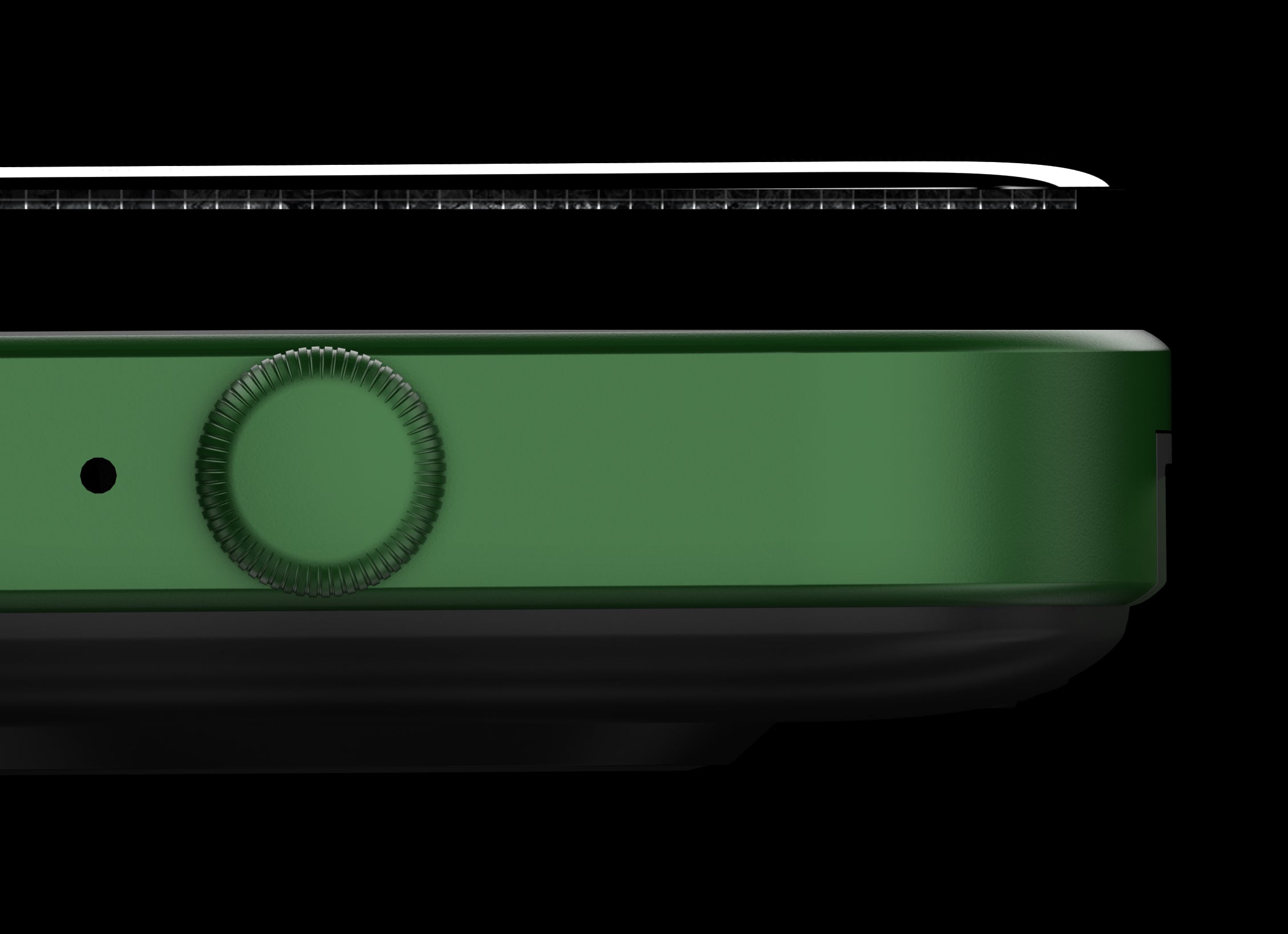 3D Curvature Bezel
The Spectra series come with a premium 3D curved sapphire glass; this is the top most preferred combination by many high-profile watchmakers as well. We also ensured you get the best.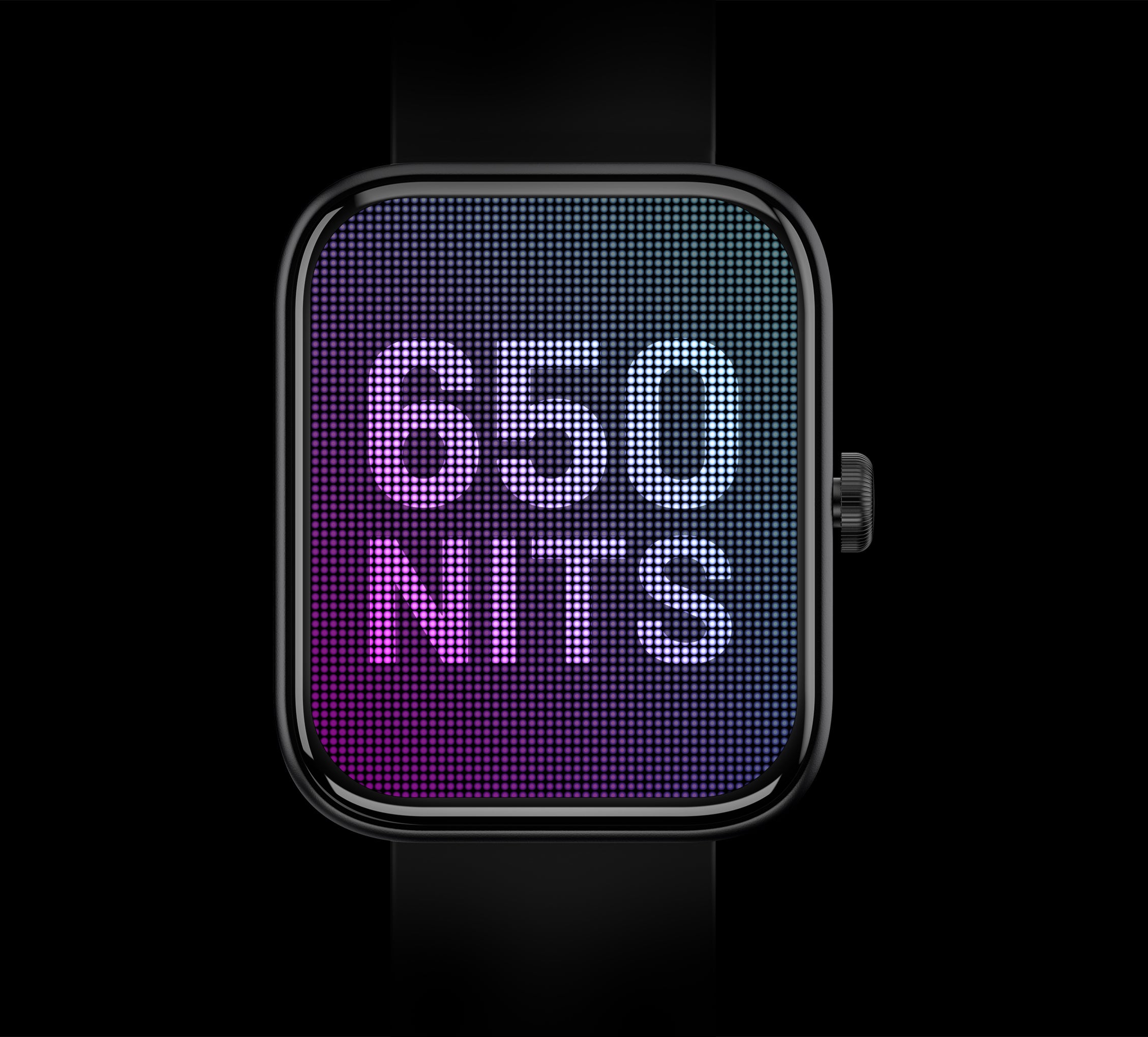 Brightest of them all.
It's bright and brilliant, Spectra series house a super lit 650 nits peak brightness ensuring an eye-pleasing visual every time you lift your wrist to see the watch.
Buds to your watch.
Up for a run? You can leave your phone behind this time! Connect your TWS or Neckband earphones to the Spectra Plus and enjoy music on the go with built-in music storage.
NOTE: Storage available only on Spectra Plus model.
Store music on watch
The Ignite Spectra Plus comes with massive built-in storage that can easily load up to 150 songs on your watch. Additionally, the built-in speakers deliver great sound quality with 24 Bit Hi-Fi Audio Processing.
NOTE: Storage available only on Spectra Plus model.
We bring calling to your watch.
Ignite Spectra series come with Bluetooth calling, i.e., you can now answer, reject, speak and even dial calls from the watch without needing to reach out to your phone.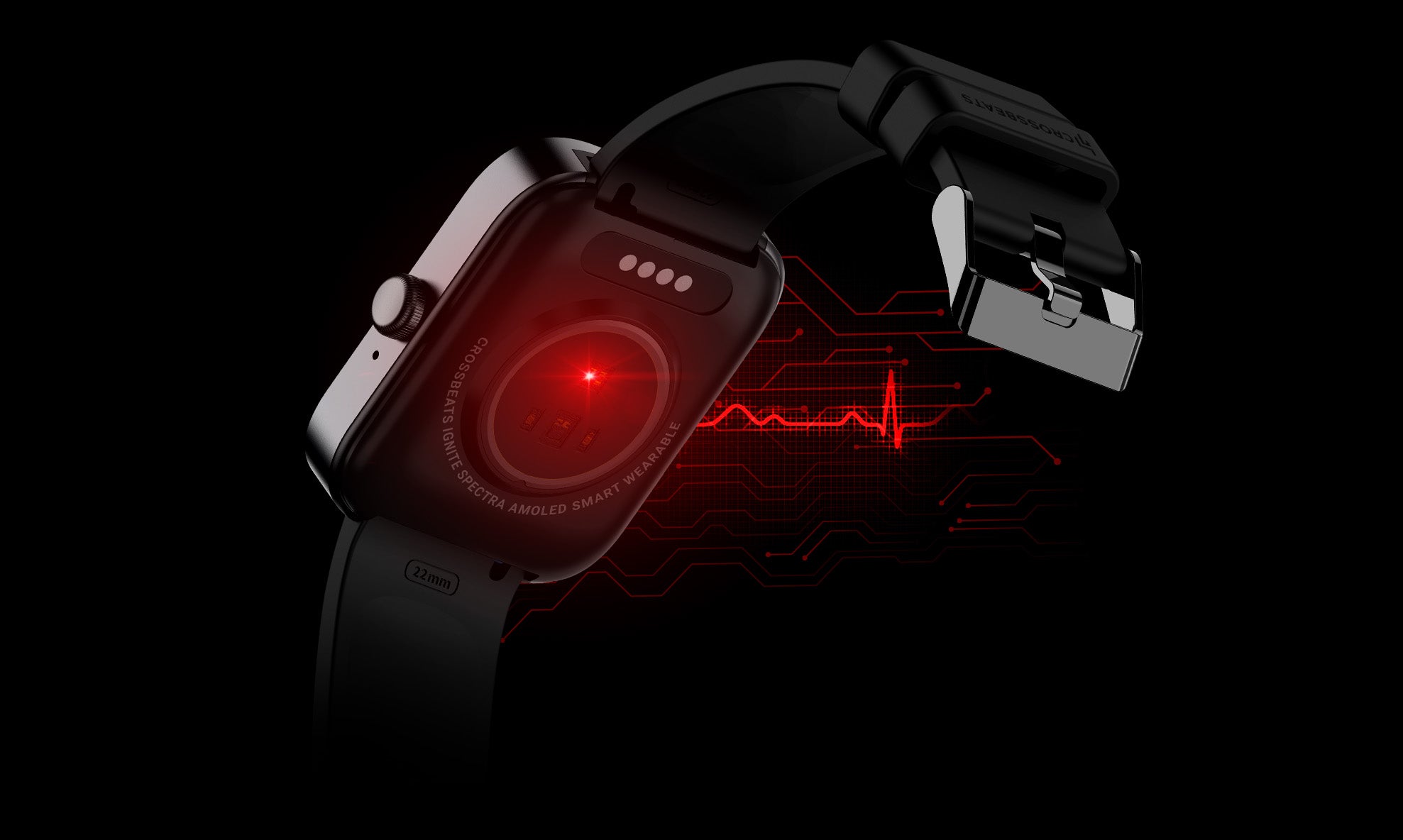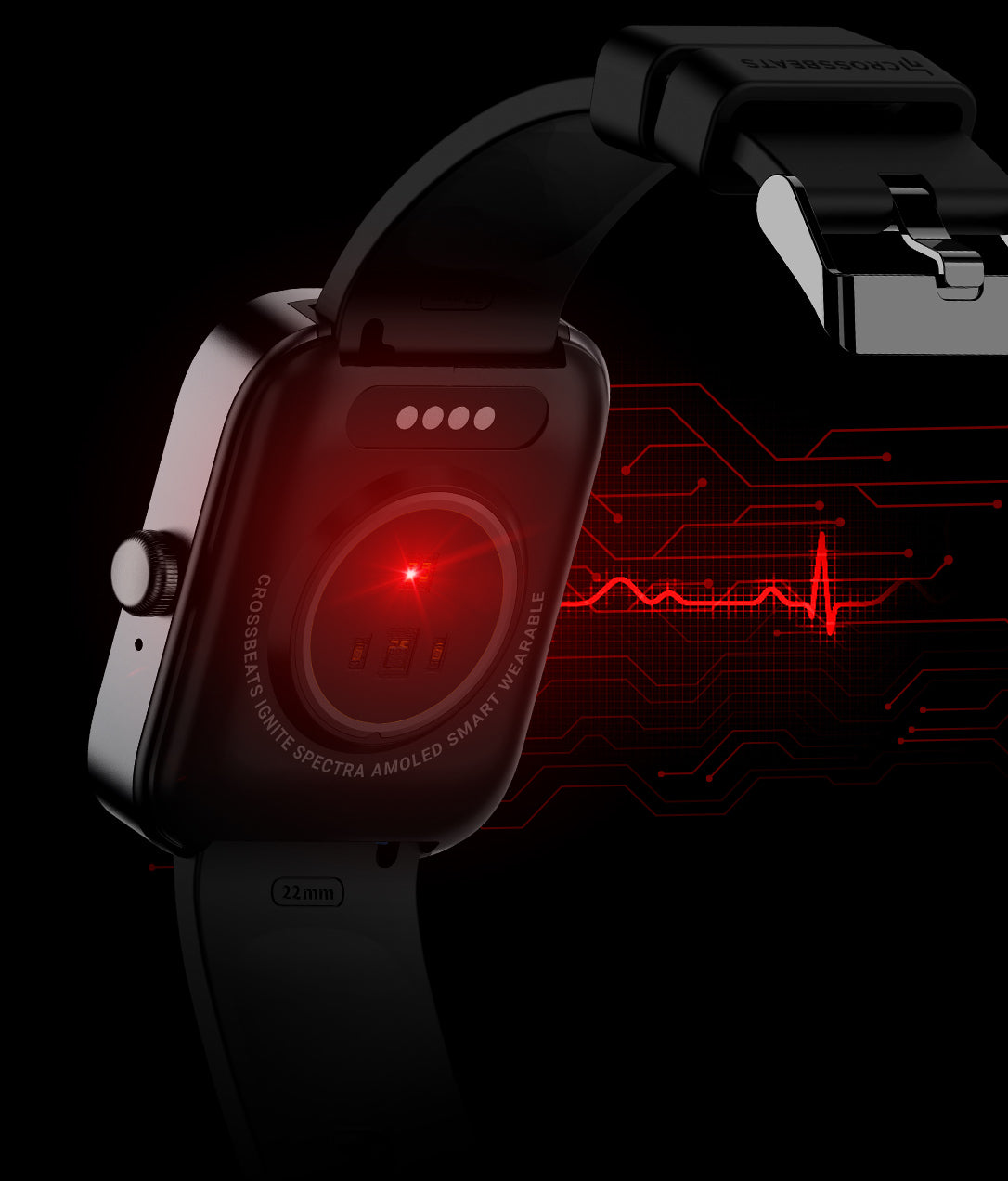 AI-enabled Health Metrics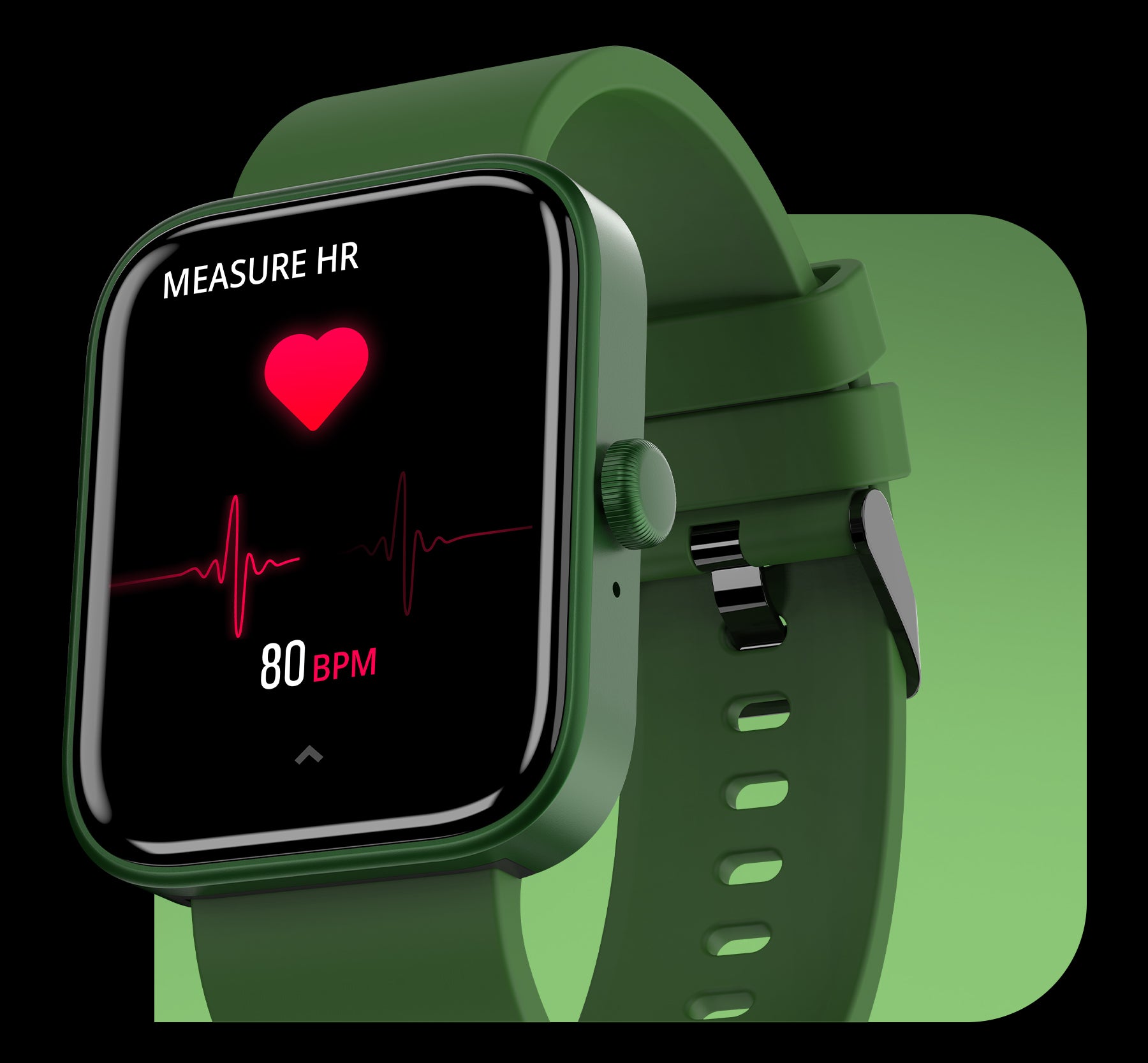 Heart rate
Powered by frequency tracking and dynamic rhythm adaptation, the Heart Rate readings on the Spectra series are 97% accurate. You also get a data log for 24 hours.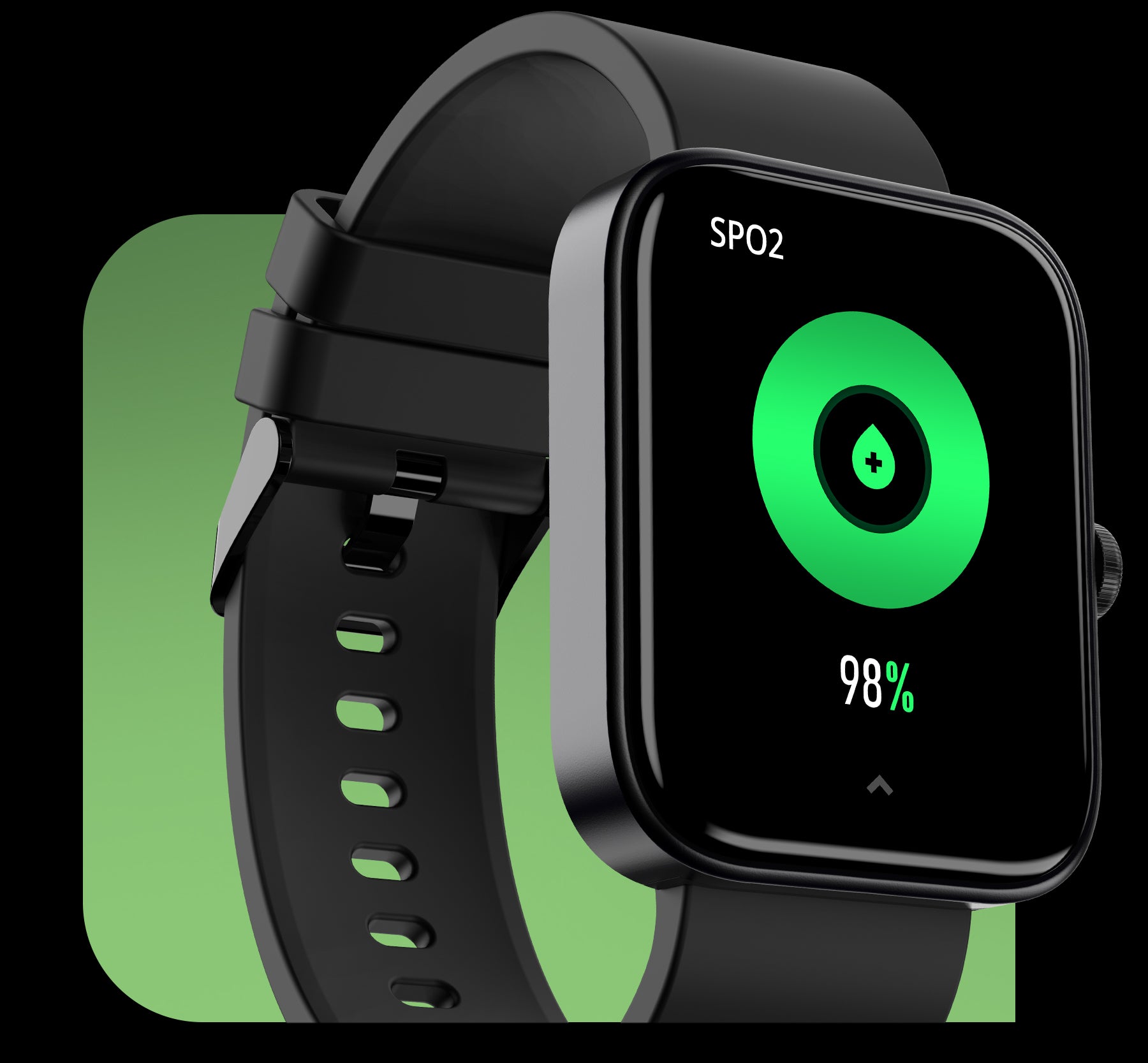 Blood oxygen
Monitor your blood oxygen levels at all times despite your busy schedule. You are just a swipe and tap away from upkeeping your health.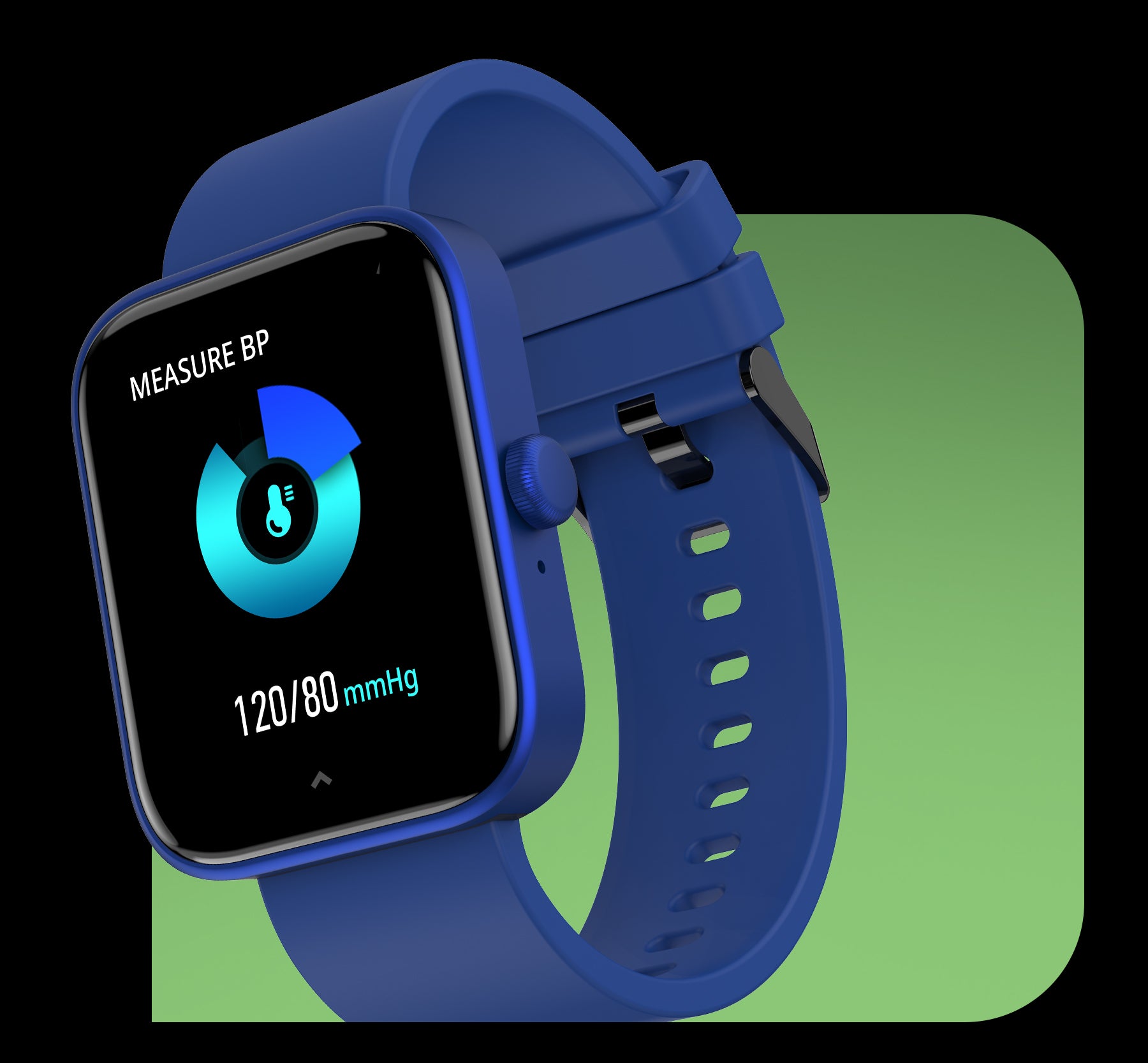 Blood pressure
Your temperaments can change but we'll keep a track of them for 7 days. Track your blood pressure levels right from your wrist using advanced motion tracking sensors.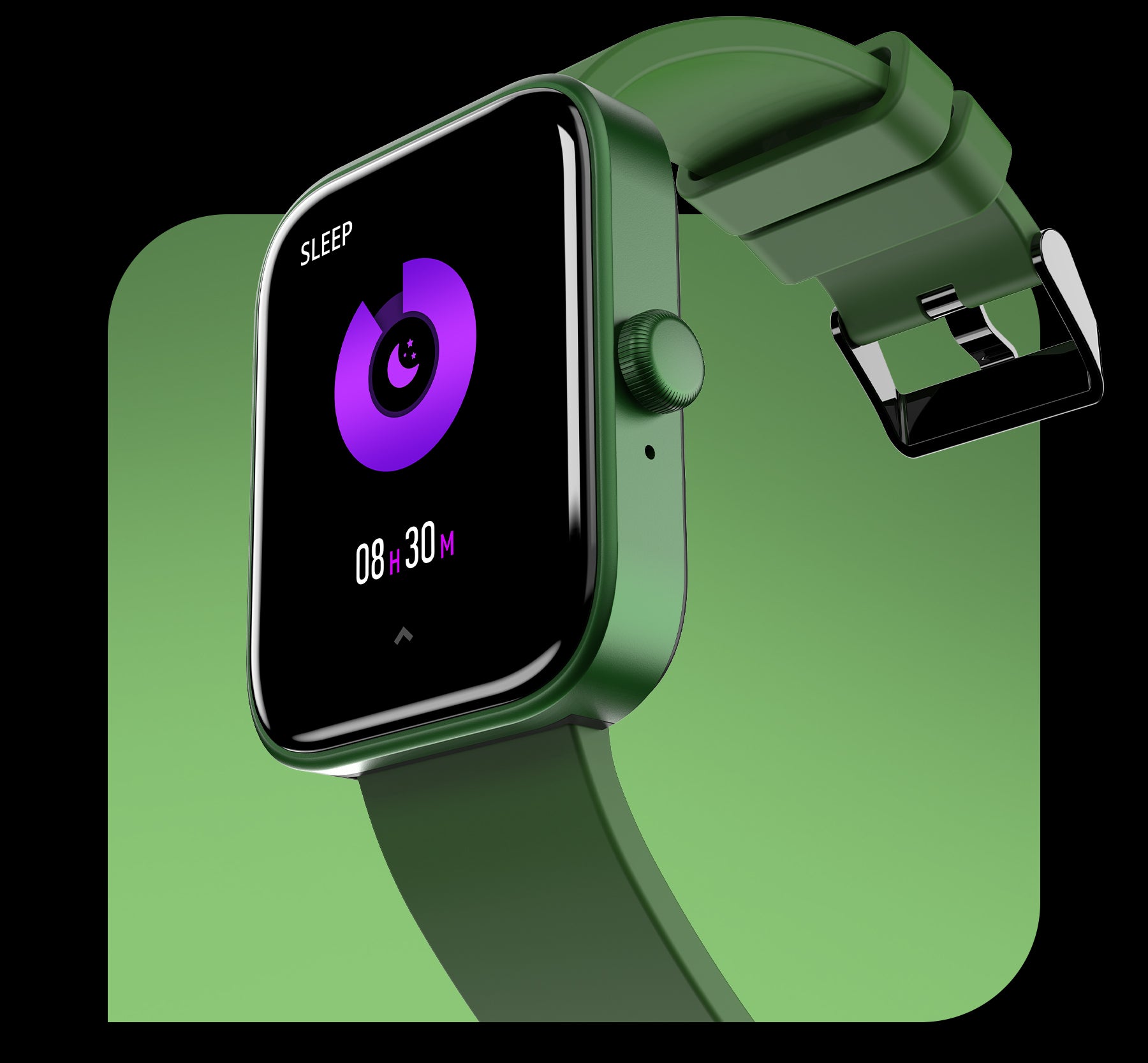 Sleep tracking
A good night's sleep is a dire necessity, so strap your watch on and go to bed, and the watch will tell you how well you slept. Spectra also stores sleep data for 7 days.
Breath training
Spectra can be your perfect meditation partner in the middle of a busy working day or a hectic schedule. Just swipe in for some breath training from time to time.
Women's health
Enable women's health from the phone application to use it. Menstrual tracking helps keep a note of your period cycles amidst your busy schedules.
Watch your exercise
Donning a fantastic UI over the multisport tab, the Spectra series showcases even the minute details of your workout sessions enabling you to progress efficiently.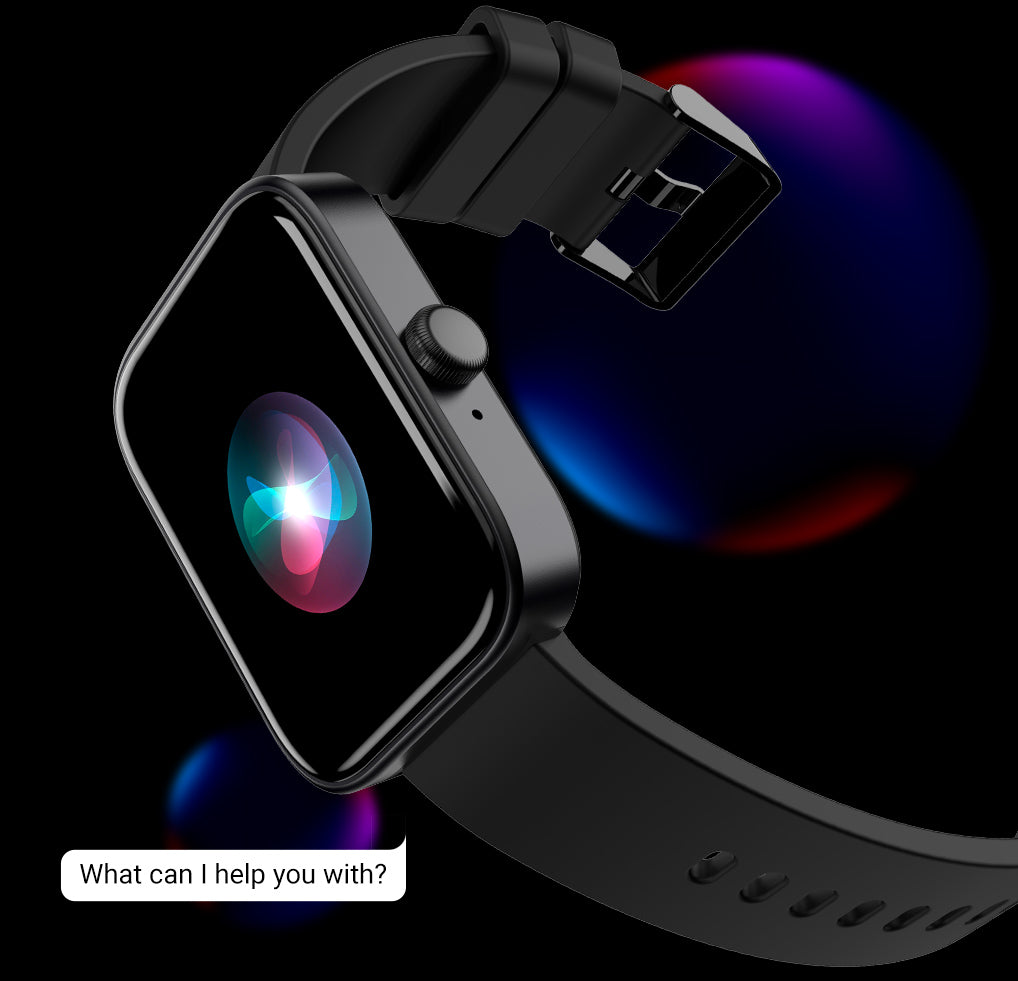 AI Health Tracking
Ignite S3 Max comes with round the clock HR monitor, BP tracker and SpO2 level reader. It is also equipped to analyse your sleep patterns and determine how well you snoozed!
Works like a horse
Achieve more than planned with the Ignite Spectra series powered by SnapChargeTM technology. A large 300mAh battery throws enough power for today, tomorrow, and beyond.
*NOTE: Battery life may vary depending on usage pattern.

Typical use
Up to 10 days
With BT Calling
Up to 3 days

Standby time
Up to 20 days
Charging time
Up to 2 hours
Splash Ready
Dunk, wash, or an accidental water splash, Spectra can take it all. IP68 rated, these watches are water and dust resistant.
NOTE: Protected for up to 1.5mtr or immersion for up to 30 minutes. This includes splashing from showers or any accidental dunks in water. Cannot be used for swimming or while taking a shower.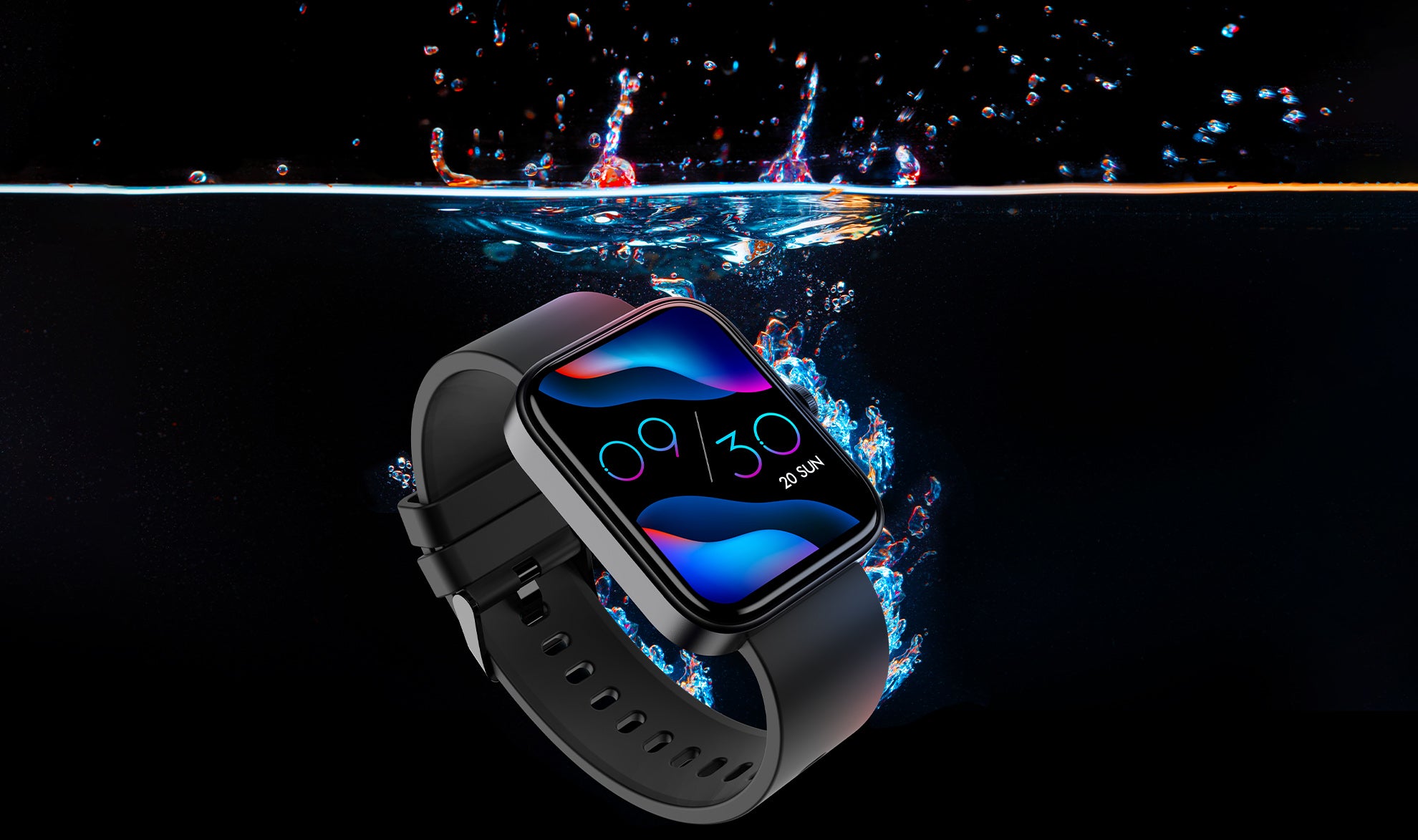 We'll take care.
Register your smartwatch on the Crossbeats website within 10 days of purchase and avail free 12 months limited warranty.
Product Dimensions
4.6x3.78x1.15 cms

Mounting Hardware
Aluminium Alloy

Material
Aluminium Alloy

Product Weight
47 gms

IP rating
IP68 Water-Resistant
Compatibility
iOS9 & above | Android 4.4 & above
Screen
Super Retina AMOLED

Color
99.5% wide color gamut

Brightness
650 nits

Size
46.4 (1.83")

Resolution
368x448

Watch faces
200+ & Customizable

Dual theme
Yes
Heart rate
Yes

Accelerometer
Yes

SpO2
Yes

BP
Yes

Multi-motion activity
Yes
Battery description
Lithium-Ion Polymer

Battery Capacity
300mAh

Battery Included
Yes

Battery Required
Rechargeable batteries included

Connector type
Magnetic pin

Typical Use
Up to 10 days

With Bluetooth calling
Up to 7 days

Standby time
Up to 30 Days

Charging time
Up to 90 mins
Heart Rate

Blood Pressure

SpO2

Pedometer

Breath Training

Sleep Tracking

Women's Health
Notifications Weather

AI Voice assistant

Theatre mode

Camera

Timer

Alarm

Stopwatch

Vibration mode

Calculator

Flashlight
Local music storage – Up to 150 songs* TWS Connection*
*Available only on Ignite Spectra Plus smartwatch
Brand
CROSSBEATS

Manufacturer
SBT Digital

Model Name
SPECTRA

Model Year
2022

Country of Origin
PRC

Generic name
Ignite Spectra Series
In-box items
1 X Ignite Spectra Smartwatch
1 X Strap
1 X Quick Start Guide
1 X Warranty Card
1 X User Manual
1 X Charging Cable
Download User Manual
• Does the Spectra Series have a full-touch display?
Yes, the Spectra Series have a full-touch Super Retina AMOLED display.

• Are the Spectra Series metal built?
Yes, the Spectra Series possesses a full metal casing to protect them from accidental falls.

• Are the Spectra Series waterproof?
The Spectra Series smartwatches are water-resistant with an IP68 rating. You can wash your hands or even go out in the rain.
• Can Ignite Spectra Plus smartwatch store and play music?
Up to 150 songs can be stored on the Spectra Plus

• Can I connect my earbuds to Ignite Spectra Plus smartwatch?
Yes, you can connect your TWS Earbuds/Neckband to the Ignite Spectra Plus Smartwatch, and listen to songs through them.
• What is the battery backup on the Spectra Series when using voice calls?
When using the voice calling option, you will get up to 1-2 days of battery life.

• How long does it take to fully charge the smartwatch?
Up to 90 minutes.

• How to check the available battery percentage of the smartwatch?
You can either check the smart app or you can check the available charge percentage on the smartwatch display itself.
• Which smart app should I connect to?
You need the CB-Xplore or DaFit smart app to connect your smartwatch with your smartphone.

• Can I use 3rd party apps like Apple health and google fit?
Yes, you can use.
• How to activate the calling feature on the Ignite Spectra Plus smartwatch?
First go to the CB-Xplore application, click on Add Device and select CB-SPECTRA+ and click on pair. On the watch, enable the Bluetooth calling icon and then go to the phone's Bluetooth list and search for Audio_SPECTRA+ and connect. Now you will be able to answer voice calls via the watch itself.

• How to activate the calling feature on the Ignite Spectra smartwatch?First go to the CB-Xplore application, click on Add Device and select CB-SPECTRA and click on pair. On the watch, enable the Bluetooth calling icon and then go to the phone's Bluetooth list and search for Audio_SPECTRA and connect. Now you will be able to answer voice calls via the watch itself.

• Can I talk directly from the watch?
Yes you can, the smartwatch has an in-built speaker and mic setup.
• Should I sync the data manually from the watch to the smartphone?
No, if the smartwatch and the smartphone are connected via the CB-Xplore or DaFit app, then it will automatically collect data.
• What all alerts and notifications will be displayed on the smartwatch?
WhatsApp, Facebook, Email, Reminders, Call alerts, and other 3rd party application alerts.
• What are the health applications available on the Spectra Series?
Blood oxygen (SpO2), HR, BP, Sleep, pedometer, and Breathe training.
• Can I connect my Spectra smartwatch with my iPhone?
Yes you can, using the CB-Xplore or DaFit app, you can easily connect the Spectra smartwatch with your iPhone.
• Do I get extra straps with the smartwatch?
No, there will not be any additional straps with the Spectra Series smartwatches.

• Can I swap the straps?
Yes, you can change/customize the straps of the Spectra Series with similar-sized straps.

• Does Crossbeats have new straps for Spectra Series that can be purchased?
No, currently new strap options are not available. We will be upgrading in future.
• How many months warranty does Crossbeats offer?
6 months of limited warranty and additional 6 months upon product registration on the website.
BACK TO TOP