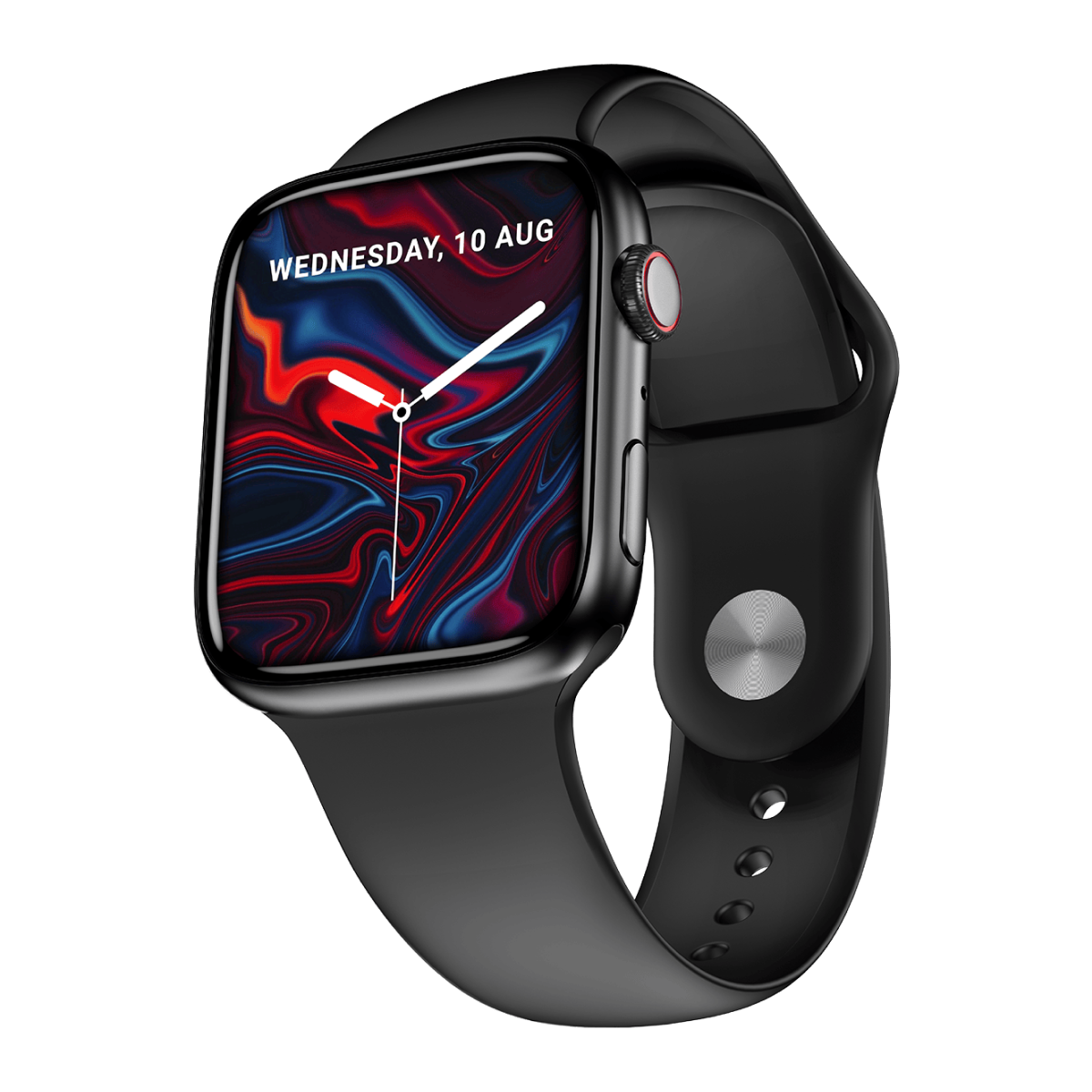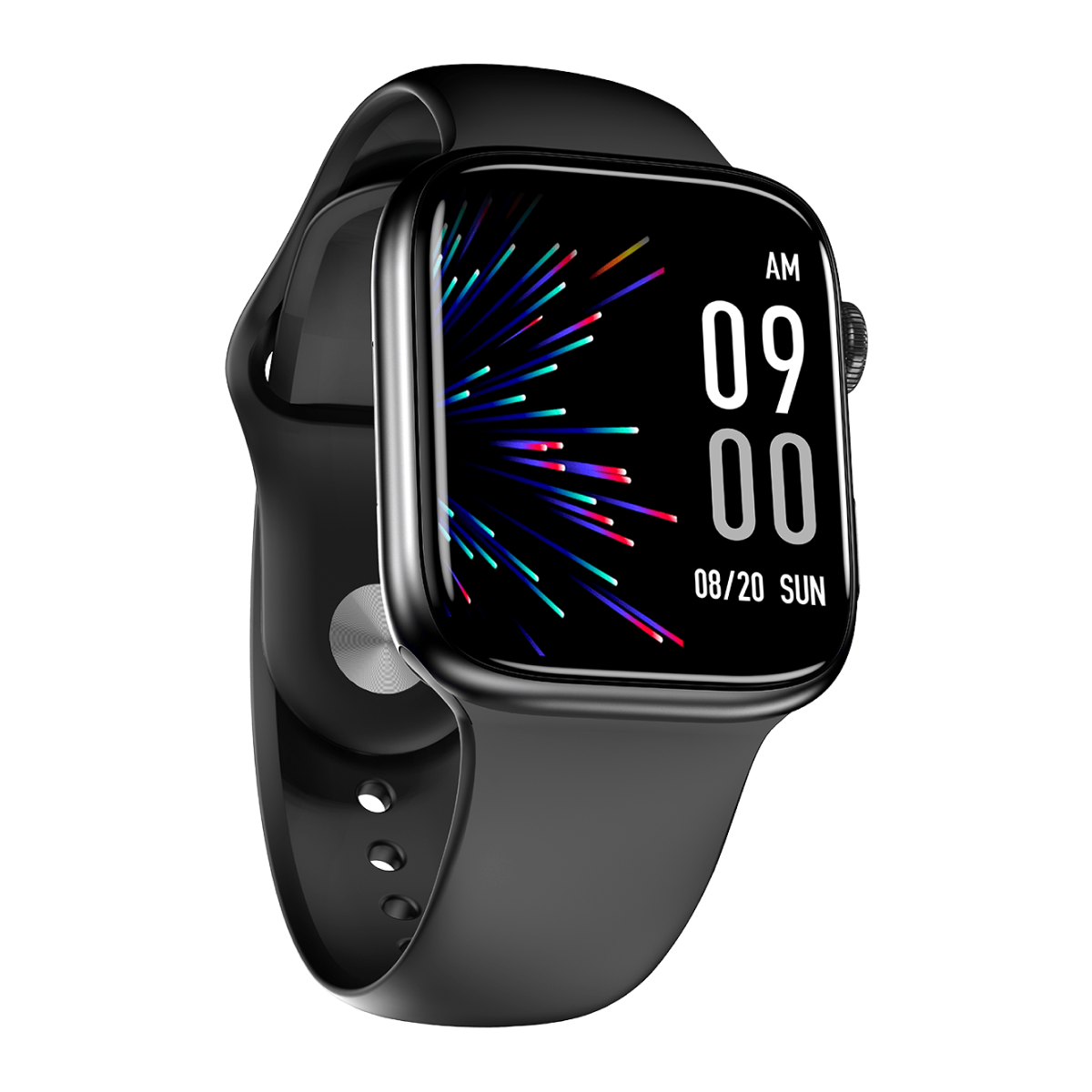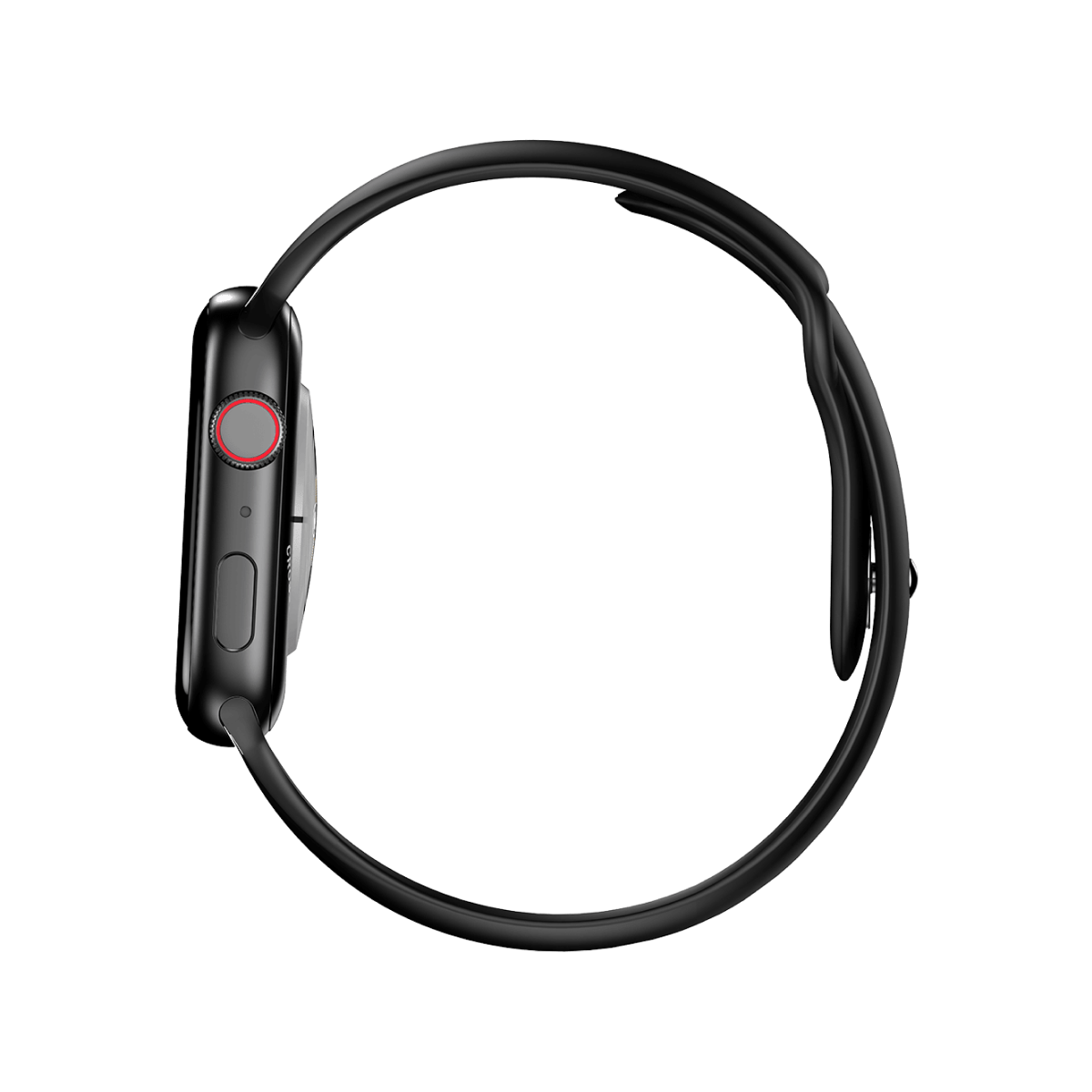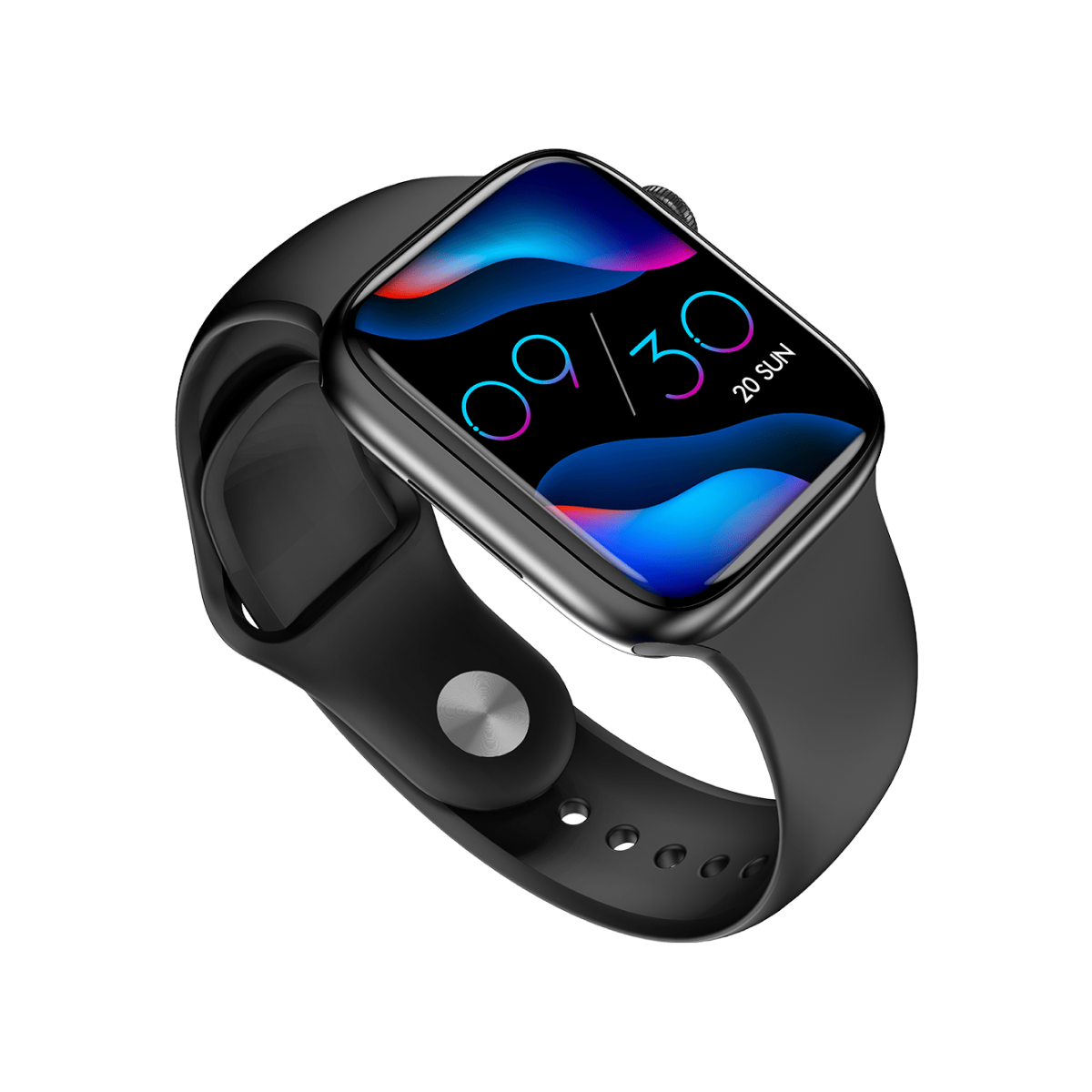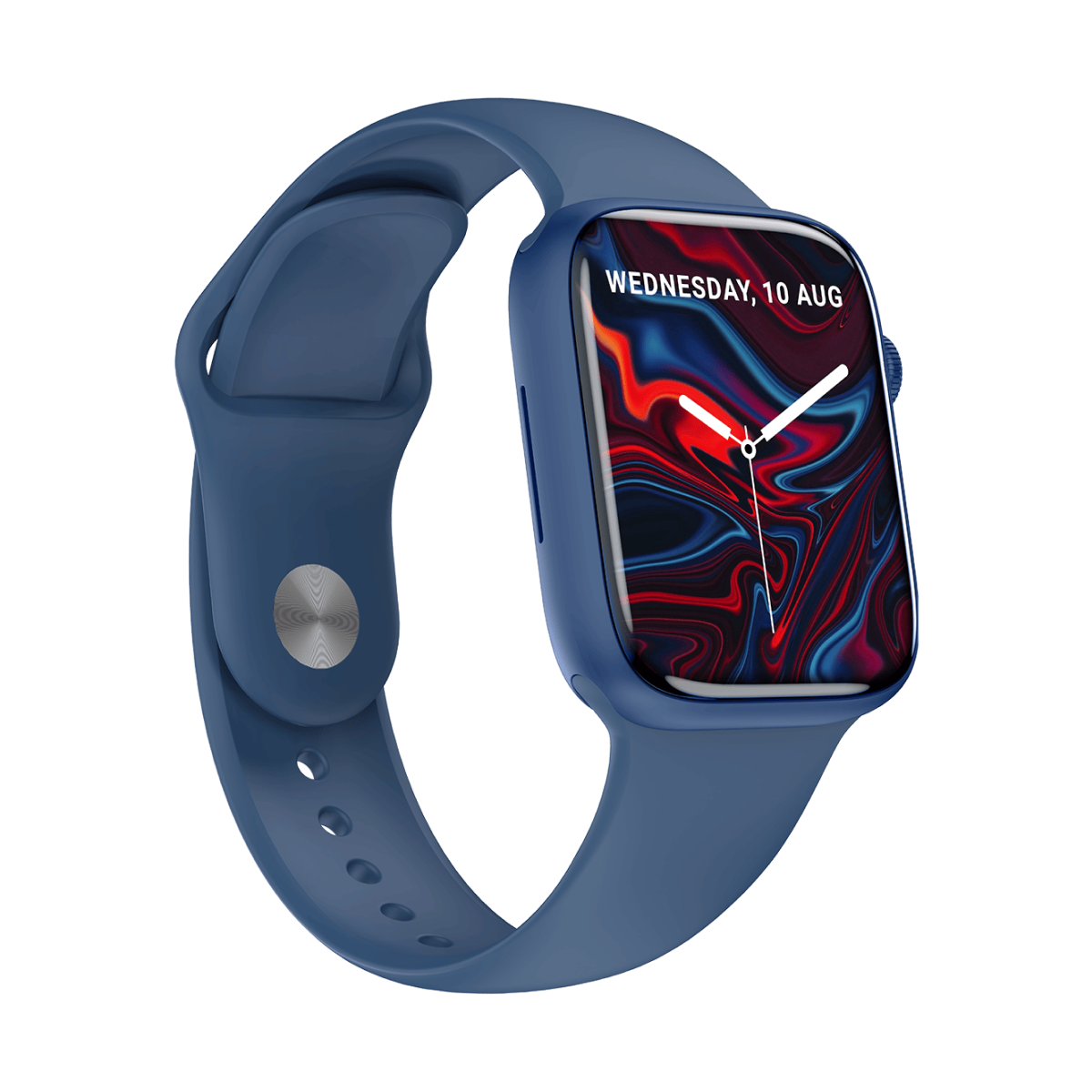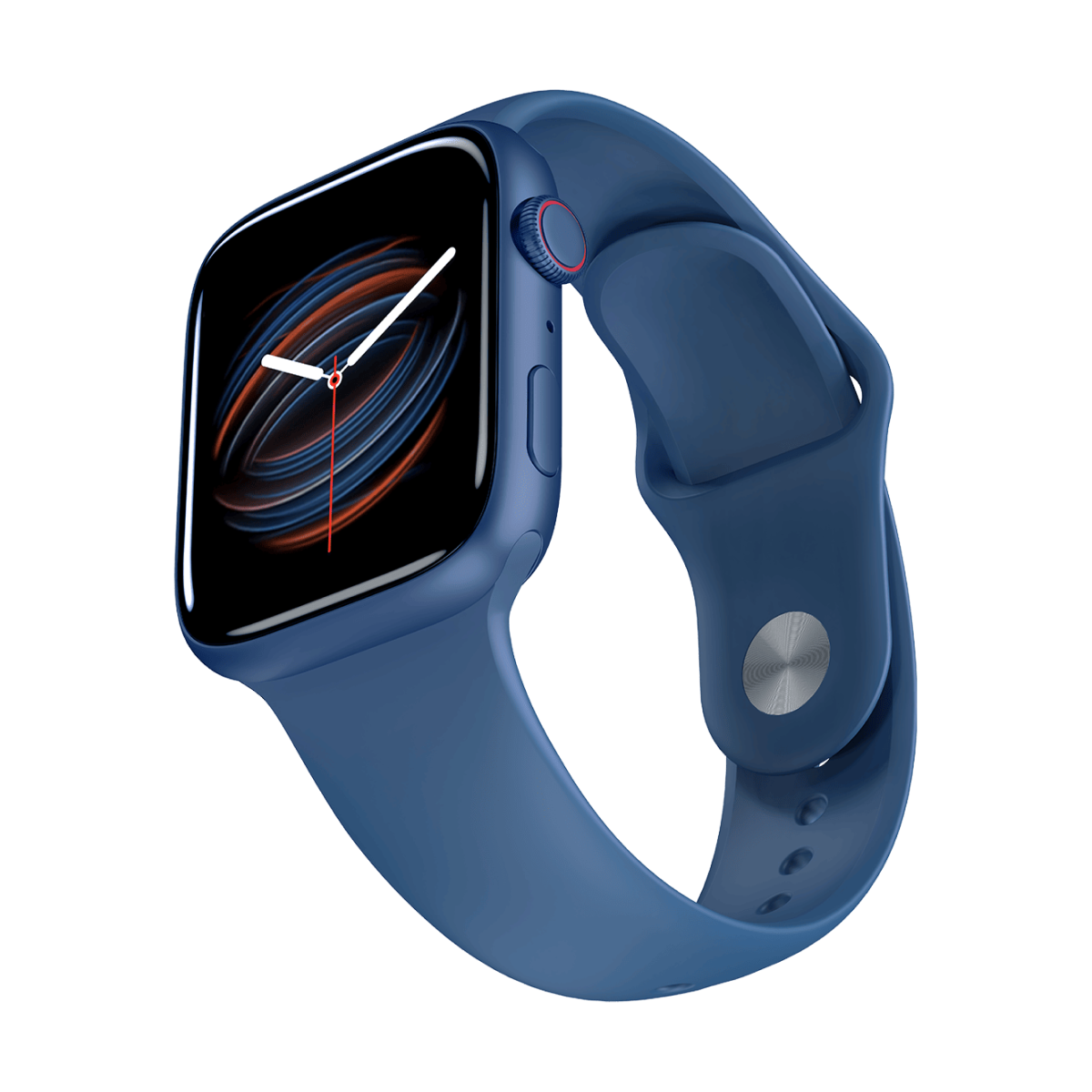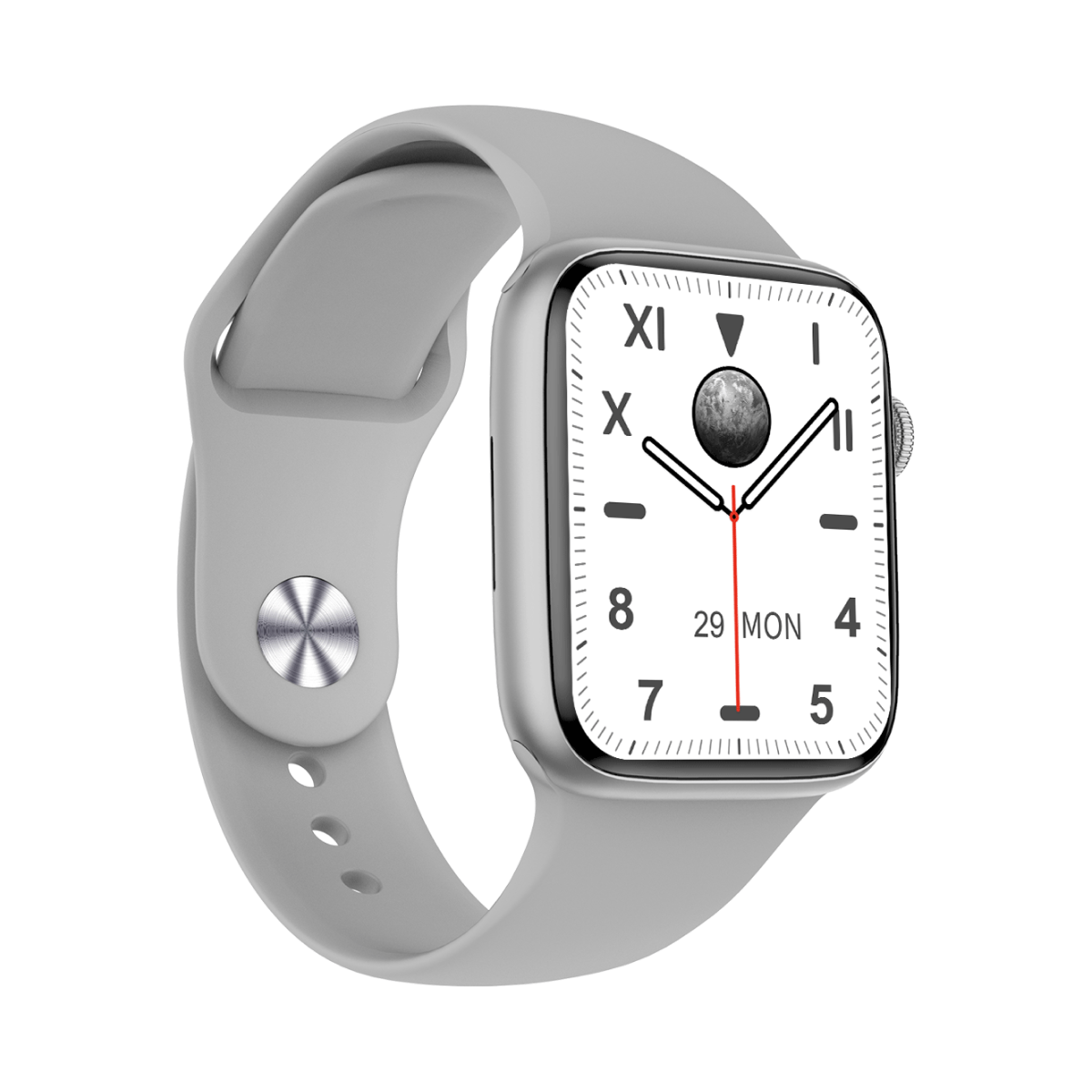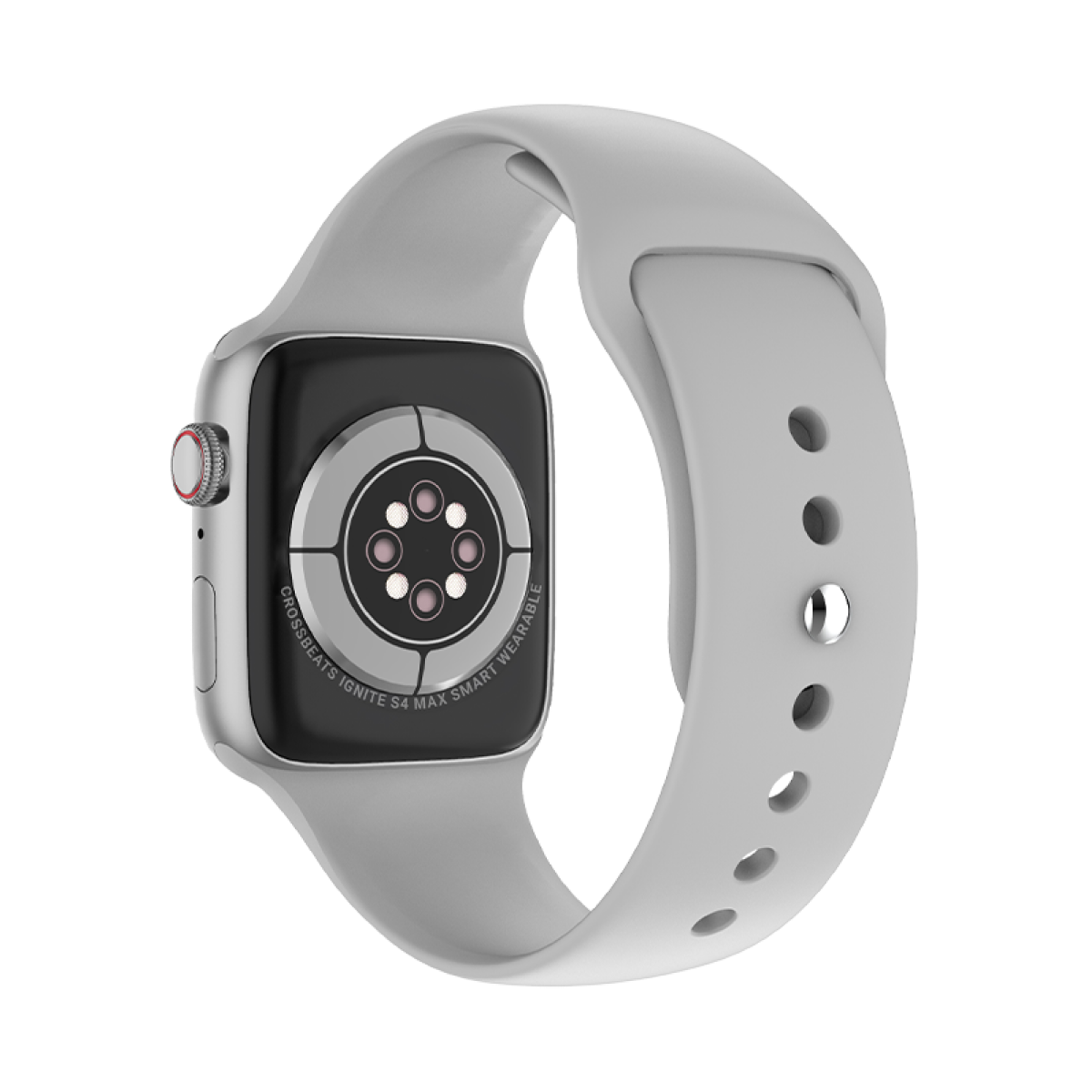 Ignite S4 Max
---
Large screen? How about we go Maximum? With a 1.9" bezel-less edge-to-edge display, powered by UHD on our TrueHueTM technology, this is a display that will prove TV's wrong. Rotating crown, always on display, real-time health tracking, BT calling, and also the Wireless Charging...everything loaded but only better - this is Ignite S4 Max for you!
Free shipping
Easy Replacement

Secure payment
1 Year warranty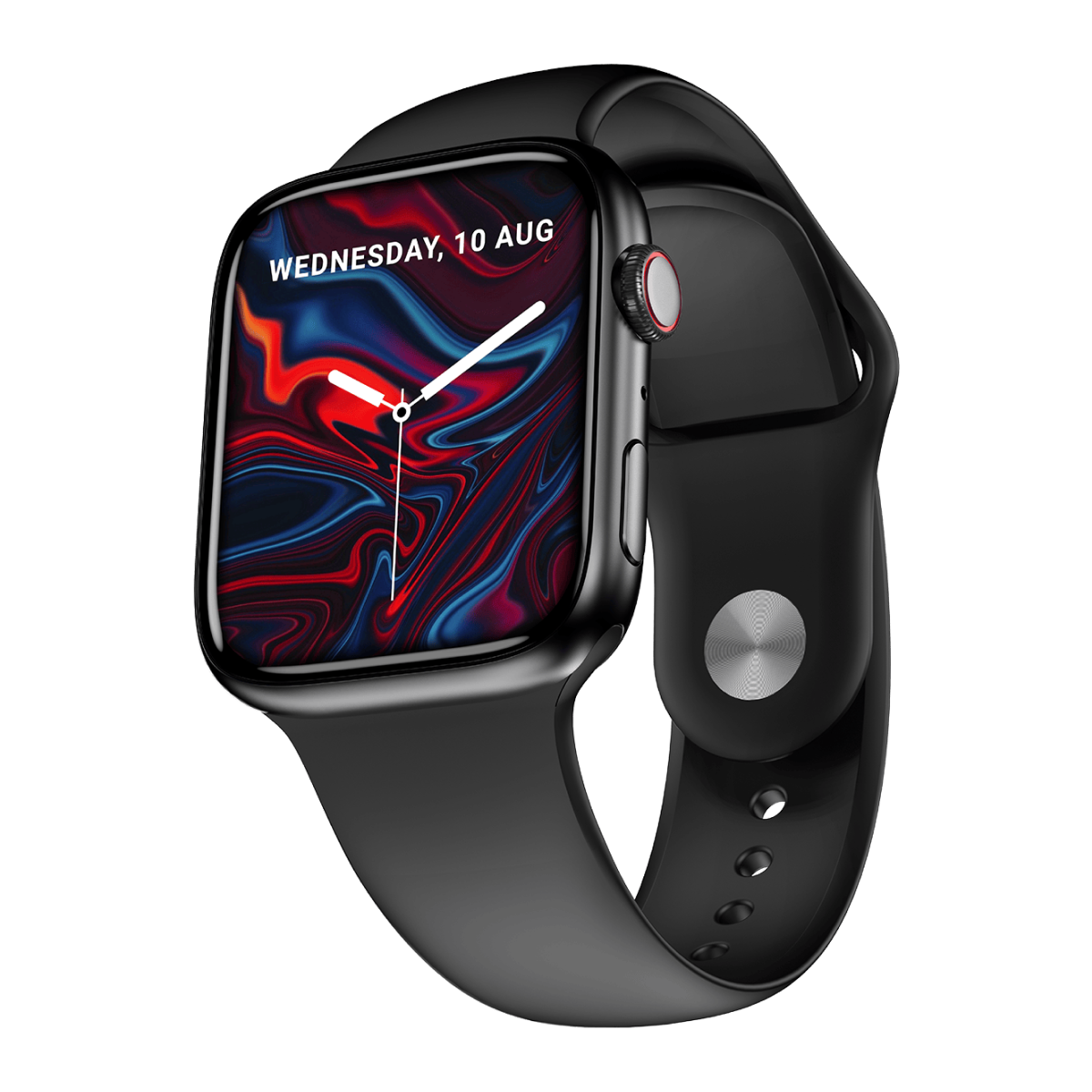 Segment's largest no-bezel display.
Unlock a screen with no boundaries! With an Edge-to-Edge No Bezel display of a whopping 1.9", and a crystal-clear resolution of 320*385 pixels, treat your eyes only to the best!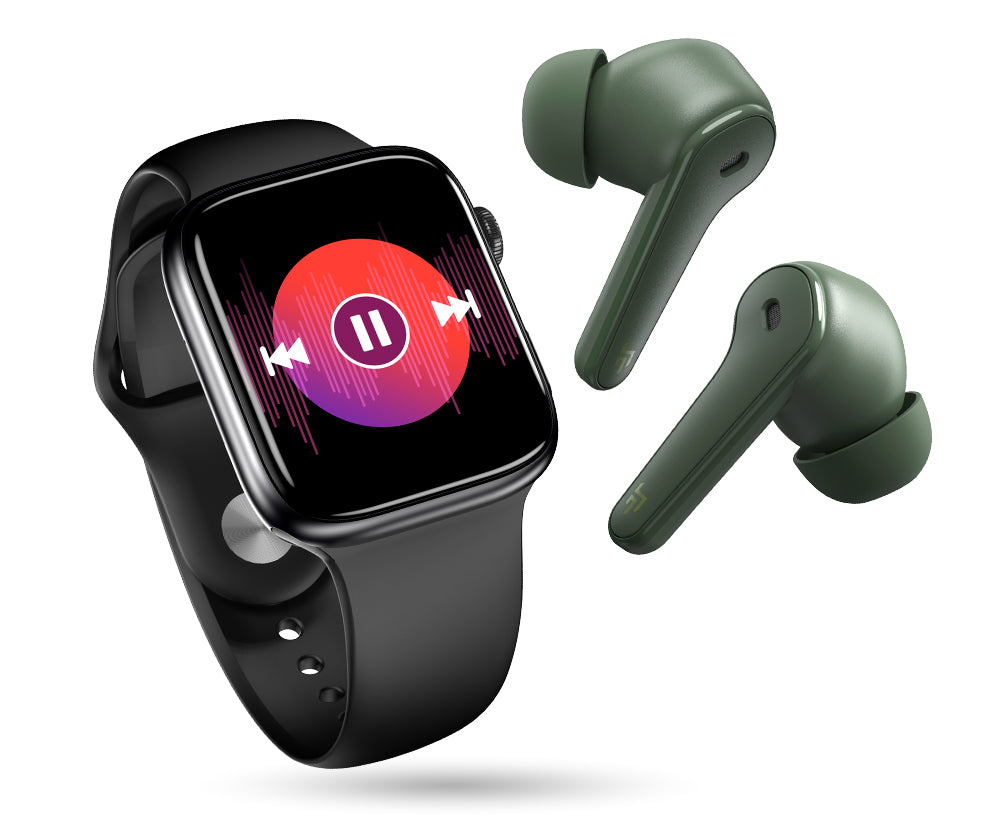 Phone - watch - buds
Control music at ease.
Stay in charge of your music right from your wrist! With a direct connection to your TWS or neckband, now you can skip, pause and play songs through the ease of your smartwatch!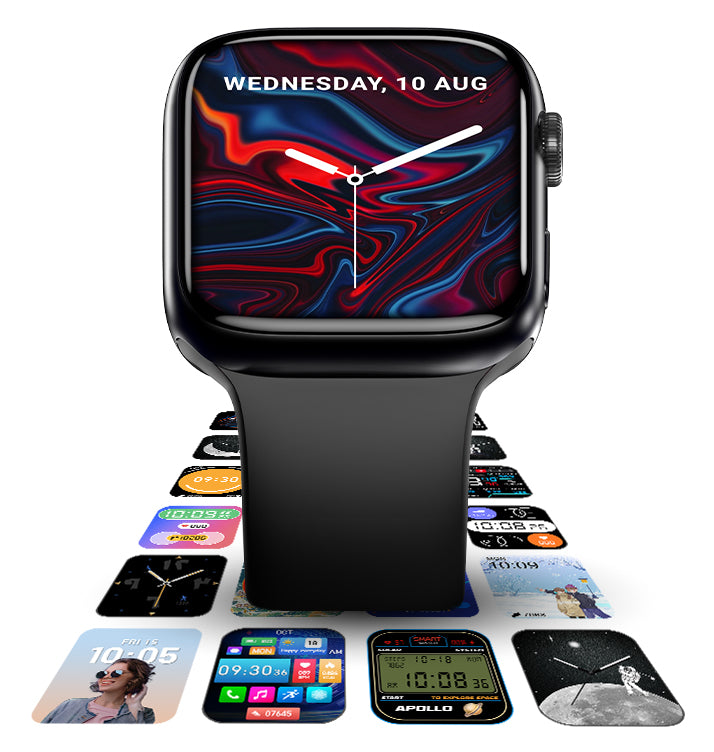 500+ watch faces
Your mood, your choice
We've got a watch face to match every fit of yours! With over 500+ watch faces you are guaranteed to find your vogue!
Surf refreshed with 11 menu UI styles.
Don't just change the watch faces, now you can even change the Menu styles to suit your surfing mood.
No strings attached!
It's wireless and its fast! Ignite S4 Max is equipped with wireless charging backed by our advanced SnapCharge™ technology to enable fast charging. Clocks a full charge in 75 minutes.
Note: The Wireless charging on the S4 Max is compatible only with the charger that comes along with the product in the box.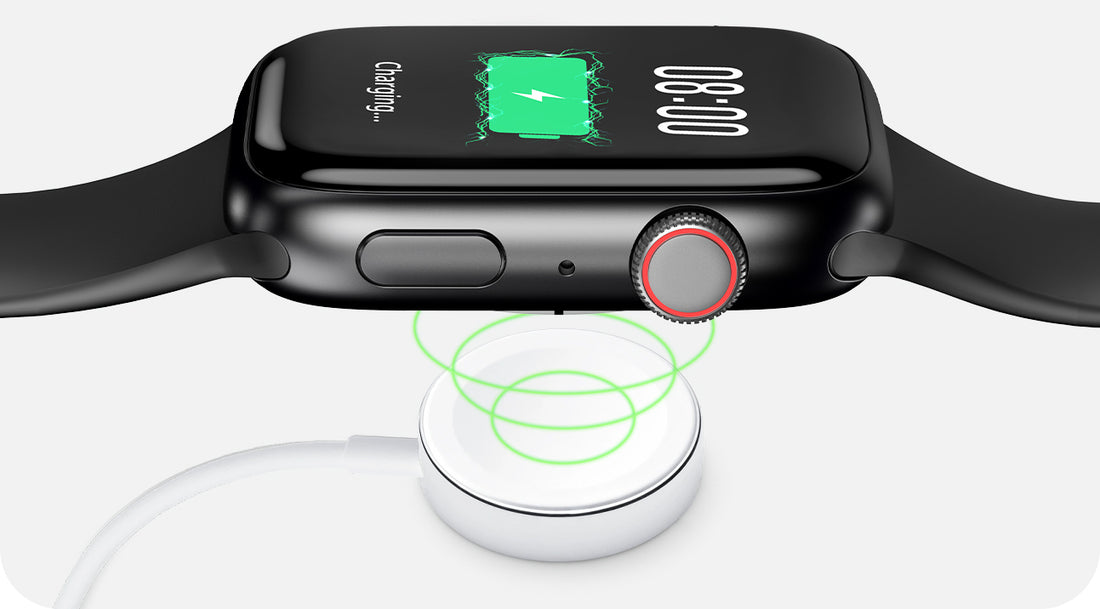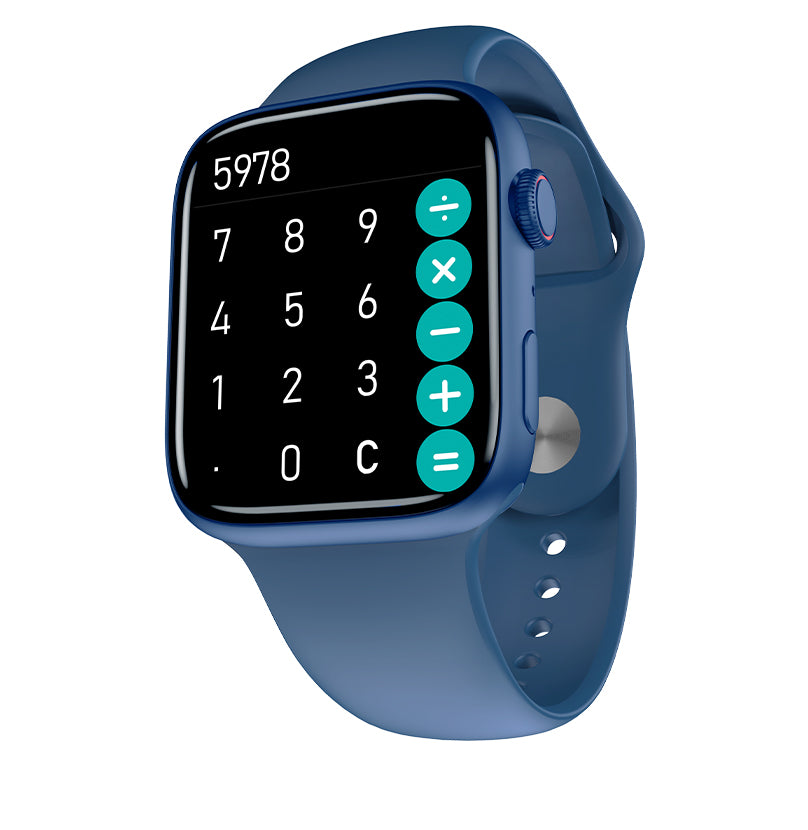 Easy access calculator
Always on display
Watch out for the display that stays on for you even when the screen is off. View time without the need for raising your arm with fancy AOD screens.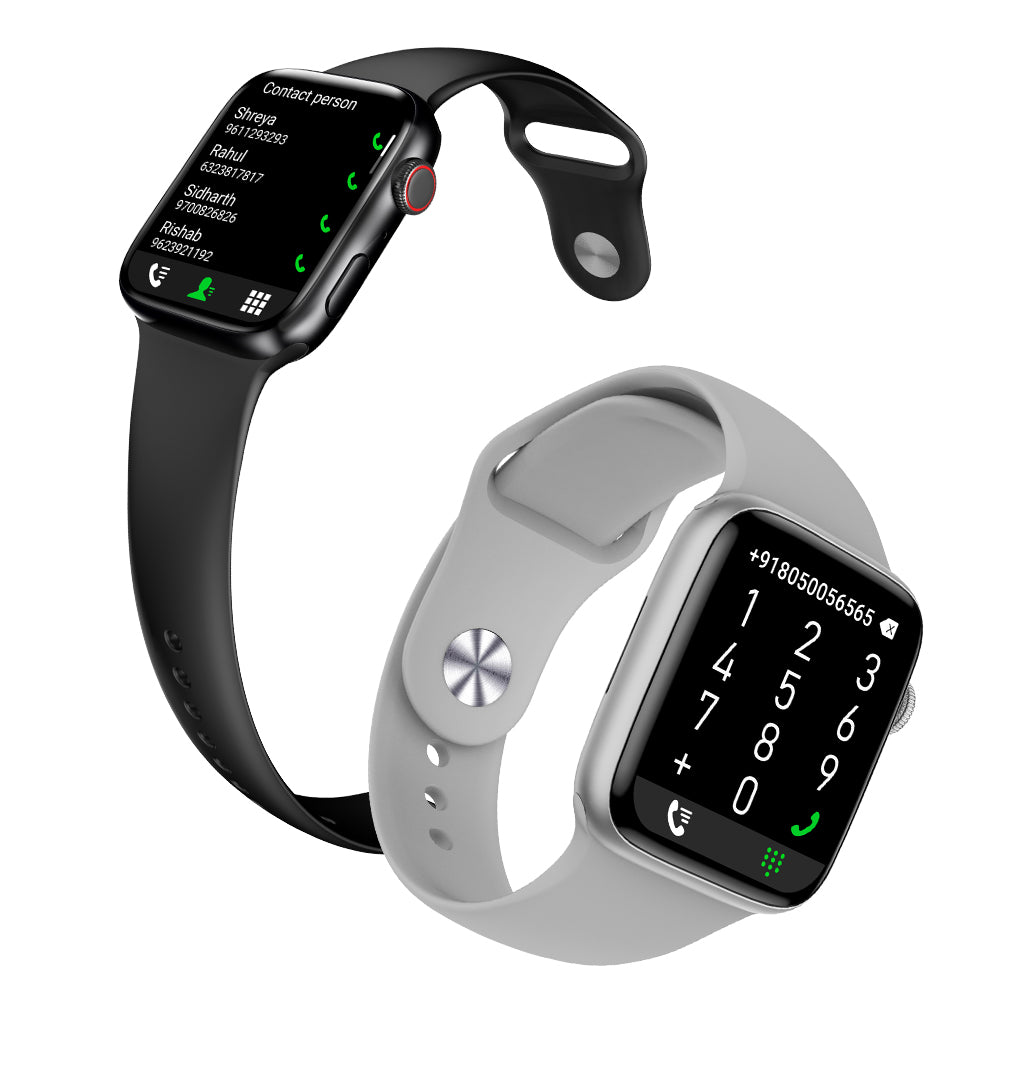 Pick every call.
Phone calls have become as easy as just a tap on the wrist! With a 2W Dynamic speaker, powerful AI ENC microphone backed by ClearComm™, and an updated 5.1 Bluetooth version equipped with Bluetooth Low Energy technology, Ignite Spectra Max consumes less and delivers more!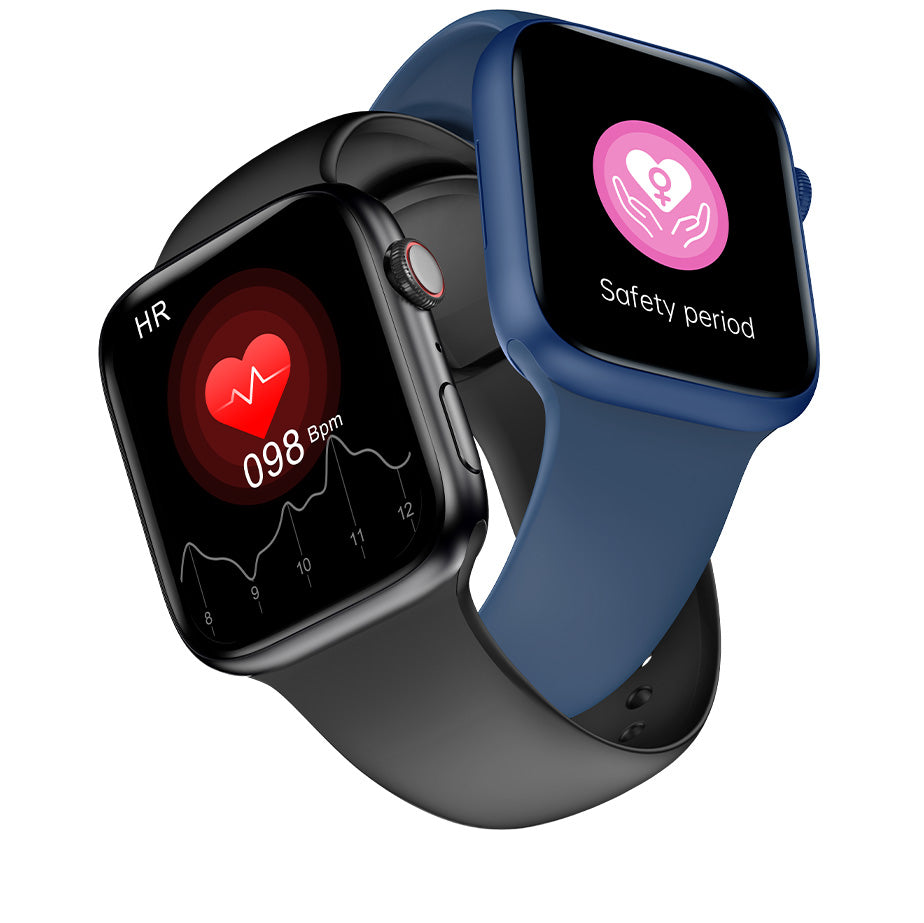 AI health tracking
Too busy to manage your health? We got you! Ignite S4 Max is equipped with the most advanced AI health sensors to monitor dynamic aspects of your everyday vitals and instantly generate reports for the same.
Typical use
Up to 7 days

Standby time
15 days
With BT calling and Always on
Up to 2 days
We'll take care.
Register your smartwatch on the Crossbeats website within 10 days of purchase and avail free 12 months limited warranty.
Product Dimensions
4.5x3.8x1.08 cms

Mounting Hardware
Premium Metal built

Material
Premium Metal

Product Weight
35.5 gms

IP rating
IP68 Water-Resistant
Compatibility
iOS9 & above | Android 4.4 & above
Screen
UHD TrueHUE™ display

Color
32-Bit Color

Brightness
600 nits

Size
1.9" Edge-to-edge

Resolution
320*385

Watch faces
500+ & Customizable

11 Menu UI themes
Yes
Heart rate
Yes

Accelerometer
Yes

SpO2
Yes

BP
Yes

Multi-motion activity
Yes
Battery description
Lithium-Ion Polymer

Battery Capacity
280mAh

Battery Included
Yes

Battery Required
Rechargeable batteries included

Connector type
Magnetic pin

Typical Use
Up to 7 days

With Calling and Always on
Up to 2 days

Standby time
Up to 15 Days

Charging time
Up to 75 mins
Heart Rate

Blood Pressure

SpO2

Pedometer

Sleep Tracking

Women's health
1.9" Edge-to-Edge

UHD TrueHueTM display

Wireless Charging with SnapChargeTM

Always-On enabl1.9" Edge-to-Edge

UHD TrueHueTM display

Wireless Charging with SnapChargeTM

Always-On enabled

Password locked

Password lock
Password lock

Always-on Display

Split-screen

Notifications

Weather

AI Voice assistant

Theatre mode

Camera

Timer

Alarm

Stopwatch

Vibration mode

Calculator

Flashlight
Brand
CROSSBEATS

Manufacturer
SBT Digital

Model Name
CB-NGL-WATCH56

Model Year
2022

Country of Origin
PRC

Generic name
Ignite S4 Max
In-box items
1 X Ignite S4 Max Smartwatch
1 X Strap
1 X Quick Start Guide
1 X Warranty Card
1 X User Manual
1 X Charging Cable
Download User Manual
• Does the Ignite S4 Max have a full-touch display?
Yes, the Ignite S4 Max has a 1.9" Edge-to-edge UHD TrueHue™ display.

• Is the Ignite S4 Max metal built?
Yes, the Ignite S4 Max possesses a full metal casing to protect them from accidental falls.

• Is the Ignite S4 Max waterproof?
The Ignite S4 Max is water-resistant with an IP68 rating. You can wash your hands or even go out in the rain.
• What is the battery backup on the Ignite S4 Max when using voice calls?
When using the voice calling option, you will get up to 3 days of battery life.

• How long does it take to fully charge the smartwatch?
Up to 75 minutes.

• How to check the available battery percentage of the smartwatch?
You can either check the smart app or you can check the available charge percentage on the smartwatch display itself.
• Which smart app should I connect to?
You need the WearPro smart app to connect your smartwatch with your smartphone.

• Can I use 3rd party apps like Apple health and google fit?
Yes, you can use.
• How to activate the calling feature on the Ignite S4 Max smartwatch?
First go to the WearPro application, click on Search for bound devices and select S4 MAX and click on pair. On the watch, enable the Bluetooth calling icon and then go to the phone's Bluetooth list and search for S4 Max and connect. Now you will be able to answer voice calls via the watch itself.

• Can I talk directly from the watch?
Yes you can, the smartwatch has an in-built speaker and mic setup.
• Should I sync the data manually from the watch to the smartphone?
No, if the smartwatch and the smartphone are connected via the WearPro app, then it will automatically collect data.
• What all alerts and notifications will be displayed on the smartwatch?
WhatsApp, Facebook, Email, Reminders, Call alerts, and other 3rd party application alerts.
• What are the health applications available on the Ignite S4 Max?
Blood oxygen (SpO2), HR, BP, Sleep, and pedometer.
• Can I connect my Ignite S4 Max smartwatch with my iPhone?
Yes you can, using the WearPro app, you can easily connect the Ignite S4 Max smartwatch with your iPhone.
• Do I get extra straps with the smartwatch?
No, there will not be any additional straps with the Ignite S4 Max smartwatches.

• Can I swap the straps?
Yes, you can change/customize the straps of the Ignite S4 Max with similar-sized straps.

• Does Crossbeats have new straps for Ignite S4 Max that can be purchased?
No, currently new strap options are not available. We will be upgrading in the future.
• How many months warranty does Crossbeats offer?
6 months of limited warranty and additional 6 months upon product registration on the website.
BACK TO TOP