Nexus
Sale price

₹ 4,999
Regular price

₹ 12,999
(/)
Sale price

₹ 4,999
Regular price

₹ 12,999
(/)
Sale price

₹ 4,999
Regular price

₹ 12,999
(/)
Sale price

₹ 4,999
Regular price

₹ 12,999
(/)
Nexus
Introducing Crossbeats Nexus, our latest timepiece. Enabled with ChatGPT, Dynamic Island, E-Book reader and an impressive 2.1" AMOLED display, it's the smart companion you have been waiting for.
It pioneers ChatGPT, a groundbreaking feature making its Indian debut, enabling natural conversations. The 2.1" AMOLED display provides vibrant visuals, complemented by over 100 sports modes for precise activity tracking. Dynamic Island ensures a personalized interface, setting a new standard for customization. Health monitoring features, including heart rate tracking and sleep analysis, prioritize your well-being. Navigate with precision using in-app GPS, seamlessly integrated for active lifestyles.
Immerse yourself in a vivid visual experience, stay active with comprehensive sports tracking, and prioritize well-being with health monitoring. Welcome to the future – where cutting-edge features converge seamlessly on your wrist. Embrace ChatGPT, Dynamic Island, an impressive 2.1" AMOLED display, 100+ sports modes, and health monitors, setting the Crossbeats Nexus apart as a trailblazer in smartwatch innovation.
---
Easy Replacement
Secure Payment
1 Year Warranty
Free Shipping
Nexus
Sale price

₹ 4,999
Regular price

₹ 12,999
(/)
Powered by ChatGPT*
Ask questions, pass on commands, do more than what Siri or OK Google can do with the most advanced AI on your wrist.
NOTE: ChatGPT is subjected to internet connectivity. Stronger the connection, better the response time.
Bringing you the Dynamic Island
Nexus is nothing less than a phone on your wrist, even better way to view your notifications in style…on the go.
Read from your wrist.
Nexus has the E-book feature built-in that let's you read your favorites on the watch from anywhere
In-App GPS with Dynamic Route Tracking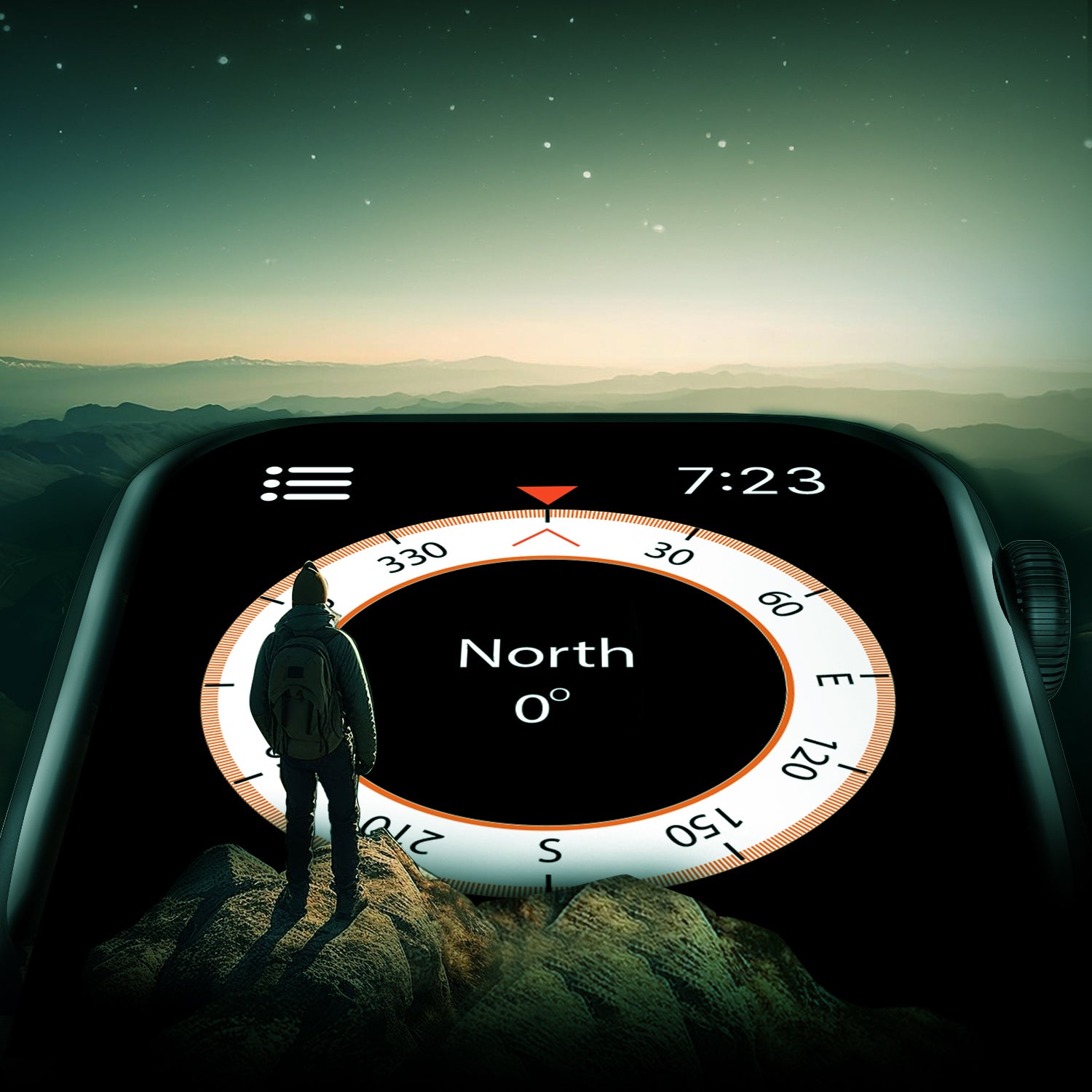 Our First Smartwatch with a Compass
Find your way with confidence using our watch's integrated compass feature. Navigate like a pro, wherever your adventures take you.
Scale your Adventures Smarter
Reach new heights effortlessly with our smartwatch's built-in altimeter, your ultimate guide to elevation data on the go.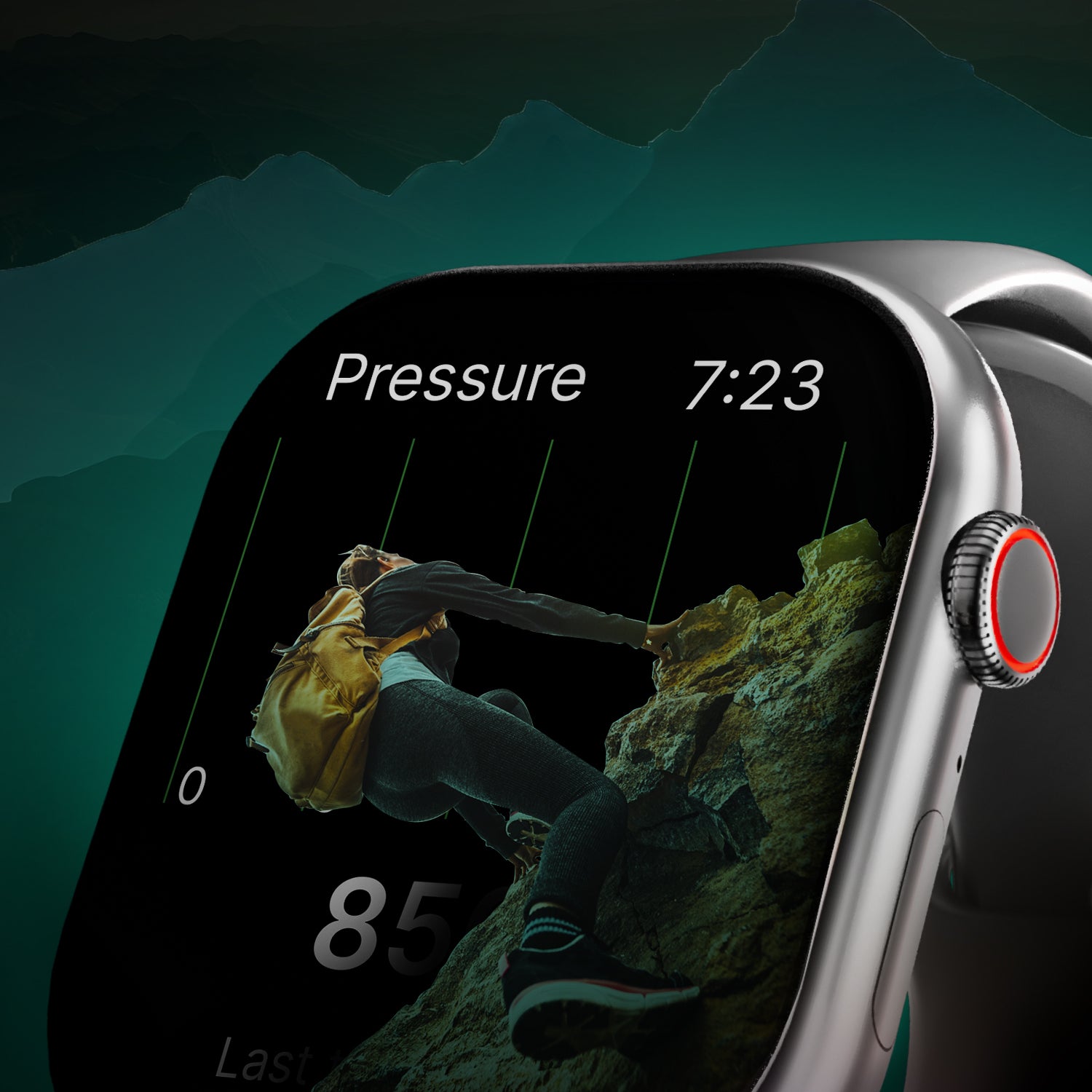 Advanced Barometer Built-in
Elevate your adventures with our watch's advanced barometer, your key to conquering the great outdoors in style.
Make wellness your priority.
AI Health tracking with a host of metrics to track.
Make wellness your priority.
AI Health tracking with a host of metrics to track.
100+ Sports Modes
Whether you're going for a run or joining your squad for a team game, the Nexus gives you real time metrics of your performance.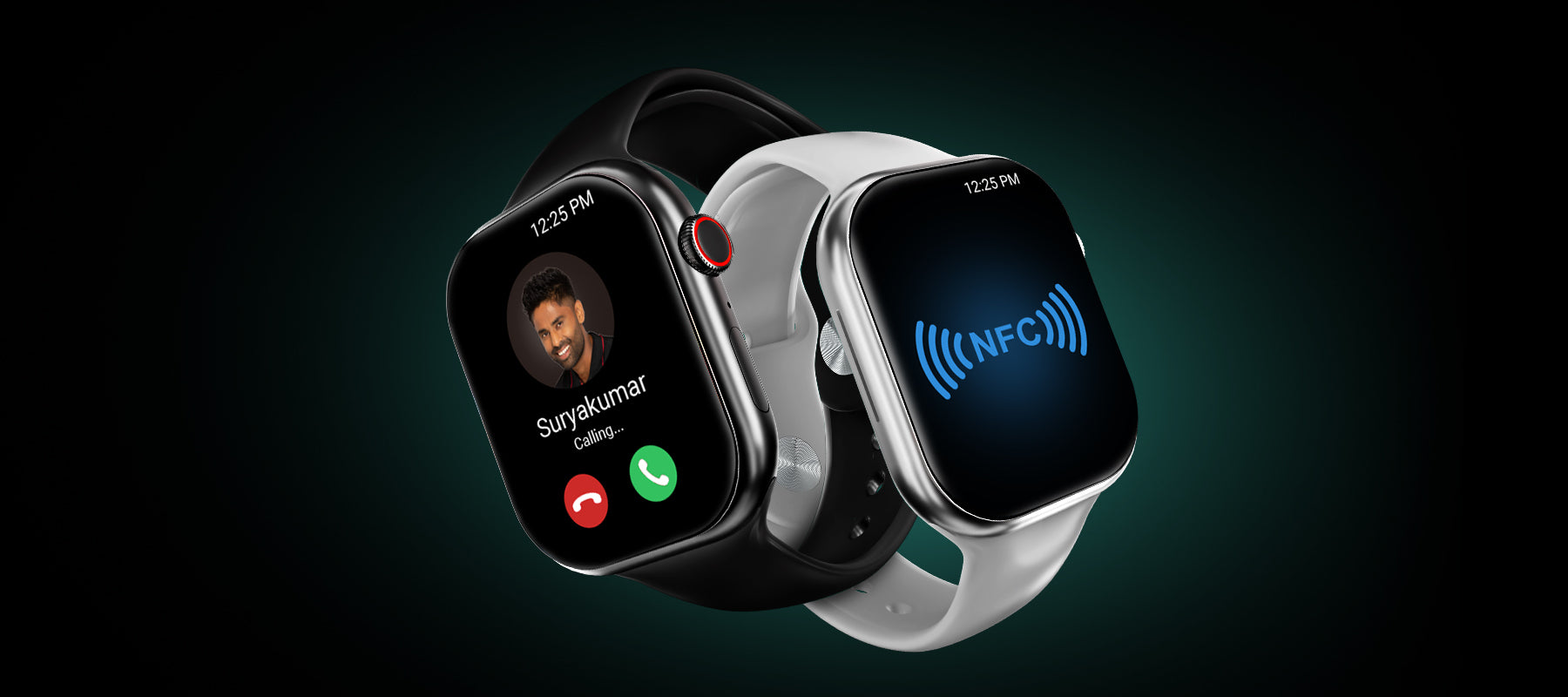 Bluetooth Calling
Seamless calls, straight from your wrist.
Contact Storage
Quick calling experience from your wrist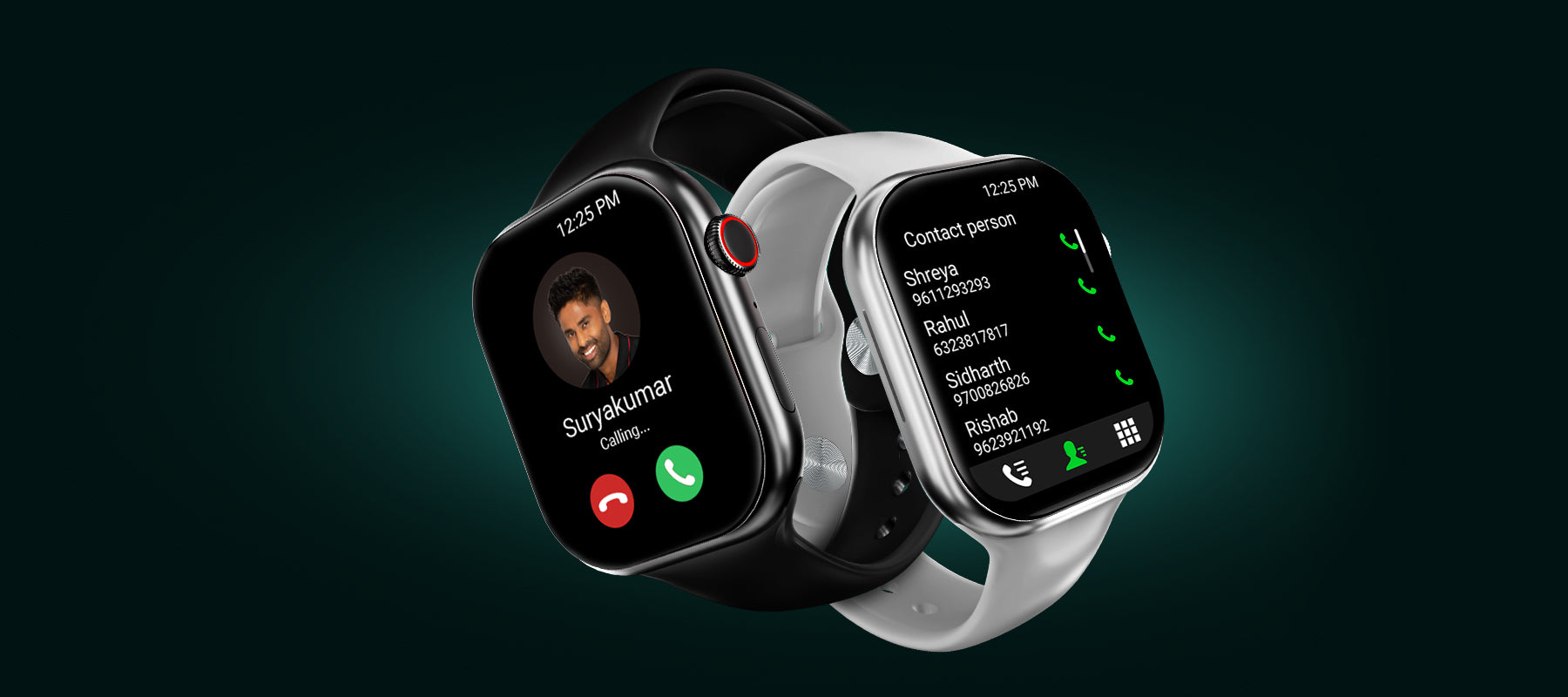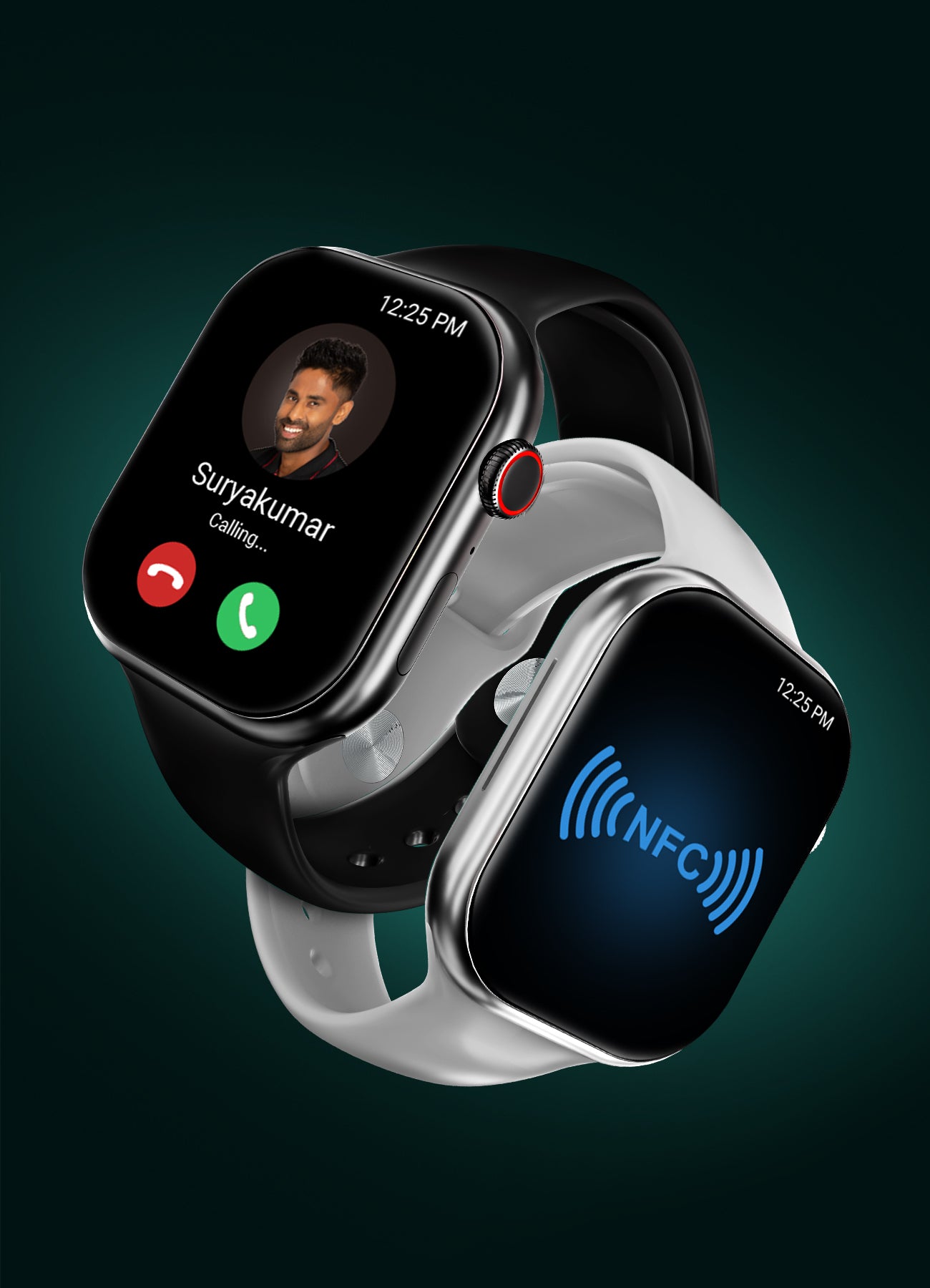 Bluetooth Calling
Seamless calls, straight from your wrist.
Contact Storage
Quick calling experience from your wrist
The essentials you will need.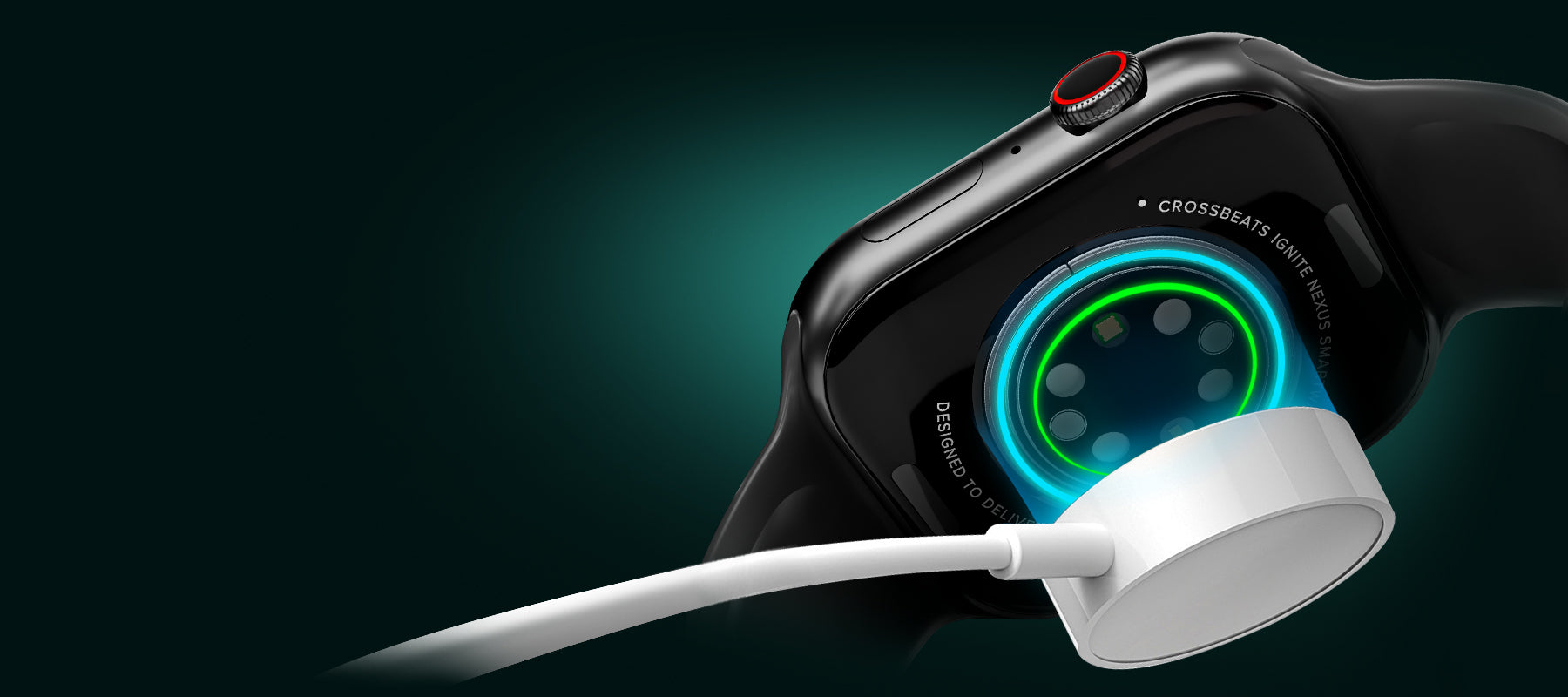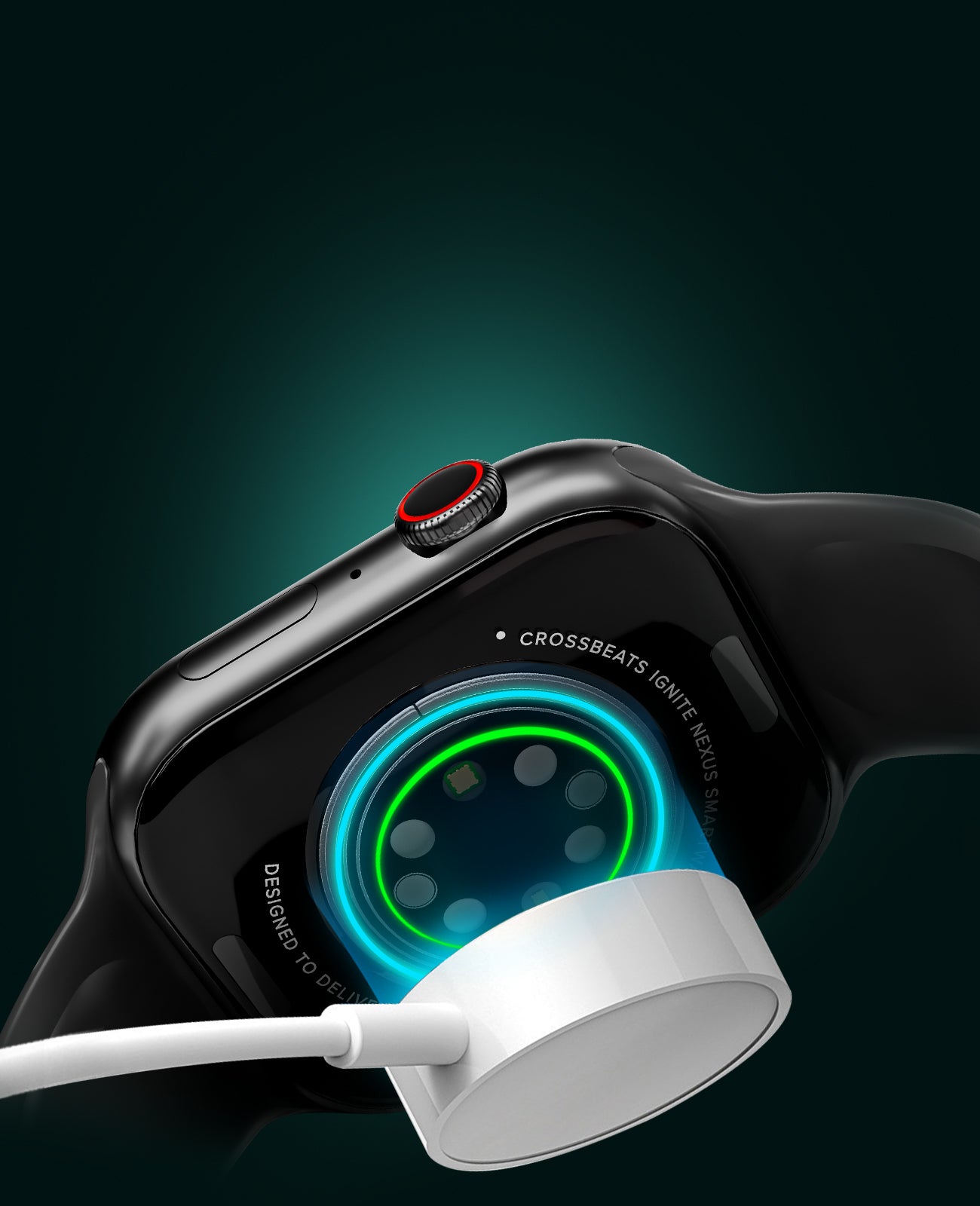 Fastest Wireless Charging
Experience the best of wireless charging with up to 43% power acceleration using our patented SnapCharge™ technology.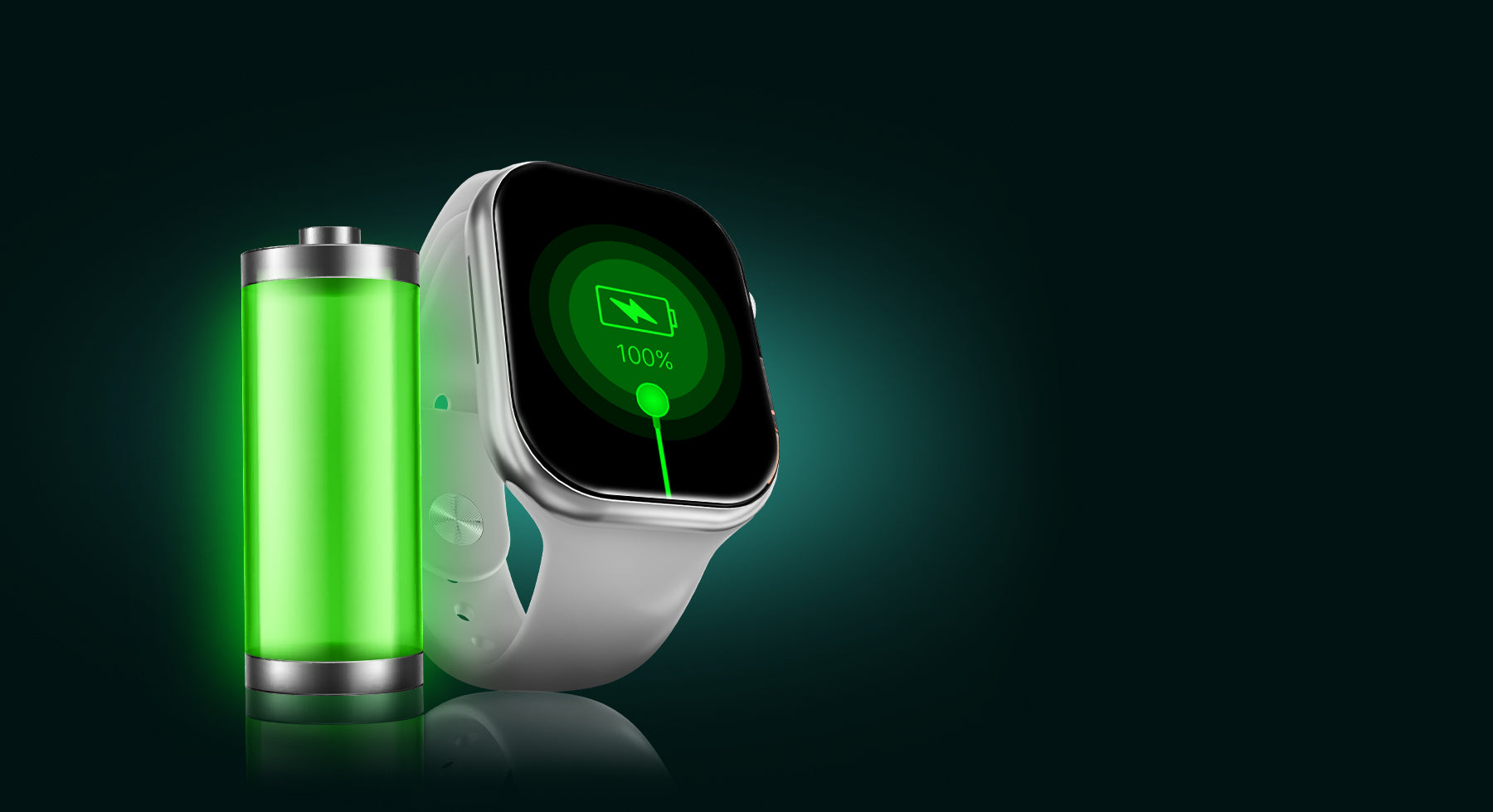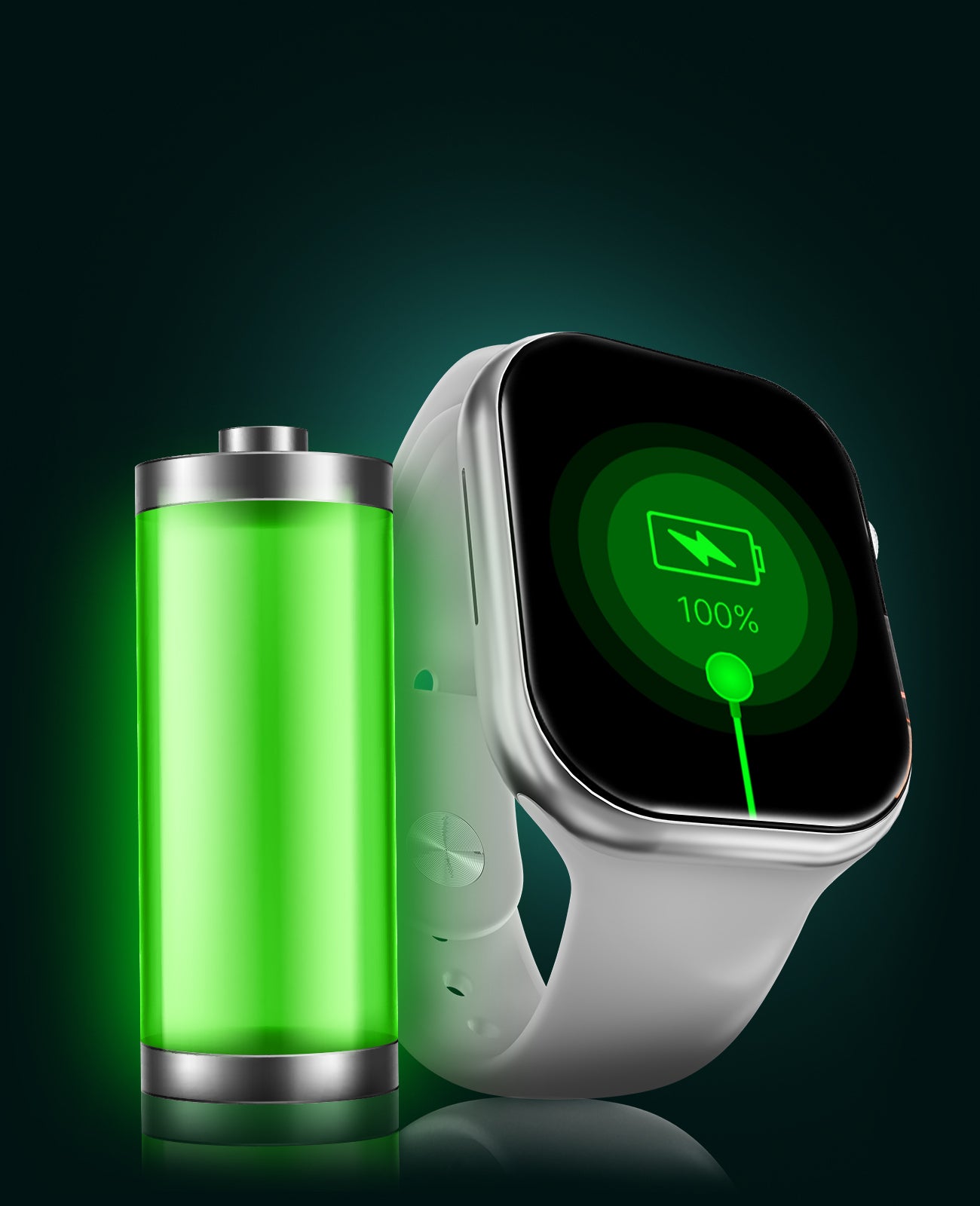 Achieve more on a single charge.
Comes with free hard case protection.
Manufacturer Details
Brand: CROSSBEATS
Manufacturer: SBT Digital
Model:  CBWY-108
Model Name: Nexus
Model Year: 2023
Country of Origin: PRC
Generic name: Crossbeats Ignite Nexus
Product Specifications
Dimensions: 4.85 x 4.09 x 1.08 cm
Mounting Hardware: Premium Metal
Material: Premium Metal
Product Weight: 50 gms
IP rating: IP67 Water Resistant
Connectivity
Compatibilty: iOS 10 & above | Android 5.1 & above
Bluetooth version: 5.3
Operating System: REALTEK
Wireless type: Bluetooth
Device interface (primary): Android & iOS
Display
Screen: Large AMOLED Display
Brightness: 700 nits
Size: 2.1"
Resolution: 320*384
Watch faces: 100+ & Customizable
Multi-theme
Sensors
Heart rate: Yes
Accelerometer: Yes
SpO2: Yes
BP: Yes
Multi-motion activity: Yes
Female Health Tracking: Yes
Voice Assistance: Yes
Bedside clock: Yes
Battery & Charging
Battery description: Lithium-Ion
Battery Capacity: 250mAh
Battery Included: Yes
Connector type: Wireless
Typical Use: Up to 72 hours
Standby time: Up to 25 days
Charging time: 60 mins
Health Features
Heart Rate

SpO2

Blood Pressure

Sleep Monitor

Pedometer
Smart features
Chat GPT

Ebook Reader
Dynamic Island

Stopwatch

 Alarm

 Sedentary reminder

Calculator

 Weather

 Find my phone

 Music control

 Camera control

 Reminders & alerts

Voice Assistants

Dial pad
Female Health Tracking
Does the Nexus have a full-touch display?
 A – Yes, the Nexus has a full-touch AMOLED display.

Is the Nexus metal built?
 A – The Nexus possesses a high-grade premium metal body design which makes the watch resistant to accidental falls.

Is the Nexus smartwatch waterproof?
 A – The Nexus smartwatch is water-resistant  with an IP67 rating. You can wash your hands or even go out in the rain.
What is the battery backup on the Nexus?
A – The battery backup is up to 72 hours*.

How long does it take to fully charge the smartwatch?
A – Up to 90 Minutes

How to check the available battery percentage of the smartwatch?
A – You can either check the smart app or you can check the available charge percentage on the smartwatch display itself.
Which smart app should I connect to?
A – You need the Mactive Pro smart app to connect your smartwatch with your smartphone.
Should I sync the data manually from the watch to the smartphone?
 A – No, if the smartwatch and the smartphone are connected via the Mactive Pro app, then it will automatically collect data.
What alerts and notifications will be displayed on the smartwatch?
A – WhatsApp, Facebook, Email, Reminders, Call alerts, and other 3rd party application alerts.
What are the health applications available on the Nexus?
A – Blood oxygen (SpO2), HR, BP, Sleep monitor, Pedometer, and Breath training.
Can I connect my Ignite Nexus smartwatch with my iPhone?
A – Yes you can, using the Mactive Pro app, you can easily connect the Nexus smartwatch with your iPhone.
Do I get extra straps with the smartwatch?
 A – No, there will not be any additional straps with the Ignite Nexus smartwatches.

Can I swap the straps?
 A – Yes, you can change/customize the straps of the Ignite Nexus with similar-sized straps.

Does Crossbeats have new straps for Ignite Nexus that can be purchased?
 A – No, currently new strap options are not available. We will be upgrading in the future.
How many months of warranty does Crossbeats offer?
A – 6 months of limited warranty and additional 6 months upon product registration.
This product has no reviews yet.
BACK TO TOP